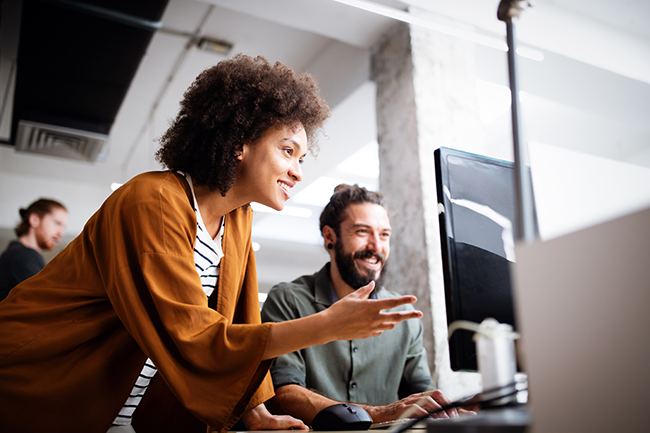 Certificate programs have become increasingly popular in recent years, raising the question: why even earn a full degree?
Although both career paths have their benefits, they aren't the same. In the debate over "certificate vs. degree," these options shouldn't be viewed as interchangeable.
A certificate is a document stating that you've completed training in preparation for a certain job or career. Most certificate programs are designed to prepare people for technical or skills-based jobs in a field such as nursing or IT.
A certificate is very narrow in scope, focused only on a particular set of skills. In contrast, a degree program provides a well-rounded education that covers a lot more than the basic knowledge required to complete work-related tasks.
There are good reasons why someone might opt for a certificate instead of a degree. For instance, a certificate is a shorter and less expensive path toward preparing for a career.
However, earning a certificate is not a true substitute for earning a degree. Here are two compelling advantages to pursuing a full degree.
Broad Exposure to Knowledge and Skills
In a degree program, you'll typically take some general education courses, as well as a wide range of courses related to your field of interest. This breadth of education serves to expand your horizons and gives you a solid foundation for your chosen career.
In addition to learning the technical skills necessary for your career, you'll be exposed to underlying theories that help place those skills in a larger context. You'll also learn valuable workforce competencies such as communication, collaboration, problem-solving, and critical thinking—skills that will set you up for success in whatever job you get.
For example, students earning a bachelor's degree in computer science at WGU learn how to write effectively by taking English Composition. They learn the ethical considerations of technology use in an Ethics of Technology course. And they learn project management skills in a Business of IT course.
Upon completing a BS in computer science degree, graduates not only understand the technical aspects of computer science, such as scripting, programming, and data structures, but they can also write a compelling memo arguing for more resources for their department or successfully oversee complex IT projects, among other tasks.
Better Employability
Because of the broader range of skills and knowledge learned in a full degree program, candidates who have earned a degree are often more desirable to employers.
Nearly nine in 10 employers agree that earning a college degree carries a lot of value, according to a survey of employers by the American Association of Colleges and Universities.
What's more, employers say it's the workplace skills students earn in a degree program that make the difference. In the same survey, 95 percent of employers agreed that critical thinking is an important skill for workers to have, 93 percent said the ability to work effectively in teams is important, and 91 percent said employees should be able to analyze data.
Earning a college degree opens the door to more job options, making you eligible for a wider range of positions. A 2021 Burning Glass analysis of millions of online job listings indicated that 44 percent required a bachelor's degree.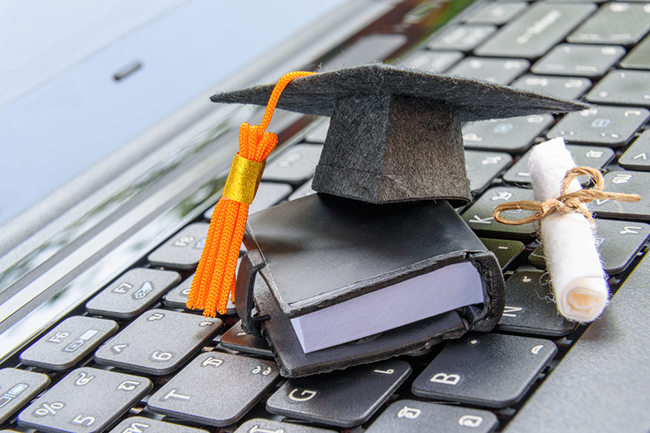 While a certificate is not the equivalent of a full degree, certificates do have their value. Earning a professional certificate shows employers you have the technical skills required for the job and can help you stand out from other applicants.
Some degree programs give students the chance to earn certifications at the same time they're earning their degree. For instance, WGU's IT degree programs enable students to sit for top industry certification exams online as part of the curriculum—at no extra cost.
As an example, students pursuing a BS in cybersecurity and information assurance from WGU can earn up to 14 certifications as part of the program, including the CompTIA Security+ and Systems Security Certified Practitioner (SSCP) – Associate of (ISC)2 designation certifications.
And with its innovative, competency-based approach to education, in which students can accelerate their studeis by applying existing knowledge and skills to their coursework, earning a degree from WGU doesn't have to be expensive. In fact, students graduate from WGU with half the debt of their peers at other colleges.
Certificate vs. degree? Why not earn both? Learn more about how WGU can help you meet this goal.