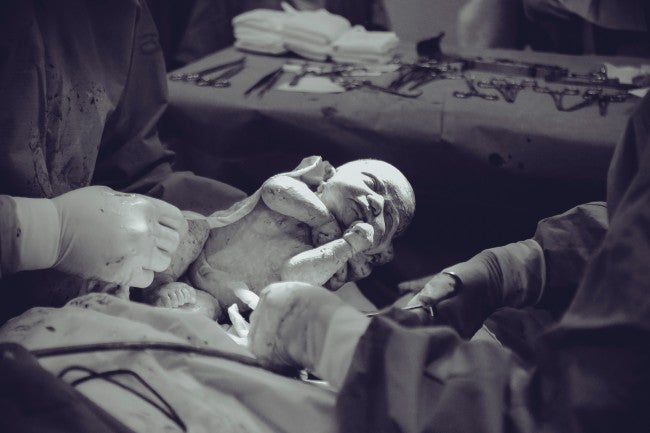 Certified nurse midwives are a part of 9% of all births in the United States. Of births that certified nurse midwives attend, roughly 94% of them happen in a hospital, 3% happen in a birth center, and 2% happen in homes. Certified nurse midwives are becoming more common for women and mothers around the country, and it's valuable to understand what they do and how they are part of the health care system.
Certified nurse midwives don't just deal with births, they can also provide gynecological services and counseling beyond the delivery of babies. Many nurses may find they want to pursue certain specialties, and certified nurse midwifery can be a great option for RNs or future RNs.
What is a certified nurse-midwife?
A certified nurse-midwife or CNM is a health professional who provides care and practices in a variety of settings. The care they provide is focused on gynecological services, reproductive health, labor and delivery, postpartum care, and peri-post menopause care. CNMs work as advanced practice registered nurses (APRNs), so they are able to prescribe medication and take on a few more responsibilities compared to RNs. 
Being an RN doesn't immediately qualify you to be a midwife, and being a midwife doesn't mean you're a nurse-midwife. There are many different paths to midwifery and it's important to understand the distinct differences:
CNM: Certified nurse-midwives are registered nurses who have additional certification as a midwife. That double licensure gives them additional opportunity and training in the medical field. Specific midwifery education is the same for a CNM and CM.

CM: A certified midwife is someone who is certified as a midwife, but doesn't have a registered nursing license as well. The certification is identical for a CM and CNM, the only difference is the registered nursing license.

CPM: A certified professional midwife is certified and must have particular experience in home-birth or out-of-hospital settings. The certification requirements are much less than that of a CM or CNM. A midwifery program may still be involved, but often it is less detailed and intense.

Doula: Doulas are not maternity care providers, but provide informational and emotional support for a mother during childbirth. Doulas provide services to mothers while they are pregnant, during their labor and delivery, as well as after the baby is born. Some doulas work directly for birth centers or hospitals, while others are hired directly by expecting mothers. Because doulas don't provide medical support, there aren't direct legal requirements regarding their practice. Some doulas get formal training, though it's not required. 
What does a certified nurse midwife do?
Certified midwives have many specific responsibilities as part of their work including:
Primary care for expecting mothers and women

Diagnosing and treating patients

Providing references to specialists

STD testing and treatment on expecting parents

Education and preparation for new parents

Handling labor and delivery

Care for newborns during the first 28 days of life

Assisting during cesarean sections

Emotional support for expecting mothers

Prenatal examinations

Postnatal examinations

Training to deal with complications that may arise during labor and delivery

Prescribing medicine to patients

Advanced practice training with physicians

Overall health evaluation
A CNM has many responsibilities and they are a crucial part of the health care process. They are qualified to be the main and only provider in labor and delivery situations, and are a great asset to any hospital or birth-center.
Skills and personality traits for successful midwifery.
CNMs deal with sensitive work, and there are many qualities and skills that can help them be successful in their role. Some of these skills include:
Critical thinking

Communication

Social perception

Empathy

Ability to stay calm under pressure

Quick thinking 

Strong decision making

Ability to adapt to changing medical technology

Ability to create good relationships with patients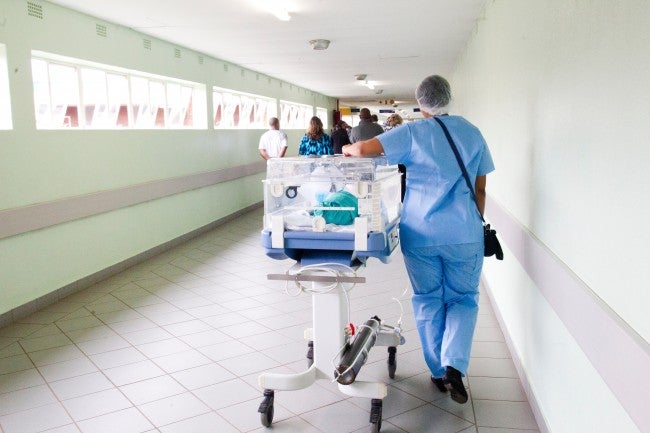 What are the typical working conditions for nurse-midwifery?
CNMs may expect to work in many different health care settings and conditions. Certified midwives may work in public and private hospitals, university or military hospitals, birthing centers, private practices, public health clinics, or homes. Certified nurse-midwives may not have predictable hours. Babies are born at any time, day or night, weekends or holidays. Nurse midwives may be called in to work to help deliver babies at any time, may be on-call to care for patients, or may have scheduled appointments with patients. CNMs need to understand that they will likely have demanding hours as part of their work. 
What is the average salary for a nurse midwife?
Nurse midwives can expect a fairly high salary and a lucrative career. The average annual salary for nurse midwives is around $115,000. Entry-level CNMs may earn around $70,000 per year, and the top 10% earn more than $170,000 per year. Salary levels can vary for this position depending on where you work. Top hospitals will have higher salaries for CNMs than smaller birthing centers. The location where you work, the education you have, and your experience are also key elements in determining salary for nurse-midwifery.
How to become a certified nurse-midwife?
There is a very specific path to follow when it comes to midwifery education. There are specific academic requirements that you have to meet in for nurse-midwifery certification, and then continuing education to keep your licensure. Midwifery programs can be done in-person or online.
The first step to becoming a nurse midwife is to become a registered nurse. You can attend a prelicensure nursing program, like the one offered at WGU, and get your RN and BSN at the same time. WGU's prelicensure program helps you earn your Bachelor's of Science in Nursing and prepares you to get your nursing licensure at the same time.
If you are currently a registered nurse, you'll still need to get a bachelor's degree in nursing to be qualified to continue the journey to becoming a CNM. WGU offers many BSN degree programs that can help you be ready to take the next step toward becoming a CNM. 
It's valuable for registered nurses to pursue specializations while they are working. Nurses can earn additional certifications that will give them the skills and experience they need to be prepared for a future as a CNM. Working with newborns, expectant mothers, and other specializations can help you be prepared. 
Next, RNs need to earn a master's degree or DNP with a nurse midwifery program concentration. Either degree can lead to certification, and you should weigh the pros and cons of each for you. After earning a degree, The American Midwifery Certification Board (AMCB) offers the CNM credential to complete your training and prepare you for your career. The American Midwifery Certification Board certification exam is the final test that will determine certification for a CNM candidate. 
CNM continuing education.
Each state differs in continuing education requirements for certified nurse-midwives, but it's important to understand what your requirements will be. At minimum, CNMs must retain their RN license and CNM certification to continue to practice. It's important to stay up-to-date on new methods of training and learning as a CNM, so continuing education hours are key. 
If a future as a certified nurse-midwife sounds exciting to you, get started on the path today. A bachelor's degree from WGU can help you get the education you need, while allowing you to continue to work. CNMs change lives by helping mothers and babies have safe, healthy deliveries. You could be a part of this exciting field by starting with a BSN from WGU.