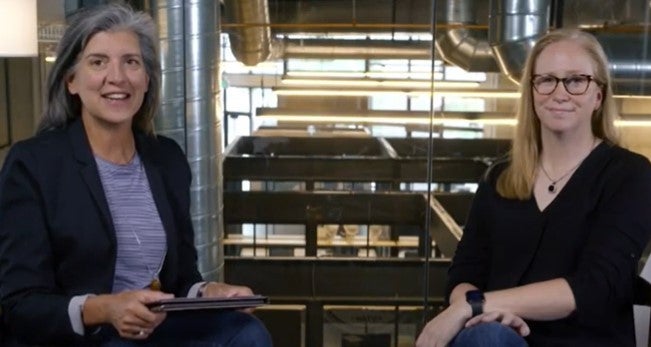 By WGU Team
In a recent video update to employees of the university, WGU Provost and Chief Academic Officer Marni Baker Stein sat down with Sarah DeMark, WGU Vice President of Workforce Intelligence and Credential Integrity as well as Interim Executive Director of the Open Skills Network (OSN), to talk about the purpose of the OSN and to answer some of the frequently asked questions about workforce skills. Those questions include:
What do we mean when we refer to "skills?"  

What is the underlying philosophy of skills-based learning and hiring?
What's the difference between "competencies" and "skills?"  

Does our focus on skills change the way we assess and verify competencies?

How do we evaluate a skill's "marketability rating?" 

What is WGU's role in the OSN and how is the university assisting with its development?

Even though skills-based hiring has been a topic of interest for decades, why are skills set to become an authentic workforce currency right now? 
We invite you to watch the video of their conversation below, and then register for the OSN's upcoming showcase entitled, "Library Collaboratives: Building Expansive and Inclusive Skills Libraries." The showcase takes place on Thursday, Sept. 30 at 12 p.m. MDT.