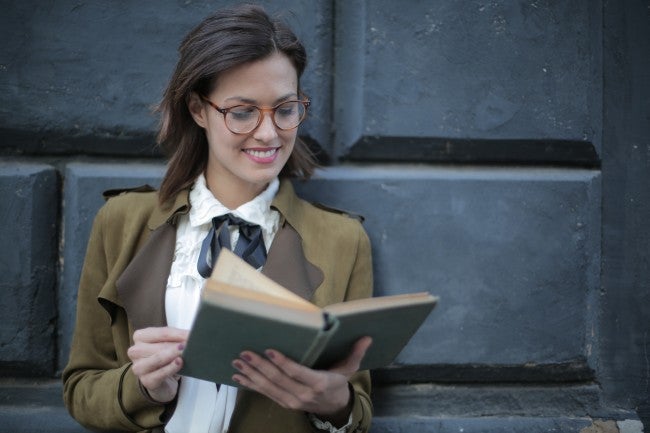 Many students who are pursuing a master's degree may wonder what the next step is. Some students have big goals that involve the highest level of education possible—a doctorate degree. WGU provides bachelor's and master's degrees that are vital in helping students be prepared for doctorate degree programs. Doctorate degrees will almost always require students to be a graduate with a bachelor's and master's degree before pursuing their doctorate, and WGU can be affordable and straightforward way to get those degrees so you are ready to pursue additional education coursework. If you're attending graduate school or have finished your master's degree, perhaps a doctorate is the next step you should take.
Doctorate degree programs are highly specialized programs that allow students to pursue research or other specializations. Doctorate programs include PhD, EdD, MD, DO, JD, and more. 
Many students who want to pursue a doctorate degree immediately think of a PhD, but could an EdD be another good option for you if you're interested in an education degree? It's important to understand the differences between these specialization programs to determine which is the best fit for you and your career goals.
PhD or Doctorate of Philosophy is ideal for those wanting to pursue an academic career. These degree programs are more focused on research and give you the opportunity to do exploration in a field of study.
EdD or Doctorate in Education is more catered to those wanting a hands-on leadership role. If you're hoping to become a leader in education, government, or nonprofits, this degree program could be a great option for you. Ed.D. students find there is a focus in their coursework on educational leadership.
The type of degree you should pursue will largely depend on what you hope to do with your career. It's extremely important to learn about all of your options so you can make an informed decision, and pursue a degree that will ultimately be the best for your future. 
A Doctorate in Education or EdD degree focuses on applying research and knowledge to real world situations. EdD programs prepare students for a wide variety of positions in all kinds of industries. Rather than developing new research, EdD candidates use existing research to inform their decisions, leading to improved practices within their area of study. Educational leadership in K-12 or college settings are important for this specialization.
Interpreting research is a key part of EdD study—critical theory and leadership are important elements of these programs. EdD is practice-based because those pursuing this degree are leveraging their research in real ways everyday. EdD students will collect data and conduct interviews and focus groups to develop strategies and make observations about a specific problem or practice. 
EdD degrees are popular with experienced educators, teaching faculty, or mid-level or senior-level working professionals who are hoping to implement change in their organization. EdD programs will prepare students for academic, administrative, clinical, professional, leadership, and research positions in K-12 and higher education, government, private organizations, and more. 
Typical Ed.D. programs will be around 60-66 credit hours, and will have a final price tag of between $20,000 and $60,000. There may be additional fees for attending, costs conferences and certification programs, etc.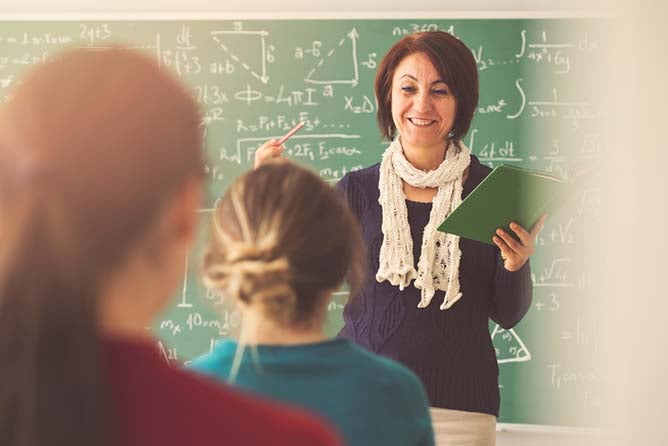 Career opportunities for EdD graduates.
There are many job opportunities that open up when you have an Ed.D. including:
Dean. A dean is responsible for coordinating the activities for a school or a college within a school. A school may have a dean for their business, law, or medical school as well as one for the entire school. They may help develop academic policies, manage budgets, participate in faculty decisions, and more. The average annual salary for deans is about $95,000, with the lowest 10% earning $55,000 per year and the highest 10% earning more than $194,000 per year. The need for deans is expected to grow 7% by 2028, meaning there will be roughly 206,100 jobs for deans. With colleges expanding and growing more deans will be needed to meet demand. 

Education administrators. Educational administrators are needed for all age students, from kindergarten to college level. Education administrators may have different roles based on what they are specifically in charge of. Some may be in charge of admissions and make decisions on which students are admitted. Others are in charge of budgets, schedules, hiring and firing educators, and more. The average annual salary for education administrators is $85,000, with the bottom 10% earning around $46,000 per year and the top 10% earning more than $146,000 per year. There are 44,000 education administration jobs currently in the United States, and the profession is expected to grow over the next several years.

Elementary, middle, and high school principal. Principals are the center of a school, running all of the elements of their school to help faculty and students succeed. They manage school activities and staff, oversee class schedules, implement curriculum standards, discipline students, meet with parents and teachers to discuss student needs, assess and prepare reports on test scores and progress, manage budgets, and more. The average annual salary for principals is around $96,000 per year. The bottom 10% earn a yearly salary of $63,000, with the top 10% earning more than $148,000 per year. Employment of principals is expected to grow 4%, meaning there will be more than 286,000 principal jobs for those interested in this career. 

Instructional coordinators. Instructional coordinators are in charge of the curriculum for students. They develop and implement curriculum in a school, organize and conduct teacher trainings and conferences, analyze test data, review curriculum standards with school staff, recommend and teach educational techniques, develop procedures for teachers, train new teachers, and mentor school staff. Instructional coordinators earn an average annual salary of $66,000 per year, with the bottom 10% earning around $38,000 per year and the top 10% earning more than $103,000 per year. Instructional coordinator jobs are expected to grow 6% by 2028, with more than 193,000 jobs. This is largely due to new technology making changes in instruction and curriculum crucial for student success. 

Superintendent. A school superintendent oversees the daily operations and long distance planning for a school district. They supervise school principals, work with the school board, and manage financial responsibilities for the district. They are often involved in hiring staff, solving problems, and working to get additional resources for a school or a district. The average annual salary for a superintendent is $94,000 per year. This position is expected to grow 8% by 2026, as schools continue to expand and grow. 
With an Ed.D. degree, there are many career possibilities you can pursue. If a hands-on position in education sounds like a great option for you, consider an Ed.D. degree.
What is a PhD in education?
PhD programs are more study-based roles, and are often a better fit for those who want to research instead of manage others. A PhD graduate may write papers and conduct research about learning technology rather than implement it in a school. A PhD is technically a doctorate in philosophy, and was the first degree offered to students in the field of education, making it very well known. A PhD program helps students interpret existing theories, identify opportunities for more research, and use critical analysis to advance theories. Ph.D. programs help students become an authority on a particular topic and will be able to make recommendations or write papers on that subject. 
A PhD program is a popular choice for those who want to become professors and gain tenured positions in a school. They focus on getting published in journals, presenting at conferences, and more. 
A Ph.D. program takes 3-6 years and over 90 credit hours to complete, and will cost anywhere from $40,000 to $90,00. There are likely additional fees for conferences, presentations, and other expenses. However, many PhD students are able to get research funding to help defray their costs.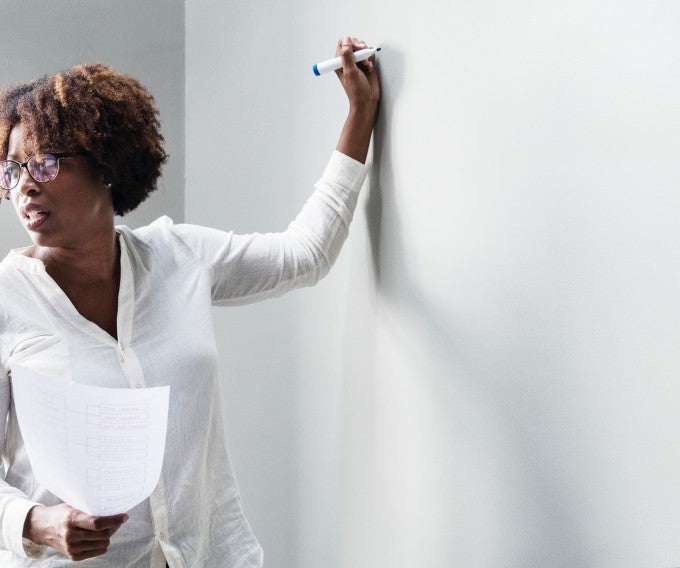 Career opportunities for PhD in education graduates.
There are many career options for those who have earned a PhD including: 
Academic researcher. Academic researchers are in charge of running studies to get more in-depth knowledge about the subject. They utilize new research techniques to develop studies in areas that haven't been carefully looked at, to get a better understanding of the world we live in. Their research is often published in books or journals to help create better knowledge. Academic researchers earn an average of $64,000 per year, but this will greatly vary based on where they work and how much of their work is published. The field of academic research is growing, especially as more colleges and universities set aside funds to develop more studies.

Education director. Education directors direct and shape the teaching processes of a school or district. They may work directly with instructional coordinators to help guide the curriculum that will be taught. They may run educational programs in non-school settings like museums or non-profits. They work with educational committees and groups to serve communities and meet the needs of students.  

Policy researcher. Policy researchers are responsible for understanding current policies and their impact on communities. This can involve teacher salaries, adult education, job training, graduation rates, class and school sizes, and more. These professionals analyze test scores, safety, and many other areas to help schools and districts understand why certain things are happening in their community. They may then work with politicians to help create new laws that help more students be successful in an area. Policy researchers earn an average of $58,000 per year. This field is growing slowly, but is gaining traction as more communities see the value in analysts to help with their community situation. 

Professor. Professors are the most popular career choice for those who pursue a PhD. Professors teach classes, large and small, to college students. They may head up clubs or organizations in their field, help students with projects and field work, conduct research and write papers, and be involved with their college or university goals. Professors earn an average yearly salary of $79,000, with the bottom 10% earning around $40,000 per year, and the top 10% earning more than $174,000. The career outlook for professors is good, expected to grow 11% by 2028, due to many schools needing to meet high demand from more student enrollment. 
Which degree is right for you?
At the end of the day, both a Ph.D. and Ed.D. are great degree options. It really comes down to what kind of work you want to do with your degree. Similar costs and time commitment mean that either degree could be the right fit. You have to determine if you are more interested in hands-on, management and leadership learning, or if you'd rather delve into research and focus on that aspect of your knowledge. Whichever degree option is best for you, it will be important to start with the right educational background in order to succeed. A bachelor's or master's degree from WGU can help you get the background you need to be prepared to pursue a doctorate degree.