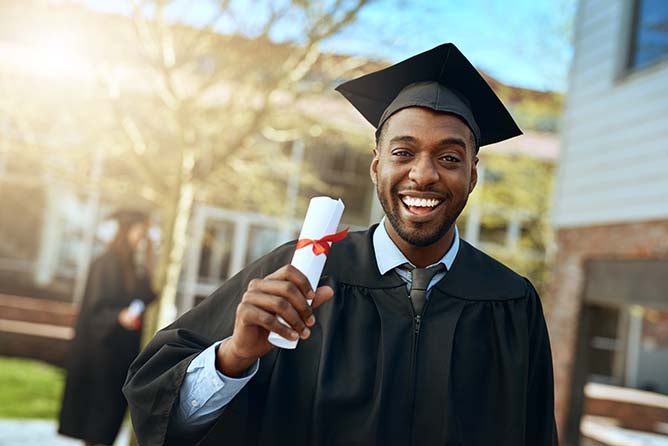 Earning an MBA can advance or revitalize your career. And you don't need business experience to reap the benefits of an MBA: More than half of prospective full-time MBA students in 2016 held an undergraduate degree in something other than business, according to the Graduate Management Admissions Council, the administrator of the GMAT, the standardized test for business school.
What non-business majors bring to an MBA program.
Students earning an MBA come from every field—education, healthcare, technology, etc.—because of the value an MBA offers. Depending on the situation, earning an MBA could generate a higher salary, promotion, more credibility, and new opportunities.
Creative people often excel in MBA programs because of the need to generate new ideas. Best-selling Indian writer Amish Tripathi found that being an obsessive researcher is conducive to MBA studies, according to OZY. He also discovered that his MBA education helped him promote and sell his books.
A liberal arts background instills important skills that transfer well to an MBA program. For example, students in the arts and humanities learn to be good communicators and strong critical thinkers. They also develop interpersonal skills, which are critical in the business world. Additional skills liberal arts graduates bring to an MBA program include:
Curiosity and risk-taking.
Business schools look for applicants who are innately curious and who are comfortable taking risks, because successful business people must trust their instincts. Consider Jackson Pollack: the risks he took while painting—creating by pouring and splashing paint onto canvas—made him one of the most famous artists in recent history. Writers also take risks by creating characters that have never existed before.
Having the passion to create and the discipline to complete projects is essential not only for people in business but also in other fields. Competitive fields such as the arts require passionate, creative individuals who can build portfolios and compete with other artists. Writers need to be disciplined to write and revise every day. Creatives and artists of all types also need to be resilient and receptive to criticism.
Students in liberal arts programs read and write extensively, which helps them develop critical thinking skills, which are essential whether reading a textbook or analyzing data. These habits are good practice for an MBA program, where reading, writing, and attention to detail are critical.
What you learn while earning an MBA.
MBA students develop the skills needed to succeed no matter where they work. For instance, while you'll learn strategies to market your future best-seller or artwork in an MBA program, you'll also develop even more valuable skills during the process.
Innovative thinking is the foundation of entrepreneurship. Entrepreneurs are everywhere—they launch art ventures, build charter schools, develop healthy catering options, and more. According to the GMAC Prospective Students Survey, 25 percent of MBA applicants plan to become entrepreneurs after graduation.
Learning how to be a good leader—how to foster collaboration and productivity while empowering others—is invaluable whether you'll be running a restaurant, serving as a school principal, or managing an art gallery. Leaders know how to solve problems and empathize, and they understand ethics. A good MBA program ensures that its graduates are ready to lead with integrity.
Being able to think logically, evaluate new ideas, and make data-driven decisions requires practice. MBA students get many opportunities to hone their critical thinking skills by analyzing case studies and applying strategies to solve real-world problems that occur at corporations, organizations, and small businesses.
Temptations exist everywhere, including in the workplace. Executives have to make decisions that affect others, such as hiring and firing decisions; MBA programs strive to create ethical business leaders. Some programs focus on social and environmental responsibility. Through group discussions, case study analyses, and self-assessment, MBA students explore their values and strengthen their principles.
The knowledge and experience you gain in an MBA program don't have to be applied in corporate America. Earning an MBA can be a boon to any career in any field—consider pursuing one today.
This document has been composed with the free online HTML converter. Access it here and use it every time for document editing.