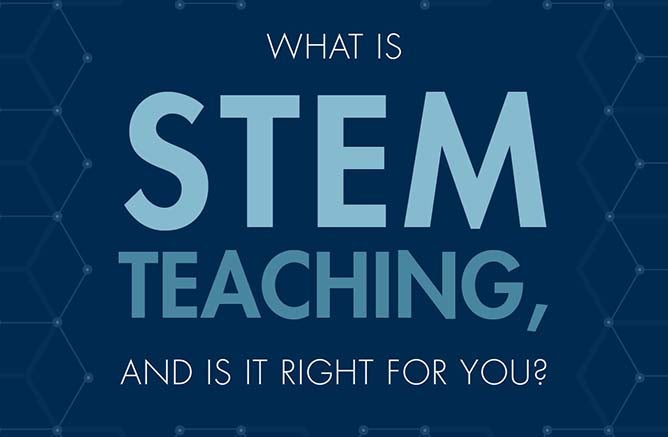 When it comes to K-12 education, few trends are hotter than STEM (science, technology, engineering and math). Yet, for as much publicity as these subjects get, there are widespread misconceptions about them, including the demand for teachers trained in them (hint: it's big), and how they're taught (increasingly as an integrated whole, rather than discrete parts). 
If you've considered becoming a teacher, or thought about switching tracks in your current career as an educator, you may have wondered how STEM became such a major trend, what it actually looks like to teach these subjects in today's classrooms, what it takes to be successful in STEM teaching roles, and what the future looks like. As one of the nation's leading producers of STEM teachers, we saw an opportunity to address these and other questions in our new guide, "What's STEM Teaching and is it Right for You?" 
Download the guide for free to learn more about these exciting teaching roles!