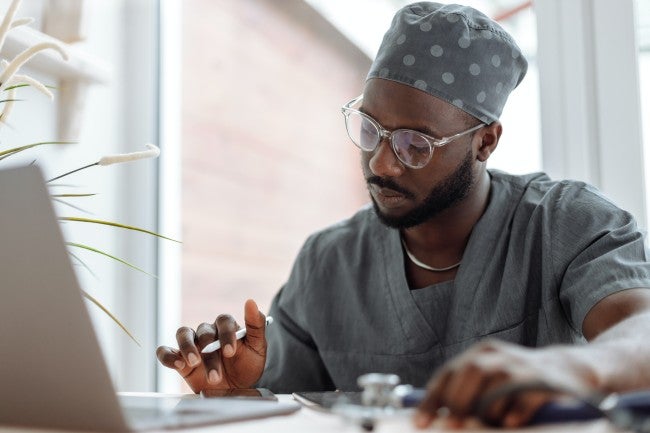 To put it simply, nurse practitioners (NPs) are in demand. US News & World Report just ranked nurse practitioner #3 on its 100 Best Jobs list. And the Bureau of Labor Statistics predicts a 45% increase in NP jobs over the next 10 years!
So what can make this coveted and rewarding position even more appealing? Being able to specialize in a health care designation of key interest. This is why many nursing students are choosing a career as a family nurse practitioner.
Family nurse practitioners, or FNPs, are advanced practice registered nurses (APRNs) that provide a wide range of family-focused health care services to patients of all ages. This includes:
Maintaining patient records
Performing physical exams and diagnostic tests
Prescribing medications
Developing treatment plans
Treating acute and chronic illnesses, conditions, and injuries
These nurse practitioners practice in a variety of health care settings, such as health care systems, private practice, universities, and community health centers. And since family practice nurses work with such a diverse patient group and can handle such a broad spectrum of health-related activities, the role provides a great opportunity for specialization.
Are you already a nurse practitioner or considering becoming one? By specializing within this field, you can advance your scope of practice, increase your earning power, and pursue your special interests. Thus, you can make an already fulfilling career even more enriching!
Let's learn more about some of the most popular FNP specializations and how you can make your move.
How can I pursue specialization as an FNP?
The good news is there's no wrong or right time to go after your specialization. You can focus on it during your family nurse practitioner degree, pursue it after you earn your general FNP certification, or attain a specialty after you're on the job.
Regardless of what specialty you choose, you'll most likely need to obtain additional certification. Note: certification differs from licensure. Licensure allows you to legally practice as a nurse practitioner within your state, whereas certification means you'll be approved to practice in a particular NP setting. Nurse practitioners choose a specialty, or basically a group of people they want to work with, and then choose if they want to be a primary care nurse practitioner or an acute care nurse practitioner. Primary care focuses on general doctor visits, while acute care is more emergency settings. FNP focus is primary care, and family nurse practitioners can then choose more specialized groups to work with.
Becoming certified in a specialty will enhance your knowledge and show dedication to your job. A great resource to explore your options is the American Academy of Nurse Practitioners Certification Board. We've also listed five of the most prevalent specialties below.
Family nurse practitioner specializations.
Job description: Working alongside neonatologists, neonatal nurse practitioners (NNPs) provide care for preterm and sick infants in both acute and nonacute settings. NNPs help patients suffering from a variety of conditions, including genetic disorders, drug addiction and withdrawal, prematurity, and surgical birth defects (myelomeningocele, omphalocele, cardiac defects, gastrointestinal disorders, and birth trauma).
Work environment: Most NNPs work in neonatal intensive care units (NICUs), but they can also work in medical evacuation and transport services, outpatient settings, private homes with health care services, private practice, and nurse-managed medical centers. There are also four levels of newborn care, which dictate a neonatal nurse practitioner's work setting—from general nurseries to NICUs.
Training: You can either get an MSN with a neonatal emphasis or earn your MSN–NP and enter an NNP continuing education program, which can take two to three years to complete. You'll then need to pass the NNC's Neonatal Nurse Practitioner (NNP-BC) certification exam.
Median salary: $124,756 (Salary)
Job description: Pediatric nurse practitioners are APRNs that solely focus on treating children from infancy through the age of 21. They provide care and education to parents as well as to their patients. And in many states, they operate independently, acting as the primary care provider by diagnosing conditions and treating them without a doctor's supervision.
Work environment: Pediatric nurse practitioners can choose to work in clinics and medical practices, seeing patients on an appointment basis, or in acute care settings within hospitals. Their skills and professionalism are also highly valued in surgical centers. Hours and shifts can vary based on the setting. For example, general pediatric care is typically restricted to daytime hours and weekdays. But surgical centers may require working on weekends or being on call, and hospitals have schedules that run around the clock.
Training: Before earning your MSN–NP, you should have one to three years of experience in pediatric nursing. You then must pass the Pediatric Nursing Certification Board's Certified Pediatric Nurse Practitioner – Primary Care (CPNP-PC) or Certified Pediatric Nurse Practitioner – Acute Care (CPNP-AC) exam, depending on what setting you want to work in.
Median salary: $121,659 (Indeed)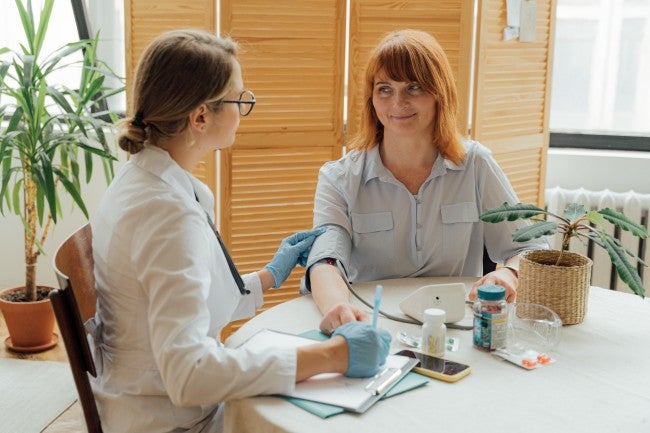 Job description: Also known as psychiatric mental health nurse practitioners (PMHNPs), psychiatric nurse practitioners specialize in the treatment of patients suffering from mental illnesses, disorders, and substance abuse problems. They provide psychotherapy, prescribe medication, educate patients and families about diagnoses, and oversee treatment plans.
Work environment: Of all the family nurse practitioner specialties, PMHNPs have the most options as to where they can work, including:
Schools

Community mental health centers

Businesses (as consultants)

Government or public health agencies

Correctional facilities

Hospitals

Primary health care clinics

Home health centers

In-patient, state, VA, or private psychiatric facilities

Residential substance abuse facilities

Training: To work as a psychiatric nurse practitioner you'll need to pass ANCC's Psychiatric-Mental Health Nurse Practitioner Certification (PMHNP-BC). And to sit for this exam, you must have the following:
A current nursing license.
A master's, postgraduate, or doctoral degree from a nurse practitioner program accredited by the CCNE or ACEN.

A minimum of 500 faculty-supervised clinical hours in psychiatric-mental health.

Three graduate-level courses in advanced physiology or pathophysiology, advanced health assessment, and advanced pharmacology.
Clinical training in at least two psychotherapeutic treatment modalities.
Median salary: $110,076 (Glassdoor)
Job description: Surgical nurse practitioners (SNPs) work in an operating theater alongside a larger medical team. They perform numerous duties before, during, and after surgery, including assisting the surgical staff. However, an SNP's primary responsibility is to prepare patients for surgery, develop treatment plans with surgeons and physicians, and provide immediate patient care post-surgery.
Work environment: Surgical nurse practitioners often work in emergency care centers, recovery rooms, and intensive care units, as well as in hospital surgical wards and some clinics.
Training: In addition to earning your MSN, you'll need to apply for certification in the surgical specialization of your choice, such as cardiac surgery, plastic surgery, or intensive care. Or if you want to get your general Certified Medical-Surgical Registered Nurse (CMSRN) credential, you can apply through the MSNCB. Eligibility factors include a current RN license, two years working as an RN in a medical-surgical setting, and 2,000+ hours of practice within the past three years.
Median salary: $105,500 (Salary)
Job description: An adult-gerontology nurse practitioner (AGNP) is an APRN that specializes in the care of adults from adolescence through old age. They work with patients and their caregivers to manage diseases, chronic conditions, and other health concerns. This can include examining, diagnosing, and treating patients, plus offering routine checkups, counseling, and education—all with the ultimate goal of helping patients maintain healthy lifestyles.
Work environment: AGNPs can choose to work in a primary or acute care setting:
Adult-gerontology primary care nurse practitioners (AG-PCNPs) often work in private practice or community clinics where they focus on promoting patient health and illness prevention.

Conversely, adult-gerontology acute care nurse practitioners (AG-ACNPs) typically work in hospitals or inpatient settings where they focus on treating illnesses, including stabilizing their patients' conditions and restoring them to health.

Training: As with the other FNP specialties, you'll need an MSN to pursue adult-gerontology. You can then work on your advanced credentials. ANCC offers the Adult-Gerontology Primary Care Nurse Practitioner (AGPCNP-BC) and Adult-Gerontology Acute Care Nurse Practitioner (AGACNP-BC) certifications. And the American Academy of Nurse Practitioners Certification Board offers the Adult-Gerontology Primary Care Nurse Practitioner (A-GNP) exam. 
Median salary: $110,076 (Glassdoor)
Whether it's pediatrics, psychiatrics, surgery, or geriatrics, you can find a rewarding FNP specialization that reflects your own interests and career goals. If you're ready to get started, visit WGU's homepage to learn how to earn your RN–MSN or family nurse practitioner MSN online.