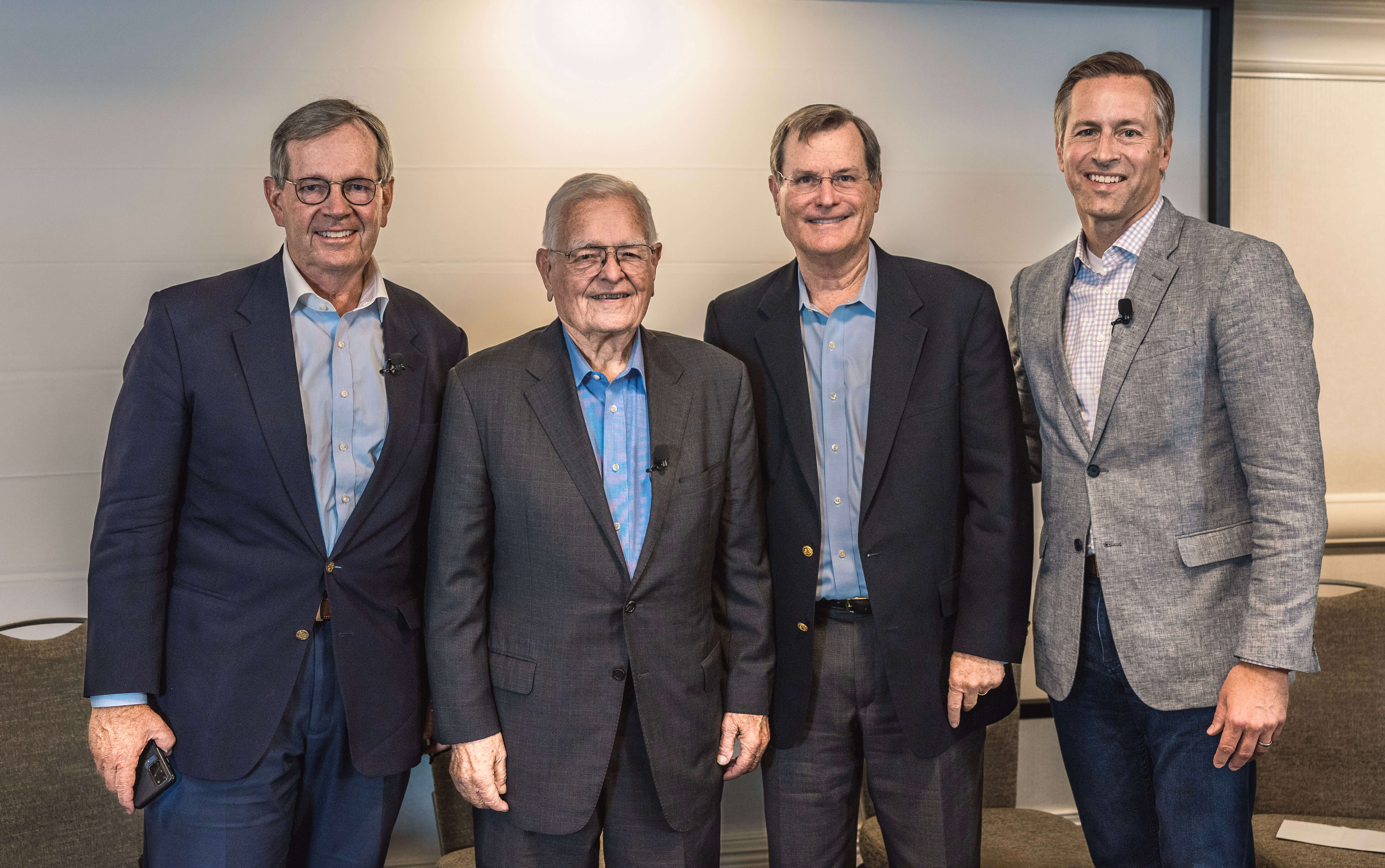 At ASU+GSV, the three honorees discuss the university's journey from startup to leader.
By WGU Team
As Western Governors University (WGU) looks ahead to its 25th anniversary in 2022, we realize it's also important to reflect on our founders' foresight and commitment to reshaping higher education. That opportunity for reflection surfaced at the 2021 ASU+ GSV Global Summit, where former governors Mike Leavitt (Utah) and Roy Romer (Colorado), as well as former WGU president Robert Mendenhall, were recognized with Lifetime Achievement Awards. 
In 1997, WGU was developed out of a vision for the future of higher education that emerged among the governors of the Western Governors' Association, who collectively saw a new pathway to educational opportunity through technology and competency-based education. 
Today, WGU is the nation's leading nonprofit online university, currently serves nearly 130,000 enrolled students, and has nearly 250,000 alumni from all 50 states. But the journey from concept to large-scale impact was tenuous, as we learned firsthand at a panel discussion during the summit in San Diego.  
WGU President Scott Pulsipher moderated a wide-ranging conversation with Leavitt, Romer, and Mendenhall, which shed light on how fragile the university was as a startup—from funding shortfalls to accreditation barriers—and how it ultimately became the affordable, accessible, and student-centric university they envisioned.  
Watch the founders' discussion here, and for more insight on WGU's work to connect talent with opportunity, visit our ASU+GSV playlist on YouTube.