What's the first thing that comes to mind when you hear "engineer"? Do you think of someone who develops software or someone who designs a product for consumer use? Maybe you imagine someone who designs roads and bridges or someone who works to advance prosthetic technology for people with limb differences. Depending on the context, engineering careers vary significantly. The word can apply to five major categories:
Software engineering
Chemical engineering
Civil engineering
Electrical engineering
Mechanical engineering
Each of these engineering fields require professionals to earn a different degree and skill set. This article will discuss the different positions, job descriptions, skills, and salary expectations that fall under each of these five major categories.
Each of the five major areas of engineering has numerous job titles that fall underneath them. Software engineers, for example, can choose from dozens of different career paths, all of which are in high demand and offer competitive salaries. This type of engineer uses a variety of coding languages and mathematical analysis to build computer software. Keep reading to learn more about different types of common software engineering jobs.
Machine learning engineers, also known as ML engineers, work on researching, designing, and building artificial intelligence systems. These systems engineering professionals earn an average salary of $145,296.
Data engineers design, maintain, and optimize infrastructures for data collection, management, and access. They create processes that transform raw data into usable formats that data consumers can utilize. These professionals earn an average annual salary of $93,272.
Hardware engineers are responsible for advancing new computer technology by building updates in computer hardware. They design computer hardware equipment, including circuit boards, routers, processors, and memory devices. These computer engineering professionals earn $96,018 a year.
Cloud engineers are in charge of technical tasks related to cloud computing and the planning, design, management, and maintenance of cloud-based products. These IT professionals earn $120,455 a year on average.
Network engineers specialize in designing, building, and configuring new infrastructures and updating existing network systems. These include local area networks, wide area networks, wireless networks, and VPNs. The average network engineer earns an annual salary of $87,377.
Algorithm engineers oversee the design and integration of algorithms. The work they do provides real-time solutions when installed into software and computer systems. These professionals earn $121,500 a year on average.
Computer vision engineers, also known as CV engineers, use software to process and analyze large data populations in order to enable the automation of predictive decision-making. Computer vision engineers earn an average base salary of $102,216.
If you're interested in pursuing an entry-level position as a software engineer, you'll need to earn a bachelor's degree in software development. To advance into leadership and higher roles, you'll need years of work experience and/or an MBA in Information Technology Management.
If you're interested in physics and microbiology, then chemical engineering could be the right engineering field for you. These engineers use a combination of engineering and science to aid in the processing of food, create industrial chemicals, and make pharmaceuticals. Since chemical engineers play a major role in manufacturing, their jobs are always in high demand across a wide variety of industries. Like other areas of engineering, many different job titles fall under this umbrella.
Process design engineers build and optimize industrial systems for large-scale manufacturing plants. These professionals often work in chemical, manufacturing, and biotechnology fields. However, they're also found in sales or IT to help streamline processes. These industrial engineering professionals earn an average salary of $97,232.
Plant process engineers handle the design and planning for manufacturer plants and for the biochemical processes that turn raw materials into everyday consumer products. The average plant process engineer earns $95,188 a year.
Process safety engineers assess employee safety protocols to ensure they are up to standard. They also review building and machinery plans to confirm that safety needs are met and offer safety recommendations to protect employees from potential hazards. Process safety engineers earn an average annual salary of $94,874.
Technical sales people use their expert technical and scientific knowledge to promote and sell products for a company. They are in charge of understanding customer needs and training them on how to use the products. The average median salary for technical sales people is $64,226.
Environmental Waste Manager
Environmental waste managers are in charge of orchestrating and overseeing waste removal and recycling activities. Their goal is to ensure that these practices are both efficient and environmentally friendly. The average environmental waste manager salary is $104,151 a year.
Chemical Plant Technical Director
Chemical plant technical directors are in charge of determining the technical specifications of chemical and manufacturing plants to enable consistency of production processes. Some of their responsibilities include purchasing technical systems and overseeing the installation and training of staff to use new technology. The median salary for chemical plant technical directors is $120,160.
Petroleum engineers work to locate oil and gas to meet the country's energy needs. They are responsible for designing and implementing methods for extracting oil from the earth's surface. Petroleum engineers are constantly innovating new ways to extract oil from older sources. They earn an average annual salary of $100,722.
Civil engineering is one of the most recognizable engineering professions, as well as one of the oldest types of engineering in the world. These engineering professionals are responsible for designing city and county infrastructure, including essential elements such as roads, bridges, dams, and buildings. Some common civil engineering careers include:
A day in the life of structural engineers includes mapping out building specifications, doing calculations, assuring the quality of other engineers' work, writing reports, and overseeing construction sites. These engineers are responsible for ensuring the structural integrity of city buildings. The average annual salary for structural engineers is $71,482.
Geotechnical engineers use soil and rock mechanics to study the subsurface conditions of the earth. Their findings are used to design and build safe foundations for buildings and other structures. Geotechnical engineers earn an average annual salary of $68,513.
Environmental engineers employ engineering, soil science, biology, and chemistry to create solutions to problems with our environment. These engineers are particularly multifaceted in that they do anything from air quality monitoring, recycling and waste disposal, soil sampling, wastewater testing, and other environmental practices. The median annual salary for environmental engineers is $96,820.
Marine engineers are responsible for the testing, implementation, and repair of marine apparatuses and equipment. These engineers usually work in offices, where they use computer programs and other tools to complete projects and create solutions. Marine engineers earn $82,737 a year on average.
Engineering managers supervise a team of engineers by helping to direct and plan work activities. As well as managing people, these engineers act as project managers and as the authority on technical knowledge in the workplace. Engineering managers earn $138,721 a year on average.
Design engineers use computer software such as computer-aided design (CAD) or computer-aided industrial design (CAID) to realize ideas and develop models. These engineers create machine-readable instructions in order to tell other machines how to build a product. The average design engineer earns $69,824 a year.
Water resource engineers are responsible for charting out community water needs and analyzing water resources to ensure they meet the standards of private and public use. On a day-to-day basis, these professionals design treatment plants, supply systems, pipelines, and pump systems to manage water for consumption. Water resource engineers earn an average annual salary of $71,292.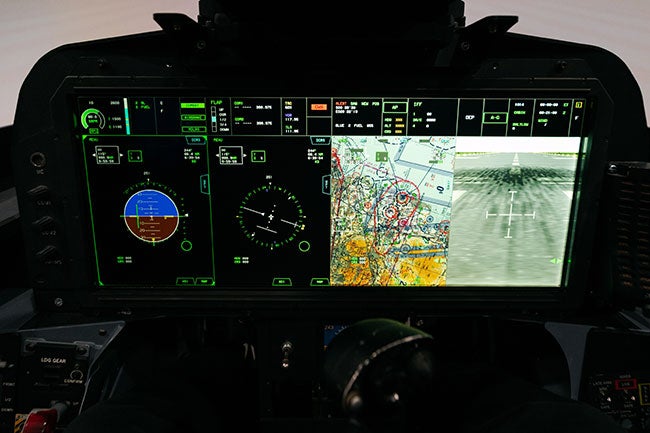 Electrical engineers are responsible for all of the work related to electric-powered technology. Their daily tasks consist of working on electrical components, devices, and systems. The types of projects electrical engineers work on range from tiny microchips to huge power station generators. Without electrical engineers, we wouldn't have the radio, television, induction monitor, and countless other inventions that our modern society uses daily. There are many different electrical engineering careers you can pursue.
Electrical technicians handle the installation, maintenance wiring, lighting, and control systems of a building. Their daily work consists of checking electrical components such as circuit breakers for problems, identifying electrical malfunctions, replacing wiring, and using power tools. Electrical technicians earn $48,745 a year on average.
Control systems engineers design, build, and implement solutions that control dynamic systems, which are systems in constant flux. These engineers aim to bring stability to systems that constantly change in order to produce intended outcomes. Controls engineers earn $78,953 a year on average.
Test engineers ensure customers receive high-quality, functioning products. They do this by thoroughly checking materials, procedures, and mechanical systems. One of their main daily tasks is running tests on product components and identifying and fixing technical issues. The average salary for a technical engineer is $67,384.
Electrical Project Manager
Electrical project managers use scheduling, communication, resource planning, and problem-solving skills to organize and complete electrical projects for their companies. The average electrical project manager earns $91,567 a year on average.
Electrical designers create and develop alarms, lighting, and other components of electrical systems. By employing principles of physics and other sciences, these engineers are able to provide solutions and make improvements to electrical systems. On average, electrical designers earn $74,445 a year.
Sustainability engineers design and build products, buildings, and systems with the goal of meeting sustainability standards and certifications. The average annual salary of sustainability engineers is $90,633.
Electrical engineers oversee the manufacturing process of electrical equipment, including motors, radar, navigation systems, communication systems, and power generators. These engineers also handle the design, development, and testing of the electrical systems of automobiles and aircraft. The average annual salary of electrical engineers is $78,196.
Equipment engineers design, build, troubleshoot, and maintain functionality of equipment. One of the most important parts of their job is analyzing equipment against industry benchmarks and other metrics. The average salary of equipment engineers is $81,039.
Aeronautical engineers design aircraft and propulsion systems to optimize aerodynamic performance. These engineers' work spans from theory and technology to the practice of flight within the atmosphere. Aeronautical engineers earn an average annual salary of $84,128.
Electronics engineers design broadcast and communications systems, like portable music players and GPS systems, as well as other electronic equipment. They also oversee the development of many varieties of computer hardware. The average annual salary of electronics engineers is $108,665.
Mechanical engineers are responsible for designing and manufacturing products and machines. This is one of the most diverse branches of engineering. Mechanical engineers have been responsible for creating everything from spacecraft to microscale sensors and car parts. As with all engineering fields, mechanical engineering requires problem-solving skills to help develop and design some of the most important pieces of machinery we use in modern day society. Also, mechanical engineers rely on their creativity and analytical skills to bring a product from just an idea to reality. There are a variety of fulfilling and high-paying careers in mechanical engineering.
Aerospace engineers are responsible for designing aircraft, spacecraft, satellites, and missiles. In order to ensure peak functionality, their day-to-day tasks involve creating and testing prototypes. Professionals who work in aerospace engineering earn an average salary of $86,034.
Automotive engineers design and develop vehicles and their subsystems. These engineers test brake systems, engines, fuel technologies, and transmissions to optimize function of consumer and commercial vehicles. The average automotive engineer salary is $80,139 a year.
Construction engineers oversee construction projects, making sure that structures are built in accordance to a schedule, plans, and specifications. They are also usually in charge of ensuring the safety of temporary structures used during construction projects. Construction engineers earn $70,332 a year on average.
Manufacturing engineers innovate new solutions to production issues, perform cost-benefit analyses, and operate computer-aided design software to create products and systems. These engineering professionals are also known as plant engineers or process engineers. Manufacturing engineers earn $72,116 a year on average.
Mechanical engineers design and build machines such as electric generators, internal combustion engines, steam and gas turbines—even refrigerators and air conditioning systems. Any type of power-using machine can fall into this type of engineer's wheelhouse. The average annual salary for mechanical engineers is $73,120.
Production engineers create production plans and strategize effective ways to manufacture products. They decide what kind of machines should be used, make sure the process is efficient, safe, and cost-effective, and create an environment that yields successful results and minimal errors. Production engineers earn an average annual salary of $73,208.
Quality engineers develop processes and implement systems to ensure that products meet quality standards, safety regulations, and client expectations. These engineers earn an average annual salary of $78,279.
Sales engineers work with advanced technology and scientific products. Their engineering knowledge helps them simplify complex topics so that they can easily communicate product benefits to potential customers. The average sales engineer salary is $74,196.
Thermal engineers are responsible for the planning, designing, and maintenance of heating and cooling systems. These engineers earn an average salary of $102,953.
Engineering professionals are responsible for some of the most important and widely used technology and manufacturing advancements in human history. Pursuing this career will position you to be a part of that movement for years to come. The first step is earning your engineering degree. 
WGU is dedicated to helping you achieve your educational and professional goals in whichever way works best for you. You can move through the coursework at your pace, without having to disrupt your daily life, family, and job. Here are the many important reasons why our online degrees are a great choice for any student:
Tuition is charged per six-month term rather than per credit hour. This means you can complete more courses per term, potentially saving money and graduating faster.
WGU's programs are all online and competency based, so you can use your existing knowledge to move through the coursework as quickly as you like, completing coursework and assessments at any time, day or night. 

We offer scholarships and financial aid to help with our already-affordable tuition, making college education accessible for even more students.
Everything you'll learn in WGU's programs is directly applicable to what you'll encounter in your career. You'll graduate with a portfolio of relevant work that will impress potential employers.
Check out the computer and software engineering programs at WGU. 

Frequently Asked Questions
How many different types of engineers are there?
There are five main categories of engineering—software, chemical, civil, electrical, and mechanical. However, there are more than 20 types of engineering careers that fall under those categories.
Engineers combine science, math, and creativity to design and maintain complex systems. What an engineer does on a day-to-day basis entirely depends on the branch of engineering in question. They're known to work with everything from huge architectural structures and microchips to prosthetics and life-saving medicine. Engineers are constantly inventing new ways to optimize the ways they work, travel, and communicate.
What degree do you need to become an engineer?
You need a bachelor's degree to pursue a career as an engineer and a master's to move into more advanced and leadership positions. Explore WGU's engineering degree programs.