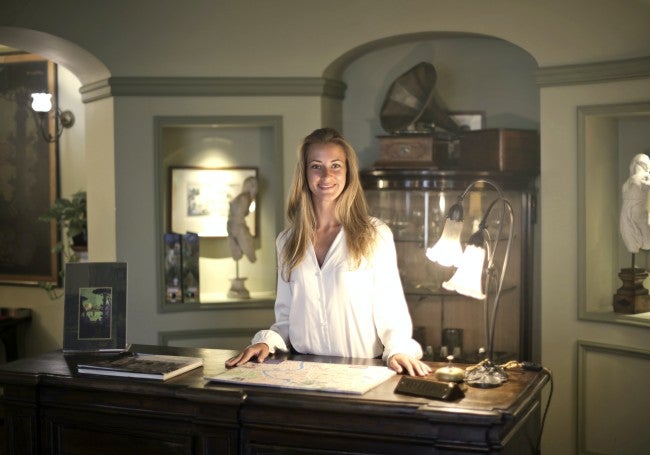 Are you passionate about hospitality? Do you enjoy working with people and possess excellent leadership skills? Then you could have a bright future in hospitality management! The hospitality field is growing fast and careers in hospitality are crucial for the continued success of these different areas.
Read this guide to learn more about the many opportunities in hospitality, including positions in the restaurant industry, tourism, hotel management, and other hospitality careers. We'll also cover what skills and education you need to get started in your career, as well as general salary information and the industry's projected job growth.
What is hospitality management?
Hospitality management applies general management practices and concepts to all areas of the hospitality industry. Career opportunities are vast and can be tailored to nearly any interest, including food service, lodging, travel, and tourism.

As a hospitality manager, you'll draw from skills across business administration, commerce, logistics, human resources, and supply chain management to oversee the daily operations of your hospitality business. Being versatile is key, along with having the right attitude and personality to ensure your guests are comfortable, happy, and safe during their hospitality experiences.  
Typical roles and responsibilities include:
Interacting with guests and managing their needs.
Ensuring excellent customer service.
Managing your staff and scheduling their shifts.
Ordering supplies and ensuring equipment is in good working order.
Coordinating business-related events and activities.
Managing your facility's operations.
Hospitality managers also consult with senior management about budgeting, pricing, and staffing issues to continually improve their business's or service's experiences.
Hospitality management jobs.
In addition to accommodating a wide range of interests, jobs in hospitality management vary greatly with both entry-level and advanced roles. Here are more details about some of the most popular positions in the industry today.
Job description: Guest relations managers are customer-oriented employees that serve as the primary point of contact for guests. These managers arrange reservations, escort guests to their rooms, and handle basic requests to ensure pleasant and satisfying experiences at their hotels or resorts.
Education and experience: While some guest relations managers hold a bachelor's degree, all should have an extensive background in customer service. Excellent management, communication, and leadership skills are also essential qualifications.
Salary: According to LinkedIn, guest relations managers have a median annual salary of $56,000, with top professionals earning $70,000 per year.
Job description: Also called meeting or convention planners, event planners structure events, coordinate all moving parts, and ensure everyone has a good time. Typical functions include scouting locations, hiring caterers and entertainment, negotiating contracts, managing budgets, maintaining client communications, and overseeing vendor relationships.
Education and experience: For more senior-level roles, you'll typically need a bachelor's degree in business, marketing, public relations, communications, or hospitality management. However, you can qualify for entry-level positions with one or two years of experience in the field.
Salary: Glassdoor reports that the average base pay for an event planner is $49,696. Those with their bachelor's or numerous years of experience can earn much more.
Job description: As the title implies, restaurant managers are responsible for managing and leading restaurants. This can include hiring and training staff, supervising food quality, greeting and serving guests, developing menus, and overseeing restaurant marketing strategies.
Education and experience: Some restaurant employees, including cooks and servers, can work their way up into management. However, most restaurants today prefer candidates with a bachelor's degree in business management or hospitality management. Graduate degrees can also help you move to larger restaurants.
Salary: Restaurant managers average around $55,000 per year, according to Salary.com. Of course, education, experience, and restaurant setting play a large part in the actual pay—which can be as high as $75,000.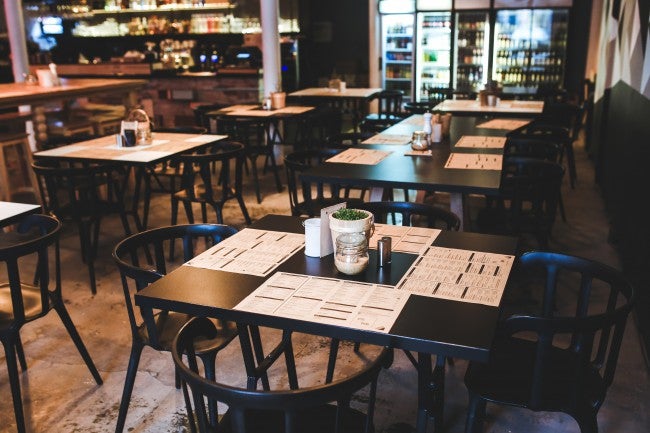 Job description: Vital to the travel industry, travel agents help promote, develop, and book travel sales. These agents can work for private or corporate customers, and they serve as brokers between their clients and suppliers. Many travel agents now work remotely through virtual travel agencies or as independent brokers.
Education and experience: With this occupation becoming more competitive, aspiring agents should have at least a high school diploma with additional college coursework or their bachelor's degree. A background in sales or customer service is extremely helpful, as are solid computer skills.
Salary: The pay for travel agents varies widely and depends on experience and education. The Bureau of Labor Statistics reports a median average salary of $40,660, with top agents earning up to $69,420 per year.
Job description: Hotel managers run hotels, motels, and resorts—ensuring that their facility is efficient and profitable and that their staff is doing everything possible to ensure a positive guest experience. Duties can include managing front desk operations, overseeing grounds and facilities maintenance, hiring and training staff (human resources), resolving guest and employee conflicts, and creating budgets.
Education and experience: There are many paths to becoming a hotel manager. Traditionally, hotel staff with a high school diploma could work their way up into management. But most employers now prefer someone with work experience and a hotel management certificate or a hospitality professional with a bachelor's degree. Business or hospitality programs can be a great degree choice for this profession. To work at elite hotels or move up the ranks faster, you should also consider getting an MBA.
Salary: The salary for hotel managers reflects the job's wide range of required education and experience. Salary.com puts the annual median salary at $110,000. However, those without an advanced degree or those working at moderate-level hotels will typically average $55,000 per year.
What degree should I get for hospitality management?
Since hospitality management is such a broad industry, you have several options based on the specialty that you choose—business, hospitality, and marketing are all good choices.

Business management—This degree gives you broad insight into the business side of hospitality. You'll learn about leadership, human resources, logistics, supply chain management, and even basic accounting. And this will give you the critical skills you need to manage your staff well and make your hotel, restaurant, or tourism business as efficient and profitable as possible.  
Marketing—Effective marketing is essential to the success of any business, and especially to those focused on hospitality. Thus, a marketing degree can help you learn how to promote your business better, attract and retain more customers, develop the most valuable services, and price them strategically.
Management and Leadership—If you already have a lot of business or marketing experience or have worked in the hospitality industry for some time, a master's degree in management and leadership is a great investment. Not only will it position you for a better paying management role, but It will also teach you how to get more productivity from your employees, provide deeper insights and value to senior management, and better manage and cultivate your customer relationships. 
If you're currently working and don't think you have time to get your degree, you should consider earning your bachelor's or master's online. This will enable you to work your studies in around your busy schedule. 
WGU's College of Business, for example, has 14 accredited programs that you can complete online without set log-in times. It also offers several scholarships, flat-rate tuition, and the ability to accelerate your degree attainment—which is why many of our students graduate with little to no student debt.
Hospitality management industry outlook.
While the hospitality industry has taken a hit due to the coronavirus pandemic, it's sure to rebound strongly as many people have put off taking vacations, planning activities, or even going out to eat. Thus, there will be a tremendous demand for these services once they return. And that's why now is a good time to research what field you want to join and finish your education or accrue the experience you need to get a well-paying management position.
The good news is there will always be a need for restaurants, hotels, and tourism-related businesses. So if people and hospitality are your passions, you can carve out a long and rewarding career in this prosperous global industry.