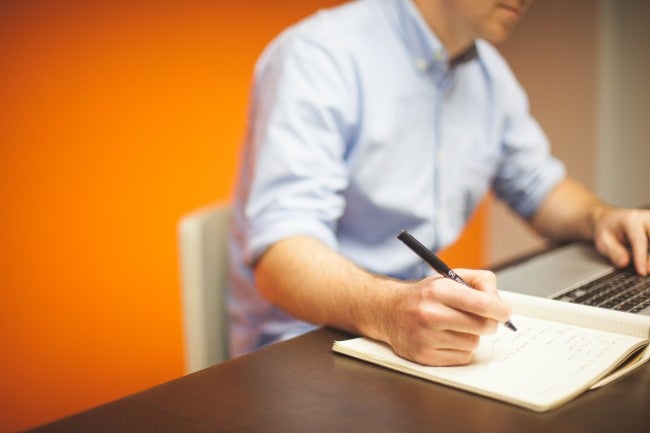 In today's business and human resources world there is an increased demand for HR professionals who can help manage many aspects of their organizations. HR managers and senior professionals may be in charge of things like recruiting, hiring, firing, benefits, compensation, team building opportunities, disputes, and more. As the demand and competition to fill positions increases, so will the need for highly qualified HR professionals who are prepared to take on these roles. 
A degree in human resource management is the foundation for a great career, and will go a long way in helping you be prepared and credentialed for a position. But taking your future a step further with human resource certifications could change your career for the better.
What are HR certifications?
HR certifications are offered by top HR organizations and help you get valuable credentials. These credentials show to potential employers and colleagues that you have knowledge and skill when it comes to the HR field. Human resource certifications are validating credentials that demonstrate your abilities in different fields of HR. The HR Certification Institute and the Society for Human Resource Management (SHRM) are the two valuable organizations that offer HR certifications. WGU has their own SHRM chapter to help you integrate with that organization and community. The HR Certification Institute and SHRM both offer amazing opportunities for students to network and increase their opportunities in the human resources world.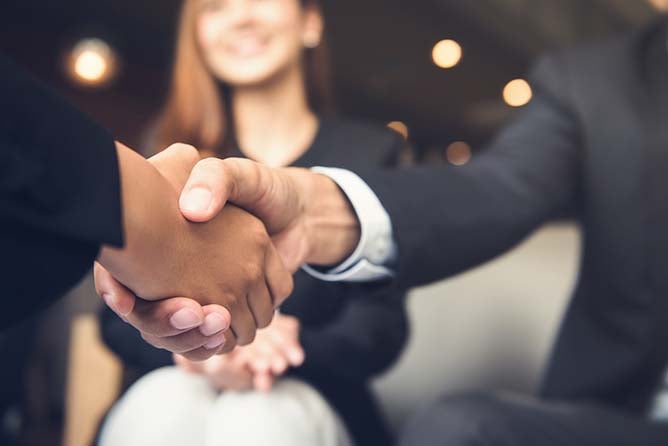 Why do HR certifications matter?
Human resource certifications are vital for your career in several ways:
Hire-ability. Often times employers will require candidates to have human resource certifications to qualify for a job. Even in positions where a certification isn't a requirement, your certifications can help you stand out among the competition. Your certification demonstrates to your potential employers that you're dedicated to your profession and can be successful. 

Salary. Certification in any industry, including human resources, can significantly impact your salary potential. Having human resource certification can help professionals earn up to 93% more each year compared to those who don't have a human resource certification. These credentials make you more valuable to employers, giving them higher incentive to pay you more.

Upward mobility. Getting a human resource certification makes you a prime candidate for promotions or new positions in the HR field. An HR certification can help qualify you immediately for additional responsibilities and bigger opportunities in an organization. Whether in your own office, or in a new company altogether, your human resource certification can be key in helping you get to a new level. 

Develop your skills. As an HR professional it's vital to advance your knowledge and skills to help you improve your performance. Human resource certifications can help you do that. Your certification can help you review important topics and learn about new technology to make sure your up-to-date on important trends. In a field that is always growing and changing, these human resource certifications can help you stay ahead of the curve.
Which HR certifications should I get?
PHR: Professional in Human Resources. This cert focuses on the tactics, operational orientation, and U.S. laws and regulations that come with HR practices. This certification is more of the details involved with HR positions, and is usually best for someone who is reporting to another HR professional, like the human resource director. This certification is best for those who have responsibilities within the HR department itself, instead of the whole organization. This certification requires passing a computer-based multiple-choice test. Once you've passed, your certification is valid for 3 years. Your WGU degree will help prepare you for this exam by giving you many HR skills needed for this test.
SPHR: Senior Professional in Human Resources. This certification focuses on big-picture planning within an HR department, and is best for senior HR managers who are ultimately in charge of their HR department. To get this certification you must pass a multiple-choice exam. Your WGU human resource management degree is key in helping you know how to study and prepare for this exam. 
SHRM-CP: SHRM Certified Professional. The SHRM-CP certification focuses on policies as strategies, examining topics like leadership and navigation, ethical practice, business acumen, relationship management, consultation, communication, and more. SHRM-CP is valuable for HR professionals who are in charge of implementing policies and strategies, who are the contact for employees and stakeholders, and who perform operational HR job duties. SHRM-CP certification requires passing an exam, and WGU students are qualified to sit for this exam during their final year of study in the HR program. There may be other specific eligibility requirements you need to know about as well.

SHRM-SCP: SHRM Senior Certified Professional. The SHRM-SCP certification explores topics like analysis, performance metrics, and organizational goals. This makes it ideal for HR leaders and senior HR professionals. To pass the SHRM-SCP certification you must take an exam that focuses on knowledge and situational questions. Your WGU human resource management degree will help you get the vital skills you need to be successful in a human resource position, and thereby help you be ready for this exam. 

aPHR: Associate Professional in Human Resources. This certification is designed for professionals just starting out in their HR career. It focuses on the tactical and operational tasks involved with HR and workforce management. This certification involves a computerized test and is valid for 3 years, with options for recertification. This is a certification you could be qualified to get just after earning your human resource degree from WGU.
There are a few other HR certification programs you can work to earn, including PHR-CA, SPHR-CA, and IPMA-HR.
A degree in human resources is a vital first step to your future career, but valuable certifications can help propel you even further into the field. Whether you're already an HR professional and earning a degree to help you move up, or are hoping to enter the field, getting your degree from WGU can help prepare you for success, and getting relevant human resource certifications is a crucial next step in your journey.