WGU SHRM Virtual Student Chapter
You won't want to miss out on SHRM opportunities!
Are you taking full advantage of your opportunities in the WGU College of Business?
If you're pursuing a WGU business degree, the Society for Human Resource Management is a great place to make connections and get opportunities.
As a business leader, SHRM membership will help you stay informed on innovative and forward-thinking practices surrounding today's global workforce. You can benefit from SHRM membership with educational events and webinars, guest speakers, networking opportunities, resume building opportunities, connections to other WGU students in business, and much more! Learn more about what SHRM offers at www.shrm.org.
As a member of the world's largest HR association, your affiliation with SHRM gives you access to incredible resources.  Whether you are already a HR or business professional or planning on becoming one, SHRM offers various tools to aid you on your career path, such as:
Your SHRM Student Membership will give you access to a wide array of valuable resources covering HR- and business-related topics, including:
Weekly SHRM-hosted webcasts
Discounts on SHRM-sponsored resources comprised of seminars, conferences, certification prep, books, and more.
Subscription to HR Magazine and SHRM e-newsletters.
Regular updates on changes in U.S., state, and local compliance regulations.
Membership in the SHRM Connect Community.
Visit www.shrm.org/students for more information and to obtain SHRM student membership.
Make sure you take advantage of the invaluable opportunities that are available to members of our WGU SHRM virtual student chapter!

Collaborate with seasoned HR professionals.
Work towards achieving the distinction of the SHRM Student Chapter Merit Award.
Network on LinkedIn with fellow WGU SHRM virtual student chapter members, as well as the members of 250 other SHRM student chapters across the country.
By chartering the WGU SHRM virtual student chapter, develop highly marketable leadership skills.
Increase your business and HR knowledge by participating in WGU SHRM virtual student chapter webinars and events.
Make your WGU degree even more affordable by applying for the WGU SHRM Leadership Scholarship, valued at up to $2,500.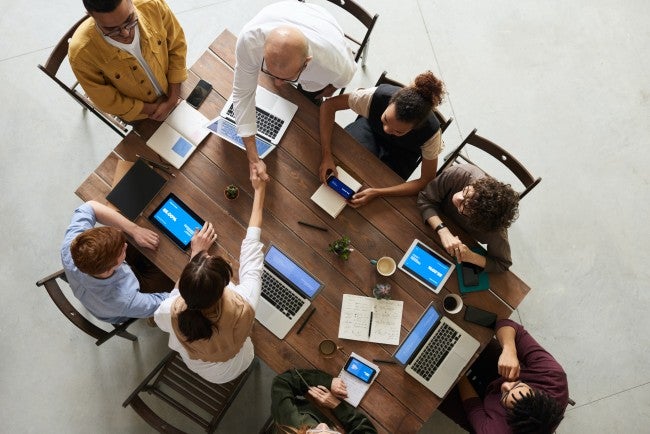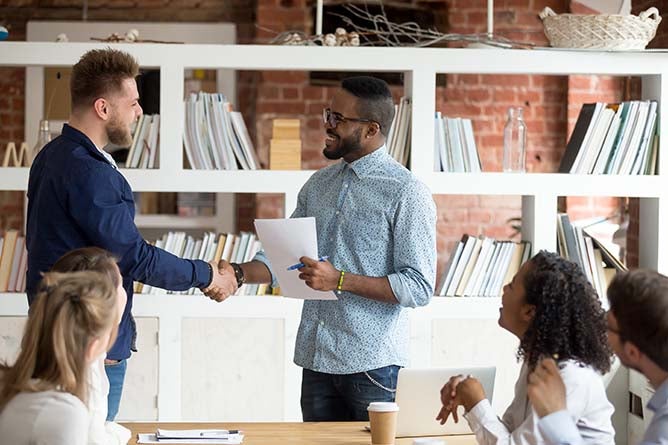 Upcoming Educational Events for 2022
June 3, 2022: Dr. Nicole Whitehead, Chief Human Resources Officer, "Taking the Plunge: Starting Your Own HR Consulting Business!", 12-1 PM MST (Access Code: 921 481 691)

July 13, 2022: Dr. Ted Cross, Associate Dean, "Personal Leadership, Meaning, and 4-Way Wins", 2-3 PM MST (Access Code: 921 481 691)
August 19, 2022: Demetrius Norman, Senior Specialist - Academic Programs and Initiatives, "Eligibility and Preparing for the SHRM-CP" 12-1 PM MST (Access Code: 921 481 691)
September 12, 2022: DEI Trivia: WGU SHRM and National Black MBA Association, 12-1 PM MST (Password: RpQMt93Met5)
September 15, 2022: Dr. Ashley Dugger and Dr. Sean Wall-Carty, Program Chair and Course Instructor, Annual Open Chapter Meeting
November 4, 2022: Jennifer Rhodes and Kristen McKnight, Career Advisors and Professional Development Services, "WGU Career Services: Are You Leveraging Their Resources?", 12-1 PM MST (Access Code: 921 481 691)


SHRM awarded the 2021-2022 Merit Award designation to the Western Governors University SHRM student chapter for providing superior growth and development opportunities to its student members.
SHRM awarded a 2019-2020 Honorable Mention Award designation to the Western Governors University SHRM student chapter for providing great growth and development opportunities to its student members.
The Society for Human Resource Management has analyzed WGU's Human Resource Management bachelor's degree and found that it aligns with SHRM's recommended minimum standards, integrating the HR components that are most relevant for new human resource professionals. 
Why join WGU's SHRM Virtual Student Chapter?
"WGU's Virtual SHRM chapter has given me a supportive outlet where I can ask questions, learn and connect with my peers and advisors, and even get reminders about upcoming webinars, jobs and internships! Since joining, I have been able to take advantage of so many more opportunities that I didn't even know were available to me."

—Katerina LaRo
"To become a member in the SHRM WGU Virtual Chapter is to create and enhance not only the engagement of yourself in the industry, but emphasize the importance of networking in Human Resources. As a person who has first-hand experience in the benefits of collaborating with other HR professionals, the Chapter creates an environment where people are able to interact with one another for the first time with seasoned and incoming members of the workforce. This blended audience approach can create information sharing, career opportunity and collaborative learning."

—Terrance Rosales
"I joined the WGU SHRM chapter so I could connect and network with other SHRM members attending WGU. I also enjoy taking advantage of the professional development events offered to WGU student members."

—Rowena Meyer-Bandy
"It's amazing what you can learn from others in your industry. A big part of HR is staying up to date and the best way to do that is communicating with your peers. The WGU SHRM group is great for sharing helpful advice, ever changing employment laws, and other valuable resources with other students."

—Yolanda Pirela
"I initially joined SHRM because it was a great way to socially connect with other online students in my field. What I didn't expect were the additional resources that have been useful in my day to day role in HR. I have found valuable articles, training, and networking opportunities that have helped me expand my career. I encourage others to participate and learn more about WGU's SHRM chapter."

—Cindy Berry
Join the WGU SHRM virtual student chapter today.
In order to join the WGU SHRM virtual student chapter , you'll need to currently be enrolled at WGU and be a SHRM Student Member. If you have a current SHRM professional membership, you would need to change to a student membership in order to join the chapter. If you have questions or concerns about switching from a professional membership to a student membership, you can speak with a SHRM representative at 1.800.283.7476. The WGU SHRM virtual student chapter number is #5773.
Chapter Mission Statement
The WGU SHRM Virtual Student Chapter exists to connect students to the professional Human Resource community; to provide a place for mutual learning, networking, and support; to strengthen the link between students and professional association membership and benefits; and to provide an atmosphere of ongoing, creative learning and application related to human resource principles and practices.
---
Student Executive Council Meetings for 2022-2023
May 18, 2022 - 3:30 to 4:30 pm MST
July 20, 2022 - 3:30 to 4:30 pm MST
October 19, 2022 - 3:30 to 4:30 pm MST
January 25, 2023 - 3:30 to 4:30 pm MST
To send the Executive Council items for discussion or request to attend a chapter meeting, please email the faculty advisors at wgushrm@wgu.edu no later than one week before the scheduled meeting.
Student Executive Council Members
Ashley Thompson, President
Ashley Thompson is an HR Recruitment Specialist of a just over a year with experience in profit and not-for-profit organizations.  She is currently working on her undergraduate degree in Human Resource Management.  She has served in the US Navy as a military police office for eight years, prior to her start at WGU.  Ashley would describe herself as passionate about her career and family.  Ashley and her partner currently reside in Upstate New York and are proud parents of two children.  In her spare time, she enjoys family trips and volunteering! She looks forward to meeting and supporting more of our members.
To contact Ashley, email atho457@my.wgu.edu.
Debbie Vaughn, Chapter Ambassador
"My name is Debbie Vaughn and I live in Mitchell, South Dakota … Home of the World's Only Corn Palace. I am a non-traditional student by day, and in my spare time I have a small private bakery out of our home and I am also an Independent Health Coach. For over fourteen years I was a 9-1-1 dispatcher for six and a half counties in my area of the state. I have always loved to help people so my goal for this SHRM chapter appointment is to serve and to make a difference where I can. I am married to Gary and we have a daughter who is about to turn 21. She is also an online student. We are cat people at our house, but we all also love dogs. We love football, fishing and traveling."
To contact Debbie, email dvaug75@my.wgu.edu.
Haydon Pilat, Chapter Ambassador
"I am Haydon Pilat, a former realtor and currently the outreach director for a local political organization. I grew up in Savannah, Georgia, and have lived here most of my life. I have always enjoyed the warm weather, going to the beach during the summer, and enjoying time with family and friends. Following a period in my life feeling stagnant career-wise, I started my journey at Western Governors University nearly a year ago. Approaching my third semester, this school has been a dream and helped me transcend above what I thought I was capable of. I have also worked in recruiting and enjoy all of the components that make up Human Resources. I am thankful for the opportunity to be able to assist students and I am excited to be one of your Student Chapter Ambassadors on behalf of WGU SHRM Virtual Student Chapter."
To contact Haydon, email jpilat@my.wgu.edu.
Ashley Dugger, Primary Faculty Advisor
Dr. Ashley Dugger started her career in higher education in 2006, focusing initially in admissions/enrollment management. She has since focused her professional career in operational leadership and human resources management, and holds a Doctorate of Business Administration, as well as her SHRM-CP certification. She joined WGU as the Program Chair for the HR Management degree in February of 2019. She also has extensive experience as a faculty member at both the graduate and undergraduate levels and has focused her faculty work with primarily adult learners in the online education/blended experience arena. She was selected as part of a national search in 2018 to participate in the CUPA-HR 2018-2019 Wildfire program that provides an immersive higher ed HR leadership experience for participants.
Sean Wall-Carty, Faculty Co-Advisor
Dr. Sean Wall‐Carty holds a PhD in Human Resources Management from North Central University. He also earned an MBA in Human Resources Management, a bachelor's degree in Business Management, and an associate degree in Business. He earned his undergraduate and master's degrees from the University of Phoenix. His prior experience includes graduate level college teaching, leadership seminars, training classes, and consulting. Sean's corporate experience includes a blend of supporting the human resources functions for profit retail businesses and children focused non‐profit missions. His personal mission is to provide guidance and support in every interaction with optimism and clarity for positive student outcomes and have a great time doing it!
WGU. Business school reinvented.
Find out why Harvard Business Review says we're the "real revolution in online education."