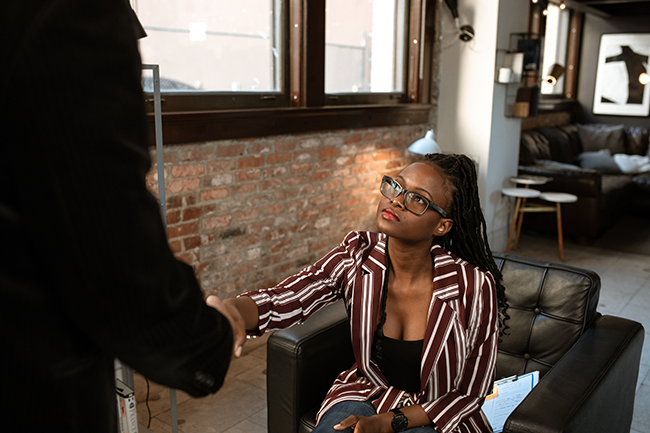 It's been said that a company's biggest asset is its people—and when it comes to finding, training, and motivating those people, HR professionals are the ones who make it happen. Their role is crucial for a business to operate effectively, and they're often at the core of how an organization functions—from the staffing and recruiting to ensuring that employees' needs are met.
If you consider yourself a critical thinker and creative problem solver, and you enjoy working with people, a job in human resource management might be up your alley. One way to make that happen is getting an online Bachelor of Science Business Administration in Human Resource Management from WGU.

HR degree programs usually include an overview of human resources principles and practices, employment law, human resource management, communication techniques, workplace best practices, labor relations, and business and technology training. You can also expect to get training on topics such as staffing concerns, project management, technology applications and more.   

In this guide, we'll cover what jobs you can pursue with a degree in human resource management, the skills you'll learn in this type of program, and some questions to ask yourself before investing in an HR education.
What Human Resources is Not
Working in human resources comes with a range of responsibilities, and with that, some common misconceptions about what a position in HR entails. To help you get a better understanding about the role of human resources, let's sort the facts from fiction.
Here's what HR is not: 

An administrative stopping point. While that might've been the case 10 years ago, the HR industry has shifted dramatically since then. Modern organizations need HR professionals who are business savvy and strategic in order to manage human resources with business objectives. Many people believe that a big part of HR is filing paperwork, completing employee contracts and signing references, however, HR has evolved from an admin-heavy function into a much more creative and strategic role. Human resource management focuses on workplace strategies, employment law, overall labor relations, and other key skills to ensuring employees are satisfied.

All about rules. Many people believe that a big part of a human resource department is to 'lay down the law.' Not so. In fact, the role of HR is to act as an advocate, essentially bridging the gap between employees and leadership. This can directly impact and influence change in employee engagement and culture. Human resource managers are focused on different relations between colleagues and bosses and consistently work to increase morale in an organization.

Not a place for creativity. HR isn't typically viewed as a creative role, but it actually is. Human resource managers are frequently called on to motivate and challenge staff by utilizing creative problem solving and out-of-the-box thinking. A degree in human resources management is often focused on creating those strategies that help an organization thrive.

HR can be an incredibly rewarding career that's primed for growth and opportunity. If you're thinking about pursuing this field, don't let these common misconceptions hold you back.

What Can I Do with a Human Resources Degree?
Quite a lot, actually. In fact, these are just some of the career titles you can reach with the help of a degree in human resource management.
HR Generalist
Recruitment Specialist
Talent Acquisition Manager
HR Specialist
Training and Development Specialist
Director of HR
Compensation and Benefits Analyst
HR Business Partner
HR Manager
What Skills Will I Learn in a Human Resources Degree?
An HR degree will prepare you for the skills necessary to shape company culture, connect with employees, and help your organization run smoothly and efficiently. Some of those skills you'll learn with an HR degree include:
Change management
Total rewards management
Strategic planning
Organizational leadership
Performance management
Training and development
Employee relations
HR management
Talent acquisition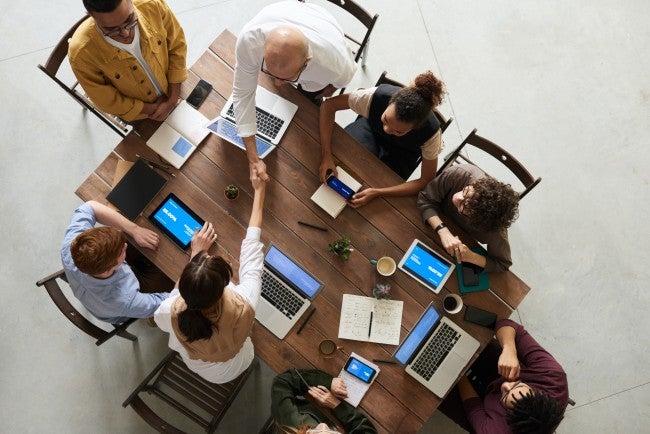 Are There Human Resources Certifications I Should Earn?
Absolutely! While a degree in human resources is the first step to working in HR, certifications can show you're serious about taking your career to the next level. Earning certifications also validate your knowledge and abilities in different fields of human resources and help you stay ahead of the curve in an industry that's always changing.
Both the Society for Human Resource Management (SHRM) and the HR Certification Institute (HCRI) offer valuable HR certs that provide opportunities for students to network and increase their opportunities in the field of human resources. As you're exploring your HR degree options, make sure that the curriculum is SHRM-aligned (like WGUs) to help you be prepared for the real HR scenarios you'll face in your future career.

Here are just some of the HR certifications to consider:

PHR: Professional in Human Resources

The PHR cert focuses on the nuts and bolts of HR. You'll dig into subject matter such as U.S. laws and regulations, operations, and HR best practices. It's best for the HR professional who has experience with program implementation, has a tactical/logistical orientation, is accountable to another HR professional within the organization, and has responsibilities that focus on the HR department rather than the whole organization. Certification requires passing a computer-based multiple-choice test. Once you've passed, your certification is valid for 3 years. WGU's human resource management degree can help you know what to study for this exam.
SPHR: Senior Professional in Human Resources

This option is best for senior HR managers because it focuses on big-picture planning within the department. The SPHR certification demonstrates your mastery of the strategic and policy-making aspects of HR management that are practiced in the U.S. To get this certification you must pass a multiple-choice exam and keep your certification valid every three years to maintain it. A WGU human resource management degree can be key in helping you know how to prepare for this exam. 
SHRM-CP: SHRM Certified Professional

The SHRM-CP certification covers topics like leadership and navigation, ethical practice, business acumen, relationship management, consultation, communication, and more. This certification is key for HR professionals who are in charge of implementing policies and strategies and perform operational HR job duties. SHRM-CP certification requires passing an exam, and WGU students are qualified to sit for this exam during their final year of study in the HR program.
SHRM-SCP: SHRM Senior Certified Professional

This certification is ideal for HR leaders and senior HR professionals. It explores subjects such as performance metrics, organizational goals, and analysis, to name a few. To pass the SHRM-SCP certification you must take an exam that focuses on knowledge and situational questions. With a human resource management degree from WGU, you'll gain the vital skills you need to be successful in a human resource job, and therefore the knowledge necessary to help you be ready for this exam. 
aPHR: Associate Professional in Human Resources

The aPHR cert focuses on the operational and tactical tasks involved with HR and workforce management. It's designed for professionals just starting out in their HR career. This certification involves a computerized test and is valid for 3 years, with options for recertification. This is a certification you could be qualified to get just after earning your human resource degree from WGU.
Should I Get a Degree in Human Resources?
If you're on the fence about whether or not to pursue a degree in human resources, here are some questions to ask yourself:
Am I a good communicator?

HR pros interact with employees on a daily basis—whether that's on the phone, in-person, or by email. You must be able to delegate, negotiate and convey company standards clearly and precisely. You'll also need to be a good listener. This is especially important when dealing with employee conflicts.  
Do I like working with people?

In a role that requires constantly working with employees, successful HR managers need to have strong interpersonal skills. You must be able to relate and communicate effectively with employees at all levels and assess situations with confidentiality, neutrality, and sensitivity. You'll also need the necessary people skills to conduct interviews, train staff, provide orientation, conduct performance reviews, and handle employee issues.
Am I comfortable handling conflict?

Human resources pros are often tasked with mediating staff issues and working to provide a situation that everyone is happy with. When problems come up between employees, your role is to listen to all sides of the conflict, remain neutral, and suggest and facilitate resolution. Oftentimes, this involves some creative problem-solving skills to find the right solution to appease both sides.
Does WGU Have a High-Quality Human Resources Program?
The ultimate test of your degree's quality is whether it helps you become an outstanding employee and advance your career. At WGU, our proof of this is in the 3,975+ alumni who are thriving in satisfying HR careers in all kinds of organizations and industries.
If you're weighing your online degree options, here are a few more reasons WGU stands out among the rest.

It's industry recognized.

WGU's online human resources degree program has been recognized by the SHRM as fully aligned with their HR Curriculum Guidebook and Templates. On top of that, WGU has its own online, virtual SHRM student chapter that helps students continue learning and networking within the HR profession. Additionally, WGU's HR program covers the six categories that make up the HR Body of Knowledge established by the Human Resources Certification Institute (HRCI). 
It's flexible.

Because your courses are 100% online, you're not committed to attend class at a certain time, complete homework on a given schedule, or log "attendance" hours. You'll earn your degree by proving what you've learned—either from your studies or what you already know through your work and life experience.
It's relevant to your industry.
WGU maintains close ties to established HR leaders and incorporates their firsthand perspective into our relevant curriculum. That way you know you're building applicable, real-world skills.
It's affordable.

WGU's tuition is less than $7,500 per year, including fees. Tuition is charged per six-month term, not per credit hour—which means you can complete more courses in one term without paying more money.
Learn more about our online human resource management degree and get started today.