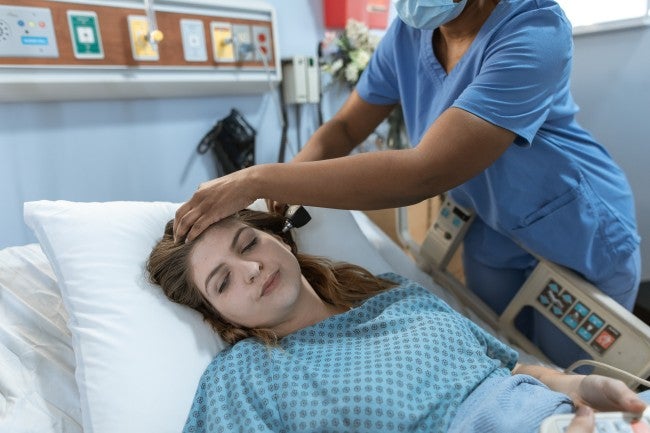 According to the Centers for Disease Control and Prevention (CDC), injuries are the #1 cause of death for people ages 1 to 44 years. And traumatic injuries among the elderly are predicted to grow as the baby boomer generation ages. Thus, trauma nurses serve a critical role in preserving the life, health, and well-being of our population.
As a trauma or critical care nurse, you must be able to act quickly to save a life hanging in the balance. These nurses also need to remain calm under extreme pressure, stay strong in the face of catastrophic injuries, manage multiple priorities and tasks, and quickly provide and follow instructions in chaotic situations.  Critical care is just what it sounds like—critical. So nurses in these situations need to be ready for whatever comes through the doors.
If you're up for the task, there are many roles that you can pursue as a critical care nurse, including working in the emergency room (ER) or intensive care unit (ICU). This guide will cover the key differences between an emergency room nurse and ICU nurse, their education requirements, and salary ranges so you can make a decision on which registered nurse career best suits your interests and goals.
What does an ER nurse do?
From fractured bones to car accidents, heart attacks, or gunshot wounds, emergency room nurses see it all. As an emergency nurse, you'll learn to quickly triage patients based on immediate observation and acute assessment skills, then treat their symptoms in order of which are the most life-threatening.
While no day is ever the same in the emergency room, here are some of the typical duties these nurses perform:
Triage cases in order of urgency and need.
Work with ER staff to stabilize incoming patients.
Perform tracheotomies and intubations. 
Give stitches and sutures.
Start intravenous lines (IVs).
Administer medication—as instructed by physicians.
Create and maintain patient records.
Transfer stable patients to other wings.
ER nurse education requirements.
To become an emergency room nurse, you'll first need to complete an associate degree or a bachelor's degree in nursing (BSN). You'll then need to get your nursing licensure by taking your state's NCLEX-RN exam. This will qualify you to work as a registered nurse (RN).
If you'd like to move into a critical care role, particularly in the ER, you'll next need to work as a nurse for at least two years and get your Certified Emergency Nurse (CEN) credential. This nationally-accepted certification shows that you've attained a level of expertise in the standards and practices of emergency patient care, so you're ready for these critical situations.
You can also certify in these CEN specializations:
Pediatric emergency nursing (CPEN)
Critical care ground transport nursing (CTRN)
Most hospitals will hire nurses to the emergency department directly after CEN licensure. They'll then provide nurses with both didactic training and an experienced preceptor as a mentor, which will help these nurses complete the intake process.
How much does an ER nurse make?
ZipRecruiter reports that the average salary for an ER nurse is $93,405. However, the pay range for emergency nurses can vary by as much as $30,000! This implies that there are many opportunities for advancement and raises based on your skill level, work location, and years of experience.
Your education can also make a big impact. Earning a master's degree in nursing (MSN) can move you into a leadership role or help you secure a position in the emergency department of one of our nation's top hospitals. 
What does an ICU nurse do?
As an ICU nurse, you'll provide life-saving care to patients that are extremely sick or fighting for their lives within the intensive care unit. These patients require 24/7 nursing and are often intubated, ventilated, and on several medications, so you'll need to be well versed in all aspects of wellness restoration. 
Essential duties for the job include:
Monitoring and evaluating patient progress.
Identifying changes in patient condition.
Beginning treatment and monitoring doses.
Responding to medical emergencies and alerting doctors.
Delivering ongoing updates to doctors, patients, and patient family members.
Caring for patient needs during recovery, including creating plans of care.
Maintaining patient records and completing transfer paperwork.
ICU nurse education requirements.
To work as an ICU nurse, you must first become an RN by graduating with an ADN or BSN from an accredited nursing program. You'll then get your licensure by passing the NCLEX-RN exam.
Next, you'll need to gain at least two years of nursing experience in a position that specializes in intensive care nursing. And, as with the journey to becoming an ER nurse, you must get an advanced certification specific to the role.
The most popular credential for ICU nurses is the Certification for Adult Critical Care Nurses (CCRN Adult). To be eligible to sit for this exam, you must meet one of two criteria:
Practice as an RN or APRN (advanced practice registered nurse) for 1,750 hours in direct care of acutely or critically ill patients during the past two years. 875 of these hours must be accrued in the year preceding application.
Practice as an RN or APRN for at least five years with a minimum of 2,000 hours in direct care of acutely or critically ill patients. 144 of these hours must be accrued in the year preceding application.
You can also choose to get your CCRN certification with a pediatric or neonatal specialization.
How much does an ICU nurse make?
ZipRecruiter lists the average salary for ICU nurses at $95,000—which is slightly lower than for their ER counterparts. An ICU nurse's pay also varies widely (up to $28,000) based on their years of experience, skills, education, and certifications.
In fact, ICU nurses are often paid higher than other nurses because of their specialized training. The Bureau of Labor Statistics reports that the median average salary for RNs is only $73,300.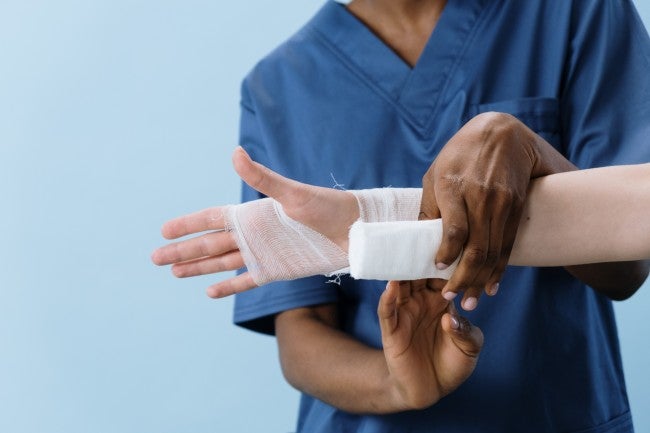 ER and ICU nurse—similarities and differences.
Both ER and ICU nurses are similar in that they tend to patients experiencing urgent, severe, or life-threatening medical conditions. Many of their roles and responsibilities overlap, too. Where you'll find the main difference for these jobs is in their work environment.
While they both provide critical care, the emergency room and the intensive care unit are two very different functioning areas of a hospital: 
The ER—Treats patients with acute medical conditions, such as severe injuries or heart attacks. It's open around the clock for patients in emergency situations that can admit themselves or arrive via ambulance. Emergency room visits are spontaneous and not planned in advance.
The ICU—Provides ongoing treatment to patients with life-threatening medical conditions. Patients can be transferred to the ICU after being stabilized in the ER, or they can have planned ICU stays to recover from invasive surgeries. Patients experiencing severe complications from chronic illnesses may also be admitted to the ICU.
Because the work settings are quite different, the personalities of ER and ICU nurses are unique as well:
ER nurses—Are calm, collected, and highly adaptable during emergencies. They're quick-acting, big-picture thinkers that seek adrenaline and thrive on organized chaos.  
ICU nurses—Are organized and meticulous planners that love the detailed level of care they provide. They seek numerous responsibilities and are exceptional multitaskers. 
Another key divergence is the number of patients these nurses see. Emergency nurses can see up to 10 patients per shift, while ICU nurses may focus on just 2 patients over multiple shifts.
As for variances in the skills that you'll need for success in either job:
ER nursing—Requires the ability to remain calm under pressure: a lot of pressure! You must have boundless energy, be able to think on your feet, and remain calm in a crisis.
ICU nursing—Requires the ability to follow procedures with a sharp eye for details. The stakes are still high, although less urgent. So you must be patient and have keen observation skills to notice subtle changes in patient conditions.
Opportunities for advancement.
Because licensed trauma nurses of all kinds are in high demand, there is great opportunity for advancement regardless of which path you take.
The most surefire way you can increase your patient responsibility and earning power is to get your MSN. In fact, many RNs earn their master's online so they can gain the extra experience and education they need to move ahead—simultaneously.
Ultimately, it's up to you to decide whether you'd enjoy the fast-paced, nonstop action of the ER to the quiet, disciplined care of the ICU. Both roles are incredibly challenging and require a smart, savvy nurse at the top of their game—but that's also why ER and ICU nursing careers are so exceptionally rewarding.