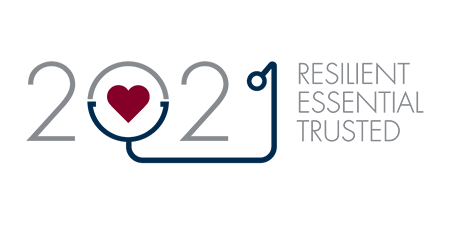 There are a lot of factors that go into making a hospital or doctor's office run smoothly, but one thing is certain: Without nurses, the whole system would fall apart. To honor their tireless service and the immense value they bring to the healthcare industry, May 12th has been designated International Nurses Day to celebrate the nurses around the world who strive to make a difference.
Not only does International Nurses Day aim to honor nurses and their dedication to their work but the event also raises awareness about nursing as a career and the challenges that nurses face in the workforce. Each year focuses on a theme, with previous years' themes including "Mental Health—Nurses in Action" from 1991, "Nurses, Always There for You: United Against Violence" from 2001, and "Nurses: Fighting AIDS Stigma, Working For All" from 2003. For 2021, the theme is "Nurses: A Voice to Lead." 

Why Do We Celebrate International Nurses Day?
Nursing is a profession that makes a major contribution to society, and our own well-being. In addition to managing patient wellness plans, keeping patient records current, and helping with injections and administering drugs, they also support and organize other staffers, as well as mentor junior staff. They're key players in emergency situations and act as a liaison for patients and doctors, assisting both to ensure patients receive the highest possible level of care.
Nurses account for the vast majority of healthcare workers, with 3.8 million registered nurses nationwide—84.5% of which are employed in nursing. According to the U.S. Bureau of Labor and Statistics, 2019 saw  3,096,700 nursing jobs, with an expected growth rate of 7% through to 2029. Nurses can work in a diverse range of roles, including forensic nurse, cruise nurse, and even a legal nurse consultant. Often, after earning their bachelor's degrees in nursing, they can expand their scholastic pursuits to cover leadership and education and advance their careers by earning a master's degree in fields such as nursing informatics and healthcare management.
The History of International Nurses Day
International Nurses Day was started by the International Council of Nurses, which is an organization made up of 130 national nurses associations that represent over 20 million nurses worldwide. Though the council has celebrated International Nurses Day every May 12th since 1965, it wasn't recognized by the government as an official event until 1974. Why did they choose May 12th for the day of celebration? Because it's Florence Nightingale's birthday. As the founder and instigator of modern nursing practices as we know them today, Nightingale remains a powerful figure in the world of nursing.
The Demands of a Nursing Career
Though nursing can be a very rewarding career, it can also be a challenging one. Some of the demands of the job include:
Working long hours in high-stress environments that often deal with life-or-death situations
Contending with intense emotional stress
Maintaining a sense of calm in high-pressure situations
Having to work those long hours on their feet for extended periods of time
Performing a variety of challenging tasks, such as lifting or moving patients, managing emotional situations, and more
Sometimes being subjected to physical violence from patients and families, depending on the situation
Supporting a variety of medical staff across multiple departments
Managing numerous patients at once
Maintaining the finite details of patient records and making sure information is current
For combat nurses, traveling overseas and working in warzones or on naval ships
Dealing with infectious diseases such as COVID-19
But as challenging and as stressful as nursing may be, there's no question that the efforts that nurses extend are greatly appreciated on every level. Nurses are a vital part of both public and private healthcare facilities, offering exceptional care, patience, and understanding to patients who may be stressed or confused about their health issues. Similarly, they offer tremendous support to doctors in a variety of situations, from hands-on help with patients to assisting with caseload management and other organizational duties.
We see the positive effects of nursing in our communities and society as a whole as people learn how to take care of themselves and manage their health with the support of a skilled practitioner. And the more nurses are able to advance their careers, which they often achieve by advancing their education, the more they can care for those who need it the most.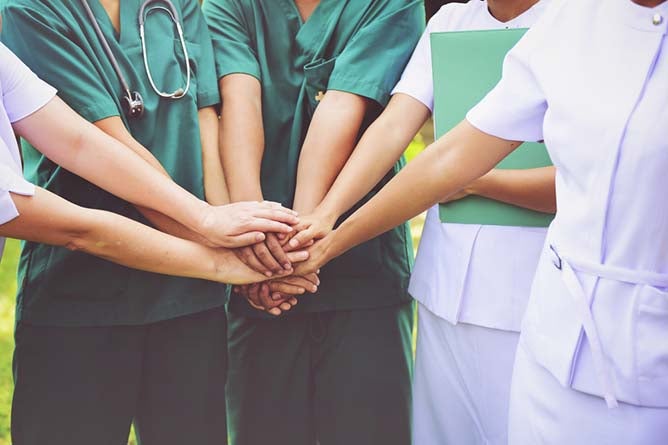 How Can You Celebrate International Nurses Day?
As the name suggests, International Nurses Day is celebrated in a variety of ways all around the world. This year, the celebrations will likely look a bit different due to pandemic restrictions and protocols. But that doesn't mean we can't show nurses our appreciation for all the hard work they do for us. And it doesn't matter if you're in the healthcare industry or not. Whether you're an ER doctor, a patient who now has a new lease on life, or just someone who appreciates what nurses do, you can celebrate them too. How?
Send dinner or snacks to your local care facility
Put together a care package to help when they're making their rounds
Offer a gift card so nurses can get what they need
Send a card or a heartfelt letter to let them know how much their work means to you
Get them a basket of spa treats to help them unwind at the end of a long day
Learn more about the history of nursing and the impact Florence Nightingale made on the industry, transforming it to focus on patient-based care and ushering in a new era for the healthcare industry. But her reach went far beyond the healthcare industry—and you can learn about it thanks to numerous books and online resources that tell her tale.
But even more than that, you can learn more about the nursing industry and the challenges that it currently faces—especially in light of the pandemic. To dig even deeper, you can read accounts from many nurses who have been sharing their stories about working throughout the pandemic in a variety of publications and even on social media platforms such as TikTok. Reading and listening to their stories is a great way to learn about what it's like on the front lines—and to show them your support.

At the very least, you can help advocate causes that positively affect nurses. Some things you can do include:
The more we empower nurses, the more they'll feel supported in doing their job. By offering them our appreciation, strong job prospects, and flexible education options, they can thrive and be their best while they're helping the rest of us get healthy in every way.