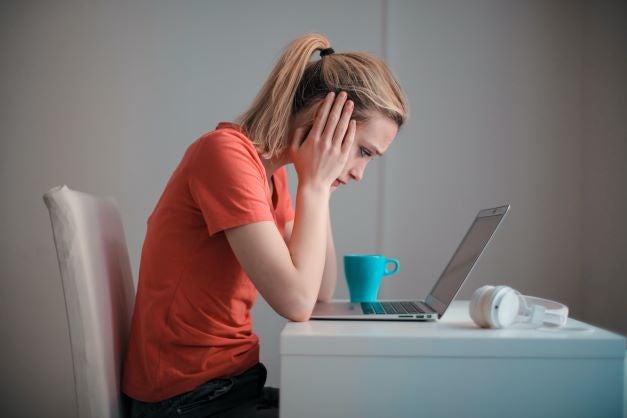 By Jan Jones-Schenk, Executive Dean and Senior VP, WGU College of Health Professions
In the early 2000s, the World Health Organization (WHO) began investigating the impact of social and economic disparities on the long-term health of individuals. Since then, extensive research examining the influence of these Social Determinants of Health (SDOH) has permeated all aspects of global healthcare, from academia to clinical practice to public policy. 
Today, it is accepted that SDOH directly affect an individual's health and access to healthcare. For those of us in higher education, I believe it's reasonable to assume similar factors can and do affect our students' ability to achieve their academic goals. These factors could be labeled "Social Determinants of Learner Health."
Students are certainly feeling the impact of the pandemic with enrollment rates dropping, financial aid applications down, and student mobility becoming a growing concern—causing students to look for more affordable, closer-to-home options. This environment is especially challenging for underrepresented and rural students, and those who are economically challenged.
A one-size solution does not fit all students. Colleges and universities must consider personal environmental factors when exploring ways to support their students. Yes, it takes time to plan and implement a scalable system that identifies individual student challenges, but the effort provides tremendous insights in terms of identifying specific barriers students are facing. The personal connections created between student, faculty member, and administrator may make the difference between a student staying engaged or dropping out.
At WGU, we have put this concept into practice through our Environmental Barriers (EVB) program–an initiative that began in 2017 following Hurricane Harvey and has since been implemented during the pandemic to support our students, especially those in the College of Health Professions (CHP). 
Early in the pandemic we saw our students struggling with balancing the demands of professional, personal, and academic responsibilities. The university activated its EVB process to evaluate how we could best support each of our students who were experiencing similar, but vastly different sets of challenges. We saw it as our moral responsibility to identify meaningful ways to support and encourage our students—many of whom already work as frontline healthcare workers while pursuing their studies—who were facing unprecedented challenges and needed personalized support.
The EVB protocol—"Reach-Assess-Assist"—is a rather simple process in action but is enriched with data analytics across 16 categories like "illness" and "overtime" that allow us to identify trends such as severity of impact, types of barriers/hardships students face, geo-specific hotspots, etc. We can then quickly respond to help students stay on track with their education through emergency financial aid, term extensions, mental health counseling, or other support mechanisms
To help personalize the educational experience, each student at WGU is assigned a mentor to help them navigate the online learning environment. When the pandemic occurred, these mentors served as the EVB Team's personal points of contact with our students to show support and to determine exactly the type of challenges each student was facing and what we could do as an institution to help alleviate some of those challenges.
Since August 2020, nearly 18,000 interviews with CHP students have been conducted. Not surprisingly given the nature of the profession, the top three barriers reported by students among the 16 categories are overtime (43%), essential worker (20%), and student illness (11%). 
This data proved invaluable as we implemented strategies to help mitigate those barriers, while helping to ensure that our students were able to stay engaged with their education. While difficult to quantitatively analyze the impact of this effort, the number of graduates from both the College of Health Professions and WGU in general increased by double digits during the 20 months of the pandemic over a similar period prior to the outbreak. Enrollment increased over the same timeframe and student on-time progress— defined as completing at least 12 competency units every term for undergraduate students—is comparable to pre-COVID levels.
Social and economic disparities impact the quality of our health and our healthcare. These same dynamics also influence access to higher education and our students' abilities to remain enrolled, engaged, and achieving their goals of earning a college degree. Universities must invest the time to dig deeper and analyze the barriers that prevent our students' progress and identify solutions that will positively impact the social determinants affecting learner health.