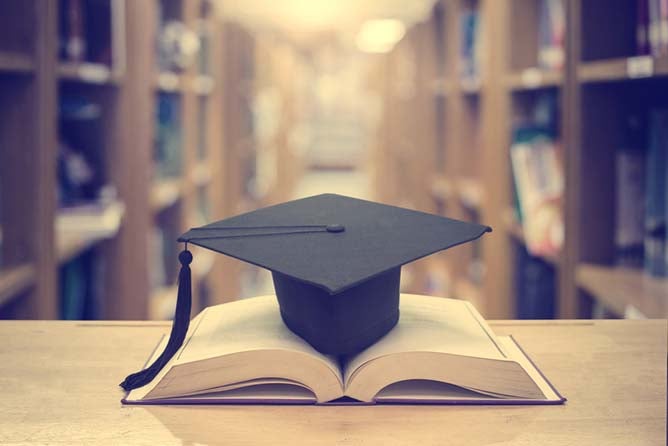 Earning a business degree can unlock many rewarding opportunities, but that begins with making a commitment to complete a degree program.
Once you start your degree program, though, you can leverage it to build a professional network and develop future career possibilities while you're still in school. Here's 5 ways to utilize the benefits of your business degree program before you graduate:
1. Seek out networking opportunities.
A 2016 LinkedIn survey found that 85 percent of people found their jobs through their network of contacts, so it's important to build your network early. While you're completing your business degree, join online and in-person business groups, connect with alumni on LinkedIn, and attend networking events for students. Many professional organizations and networks offer discounted membership rates for students; take advantage of this benefit and attend as many professional conferences as you can. Don't be afraid to put yourself out there and meet and connect with people in your prospective field. It just might land you a future job.
2. Keep your résumé current.
Don't wait until you've hung your diploma on the wall to update your résumé and your LinkedIn account. While you're in school, you're developing specific skills, obtaining certifications, and gaining technical knowledge that could help you land your dream job. Keep your résumé and LinkedIn profile up to date, and share each regularly; it'll keep you active in the professional communities that matter. You might even attract the eye of a company's talent recruiter.
3. Land an internship.
Now that you have an updated résumé and LinkedIn profile, it's time to go after those business internships. Forbes notes that about 60 percent of internships turn into job offers, so landing an internship early could be your ticket to a fulfilling career. Look for opportunities that align with your career goals. By doing so, you'll build valuable job experience and give yourself a leg up over other candidates.
4. Gain valuable work experience by volunteering.
Consider volunteering at a nonprofit or on a nonprofit board. According to TopNonprofits, serving on a nonprofit board can help you network with industry professionals by introducing you to high-level managers and directors. You'll learn the ins and outs of a particular business or issue that you're passionate about. The relationships you build while volunteering might open the door to a rewarding business career.
5. Shadow business professionals.
If there's a certain company that you admire or want to work for, reach out to them and ask if they'd be willing to have you talk to or shadow one of their employees. You could also reach out to professionals directly. Let them know that you admire them or their work, and that you're interested in learning more. Having coffee with an industry pro, or observing them in their workspace, can help you determine if that role might be right for you. You might also gain networking opportunities and job recommendations, too.
Earning a business degree is a huge accomplishment that can help launch the career of your dreams. As you develop your knowledge and skills towards reaching that goal, build networks and other experiences to help you prepare for your career. Keep working hard on your business degree, and continue leveraging the opportunities available to you right now.