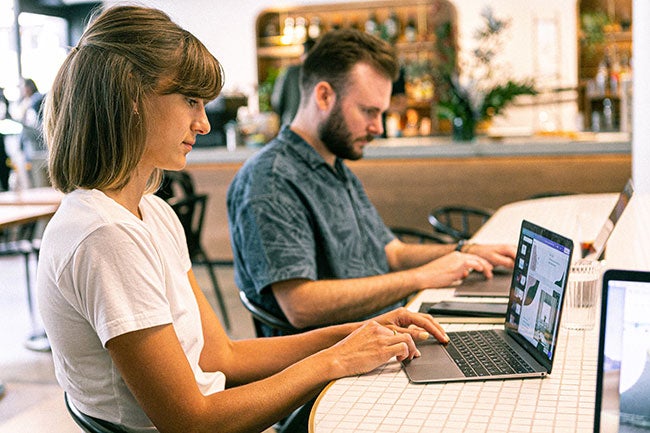 Is a Marketing Degree Worth It?
Stability, job satisfaction, variety, earning potential—if you're interested in launching a career that offers all this and more, completing an online marketing degree program can give you the skills and know-how that today's employers are looking for. You'll learn traditional marketing techniques, email marketing, digital marketing, social media, brand strategy, content, sales, and more that can make you valuable in nearly every industry. In fact, right now there are more than 200,000 open jobs that require marketing skills, according to LinkedIn.
If you're wondering if a marketing degree is the right move, here are five things to consider:
#1 The job outlook is strong.
Marketing students can feel confident about their chances of finding work after graduation. The demand for marketers is growing as more and more businesses need to employ professionals to focus on gaining and maintaining customers. According to the U.S. Bureau of Labor Statistics, employment of marketing managers is expected to grow 10% from now until 2030. Furthermore, about 31,100 openings for advertising, promotions, and marketing managers are projected each year, on average, over the decade.
#2 There are a variety of career paths.
The great thing about a marketing degree is its versatility. It will give you a solid foundation in marketing that can lead to jobs in advertising, sales, and public relations—or give you the skills you need to become a copywriter, marketing manager, public relations specialist, or content marketing specialist.
In addition to the variety of jobs you can pursue as a marketing major, there are also a number of ways to enhance your marketing skills by earning credentials or going back to school to get your master's degree.
#3 The earning potential is high.
Many marketing jobs come with a healthy salary. While the average annual income for an entry-level marketer is $53,120, those who move into marketing management can expect to earn about $142,000, according to Indeed and the BLS. For mid-level marketing specialists, the median annual salary is $65,000. The top five highest paying marketing careers include senior product management director, group product manager, vice president of marketing, product management director, and product marketing director. All of these positions pay six-figure incomes.
#4 You can change it up.

Whether you're looking to climb the career ladder or transition to a new one altogether, a marketing degree can be an excellent way to boost your résumé and build your skill set. You'll learn relevant topics such as social media, SEO, project management, consumer behavior, and more that can be applied to the job you currently have or the one you aspire to. And because marketing intersects with almost every part of a business (finance, sales, customer retention, product development, and strategy), earning a marketing degree can prepare you for a variety of career moves.
#5 It's easy to find your fit.

In the world of marketing, there's room for both creative and analytical types. If you operate more quantitatively and have a knack for numbers, you might enjoy a job as a market analyst, SEO specialist, or media researcher. On the other hand, if you're more the creative type, you can explore roles as a content writer, social media specialist, or a marketing coordinator. Depending on your passions and personality type, you can follow either path to a rewarding marketing career.
Do I Need a Degree to Work in Marketing?
Because of the competitive landscape, most marketing roles require a bachelor's degree. This isn't to say you need a degree in marketing, but having one will give you a better chance of getting your foot in the door.
A degree in marketing covers a wide range of courses that will advance your skills in communication, strategic thinking, branding, content creation, sales, and more. Marketing courses will help you learn about business fundamentals, traditional and digital marketing, strategy, social media, sales management, and problem-solving—all of which can be applied to a variety of industries and marketing-related roles.
On top of that, a degree can dramatically impact your earning potential. In fact, after graduation, WGU marketing students reported earning $10,686 more per year.*
If you're eager to take the first step towards an exciting, in-demand career in marketing, WGU's online Bachelor of Science in Business Administration–Marketing can help you get a jump start. In fact, 70% of WGU marketing students finish their program within 41 months thanks to our competency-based education model that allows you to prove what you know and move through your coursework faster.
Ready to get started? Learn more about our online degree programs today.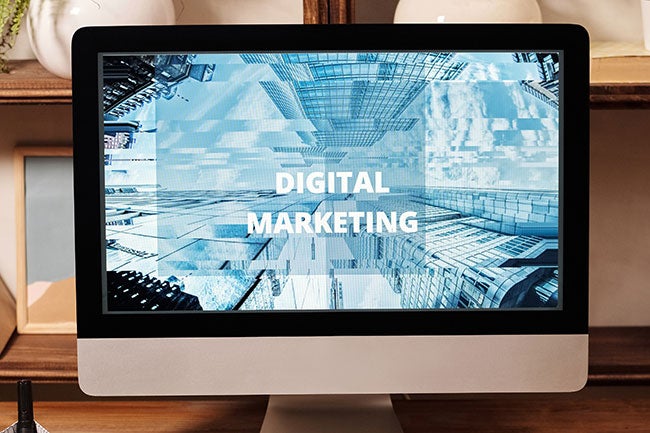 Frequently Asked Questions
Is marketing a good major?
Getting a marketing degree is the way to go if you're serious about a career in marketing, advertising, sales, public relations, or any of the many specialties in marketing. It will give you a more complete understanding of how all areas of marketing work together and how you can utilize them together to sell a product. This can all lead to a versatile, rewarding, in-demand career in marketing.

What can you do with a marketing degree?
Marketing professionals do all kinds of work to help drive customers to their products, and there are many career paths within the marketing field. These can include a focus on many of the areas within digital marketing, including paid advertisements, content marketing, SEO, website development and analysis, social media campaigns, and email marketing. Other areas of marketing can focus on maintaining customer relationships with career paths in sales, business development, account management, and sales management. Marketers can also have career paths in public relations, event planning, sales promotions and advertising, market research, and brand management.
What are careers in marketing?
These are just some of the jobs you'll be prepared for as a marketing professional with a degree:
Marketing Specialist
Brand Manager
Copywriter
Digital Media Director
Director of Internet Marketing
Director of Web Analytics
Event Planner
Market Research Analyst
Media Planner
Promotions Coordinator
Public Relations Representative
Sales Manager
SEO Manager
Social Media Coordinator
Web Marketing Manager