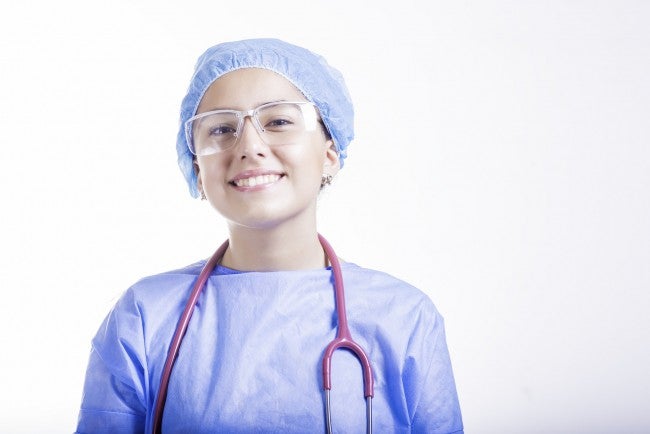 By 2044, more than half of the US population will belong to a minority ethnic group, but according to nurse.com, right now only about 20% of registered nurses (RNs) represent those groups. Researchers agree that this number is simply too low. As the diversity in the United States grows, and as nursing shortages also grow, there is an increasing need for registered nurses from vulnerable groups for jobs in hospitals and clinics. From patient care and trust, to advocacy within their group, incentivizing and educating nurses from vulnerable groups is beneficial for everyone.

The nursing shortage: America needs more nurses.
Experts believe that by 2022, there will be more RN jobs in America than any other profession, and 1.1 million registered nurses will be needed to prevent a job shortage. There is detailed research about the average nursing shortage across the country; as our population gets older and life expectancy increases, the average number of nurses and health care professionals needed to fill these jobs running hospitals and clinics will increase as well.
The simple reality is that America needs more registered nurses, and especially more minority nurses. While only 65% of the country is white, over 80% of nurses are white. This underrepresentation of minorities is also seen in nursing schools, where only about 27% of students are from an ethnic or vulnerable group.
These averages simply aren't high enough to help with the nursing shortage, or to shift the underrepresentation of these groups in the future. The distribution of races in nursing is seeing a positive rise, with nurses under 40 being more diverse than older generations. But this is a slow move in the right direction that needs to be pushed faster to help with shortages and proper distribution.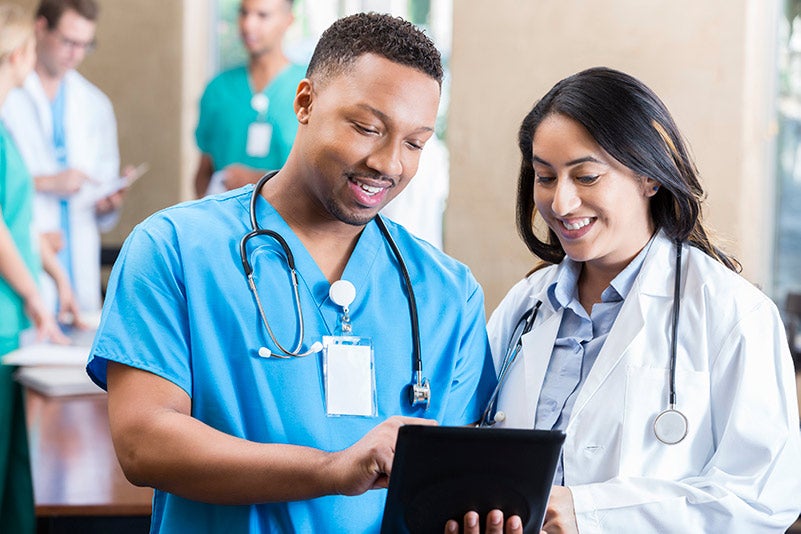 How nurses from minority groups help patients.
Beyond the simple need for enough nurses to prevent shortages, research shows that registered nurses from different, diverse groups are more impactful for diverse patients. A review by the U.S. Department of Health and Human Services found that patients of diverse backgrounds had better outcomes with registered nurses of their own race or ethnicity. The study found the following:
Nurses and other health professionals from racial and ethnic backgrounds are more likely to serve vulnerable populations, improving their access to care and positive outcomes

By providing ethnic minorities with a nurse or doctor from their own racial group, or that speaks their primary language, improves communication, trust, and comfort for patients.

Greater diversity in healthcare increases trust in the entire medical system, encouraging more people to utilize healthcare resources.

And nurses and doctors from minority groups are more likely to take leadership roles in advancing health care policies and programs that are designed specifically to help vulnerable populations and improve their health care options.
Registered nurses from diverse groups also bring unique ideas and perspectives to their job in a hospital or clinic. They are able to bring their background and knowledge to situations which gives them opportunity to bring new ideas to the table. This is crucial for continuing patient care, diagnostics, and wellness. As new ideas and programs are introduced through diverse nursing groups, everyone benefits.
There is also evidence suggesting that when certain ethnic backgrounds have health concerns, registered nurses and healthcare providers from that same ethnic background are better able to care for them. For example, some ethnic backgrounds are associated with a higher risk of developing diabetes and obesity. The belief is that diverse health workers can help improve patient outcomes for these patients. Whether it is by communication, patient trust, or an understanding between patient and provider, the correlation is there.

Incentivizing minorities: registered nurse (RN) income and advancement opportunities.
Research indicates that a great incentive for minority individuals to become an RN is the salary you can earn. Additionally, RNs from backgrounds that are impoverished have the opportunity to earn a good salary in high-paying positions as the nursing shortage continues to weigh on the population. The median salary for nurses is $64,000 a year.
U.S. nursing income levels are also constantly growing as the need for nurses grows. Hospitals and clinics are trying to combat the nursing shortage by increasing salary levels on average, and offering bonus pay in addition to the base salary. Additionally, the hope is that these salary tactics will bring more diversity into health professions and jobs. If you want a job with a good salary, or are currently a nurse and hope to raise your salary or earn a promotion, going to school can help you achieve your goals.
Beyond the average salary and job outlook, minority nurses also have opportunities to act as mentors and nurse educators for future RNs. When programs are in place to have an RN from a diverse group encourage and mentor nursing minority students, the result is increased employment of diverse students. RN mentors can help mentees with issues like juggling nursing school and jobs, prioritizing school while still having family responsibilities, and studying for exams. They can work with nurses entering the field to negotiate salary and schedules. The Colorado Center for Nursing Excellence has seen 100% NCLEX pass rates in nursing students who have mentors from diverse backgrounds.
An RN from a minority may also have great ability to add unique perspectives and take on leadership roles within their organization. As hospitals and clinics work to add more diversity to their leadership teams, new ideas and greater patient advocacy will result. Organizations that have leadership programs in place to help diverse RNs advance in their career see improvement in their patient care and strategies.

Making education affordable for future minority nurses.
Nurses who also have gone to school beyond getting their RN licensure have the potential for a higher salary on average. They are also qualified for specialized jobs inside the nursing field. Many organizations are working to help with nursing college tuition for students. Things like scholarship programs and grants make it possible for more minority nursing students to go to nursing colleges, become an RN or attend an RN-to-BSN program, and enter the workforce. As businesses and individuals contribute to the education of minority nurses, the nursing shortage will decline, and the distribution of diversity in the field will increase.
Some organizations, particularly WGU, make it possible for minority nurses to get the education they need. With the option to move through an online nursing degree faster than traditional school, flexibility with course schedules, lower tuition than most nursing colleges, and access to scholarships and federal aid, all nursing students can reap the benefits of an online nursing program at WGU. An online nursing program means that students have options when it comes to their schedules, and are better able to balance their responsibilities.
With BSN and MSN programs, as well as licensure to become a registered nurse, WGU has extensive options for anyone in the nursing profession. A degree can change compensation for many registered nurses, and will help employers see your value when it comes time for raises and promotions. The average salary of a nurse with a master's degree rises to $87,363 a year. Nurses who obtain a degree can expect a higher salary on average, and beyond their salary, they can also be more prepared and qualified for promotions and specialized jobs within their field.
Learn about WGUs online nursing programs, and determine if an online nursing degree is a good fit for you. You can enroll today and get started on you nursing education, that can turn into a nursing job sooner than you think.