Nursing is an extremely hands-on career. If you dream of going into a rewarding profession where you can spend your days helping others, learning new skills, and being challenged, nursing may be the course for you. Registered nurses (RNs) and nurse practitioners (NPs) dedicate their careers to working with patients, helping them feel safe and comfortable, performing important procedures, and working with doctors to determine and move forward with the right course of treatment.
Whether you are already a registered nurse, or becoming an RN is your first step, an online nursing degree may be the perfect fit. Nursing programs around the country offer online options, though not all of them are equally credible. It's important you find a credible, legitimate program, and there are many ways to ensure you get into a great program, and leave with the skills necessary to be an amazing RN.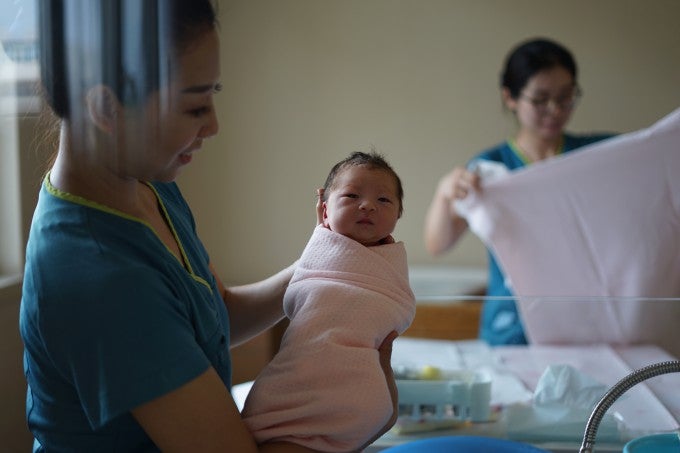 Is an online degree a scam?
Many people have concerns about online degrees because they are worried the degree isn't credible, or worse, is a total scam. While there are places out there that are just trying to make a fast buck, there are so many online universities that are reputable and qualified to teach you how to become a nurse, or advance your nursing career.
Learn about all the ways to tell if a specific online degree is credible.
Online degree program accreditation.
For nurses especially, it's important to pick an online nursing program based on its accreditation. WGU bachelor's and master's online nursing degrees are accredited by the Commission on Collegiate Nursing Education, or CCNE. This organization is nationally recognized as an accreditation agency.
All nursing programs or nursing schools have to demonstrate that their curriculum meets certain standards set by the accrediting body in order to achieve CCNE accreditation. Objectives are set, and students in the program must meet these objectives to be qualified to practice nursing. A nursing program has to demonstrate that its curriculum helps students meet those objectives.
Accrediting bodies also look at the ways a nursing program supports students with things like financial aid, transfer credit, library and faculty, etc. When you're looking for an online nursing degree program, it's important that it is accredited so you know you'll be learning from a good institution.
Learn about Western Governors University accreditation across programs.
Online degree program tuition.
Another way to tell if an online degree program is a good one is by looking at the tuition prices. If they seem extremely high, all the tuition is due up front, or the way to pay seems unique, give the institution a critical look. Generally, most online institutions that are credible should be approved for federal financial aid and offer scholarships.
WGU's online degree programs are approved by the U.S. Department of Education for federal financial aid. At WGU we also work to keep our tuition low, and it's charged in six-month intervals. Any online degree program that has tuition information that seems suspicious probably is.
How do employers view an online nursing degree?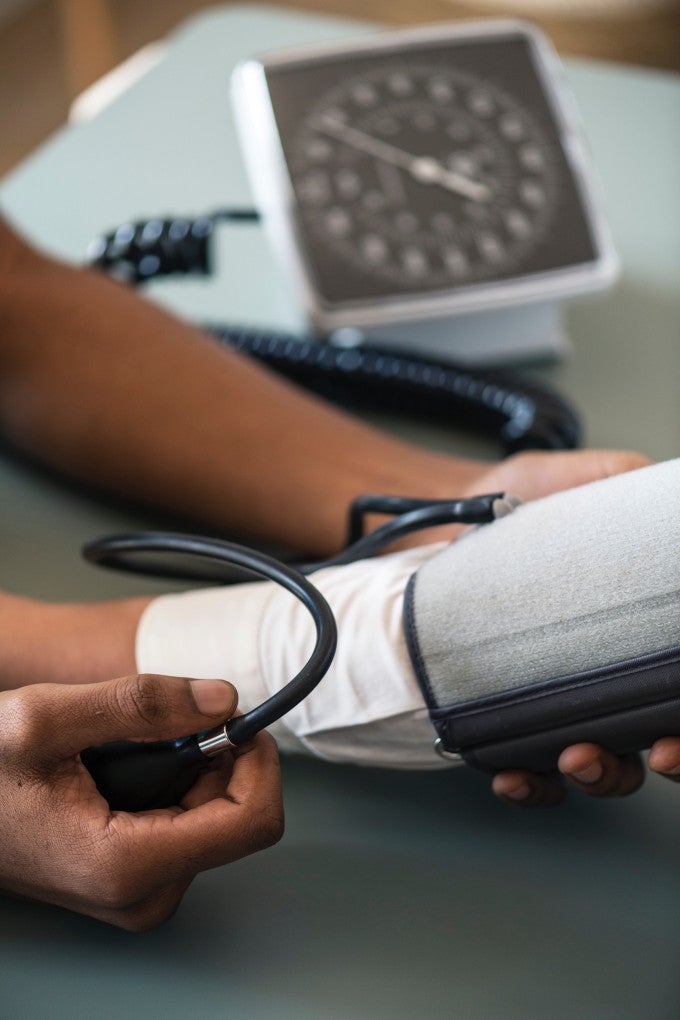 A concern of many nursing students who are considering an online nursing program is that their employer won't view this as a credible degree. As online degree programs become more popular, employers are less likely to take issue with hiring someone with an online degree. In fact, some experts say over 75% of employers won't bat an eye when they learn a candidate has an online degree. And 78% of WGU graduates are employed in a job, in their field, after they graduate. What's important to most employers is what you learned at an online institution. There are a few things you can do when choosing an online nursing degree program to ensure that it will not be an issue for potential employers.

Nursing school accreditation.
Accreditation is a huge contributor to an employer recognizing that your online nursing degree is reputable. If there's no accreditation for the online university you attended, employers are less likely to give it credibility and believe that you've been trained to be a good nurse.

There are many types of accrediting bodies, so it's important to make sure your school is accredited by a nationally recognized, valued accreditation program.  Programs like CCNE, through which WGU is accredited, not only help make your online degree program credible and reputable for employers, but also ensure you're getting a high-quality education.

Online nursing degree program coursework.
Employers may not be concerned about an online degree, but they will care about what your course work looked like. They'll want to know you had the critical basics of anatomy and physiology, and had more specific training in care for different kinds of patients, ethics, and the professionalism of nursing. To get a job as a nurse you'll need licensure, and some online degree programs, including WGU, have options in certain states to give you the ability to become a registered nurse as you earn your degree.
If you're already an RN, many online nursing degree programs focus on the bachelor's or master's degree aspect, which gives nursing students theoretical depth and additional training for specific nursing careers. Just having a degree gives many registered nurses better access to  promotions, raises, and leadership opportunities. Employers view the dedication and motivation to earn a degree as a very positive quality in nursing candidates. The coursework that you've taken on will also help them feel confident in your abilities.
Online university NCLEX pass rates.
When you want to become a nurse, you must pass the National Council Licensure Examination (NCLEX) exam to qualify for licensure. The institution where you decide to get your RN, whether through a BSN or simply a licensure program, will have pass rates that show how often their students are able to pass the NCLEX and become registered nurses. This statistic is important; it helps you understand how often students from any institution are able to walk into a national exam, and pass. The exam differs across states, but within a state the exam is the same. The question is, how well did your program prepare you for this national exam, and for becoming a nurse?
These NCLEX pass rates are critical as you make a choice regarding which nursing program is right for you. Walking in feeling confident that your program has prepared you for success makes the NCLEX test less intimidating.
At WGU, there are only five states where you can pursue your RN licensure through our online programs. This is simply because becoming an RN requires clinical work, and WGU has connections within those five states for that clinical work. The rest of WGU's nursing programs are for current RNs wanting to pursue a bachelor's or master's degree.
At WGU, the overall NCLEX pass rate for the 2019 NCLEX year is 96.7%. This is above the national average for NCLEX pass rates, and means that students in the WGU RN program are likely to pass their NCLEX test and move forward with their licensure. This should give great confidence to students considering an online degree program, as most students do extremely well on their licensing tests when coming from an online nursing program like WGU.
Online degree programs demonstrate ability to have motivation and self-control.
For many employers, a candidate who has an online degree can be a great demonstration of their motivation and abilities. WGU's online nursing programs often require a fair amount of independent work from nursing students, with faculty support and coaching when needed, but without constant close moderation by professors or deadlines.
Nursing candidates can explain to their potential employers the work and motivation it takes to obtain their degree. Employers are often impressed with the skills that online students demonstrate in order to do well in their program. For many candidates, an online degree can set them apart as being technically advanced and driven to succeed, without being micromanaged.
Now that you know your employer will find your online degree credible, you may be wondering what the specific benefits are for you. It's important to consider the differences between an online and traditional nursing degree program before making a decision. For many nursing students, an online degree offers a wide variety of things that make it an ideal choice.

Online nursing degree offers flexibility.
Online nursing programs offer flexibility that traditional colleges simply can't. Whether you're already a registered nurse and wanting to move on and get your degree, or if you are just starting on the path to nursing, the flexibility an online degree program offers is valuable.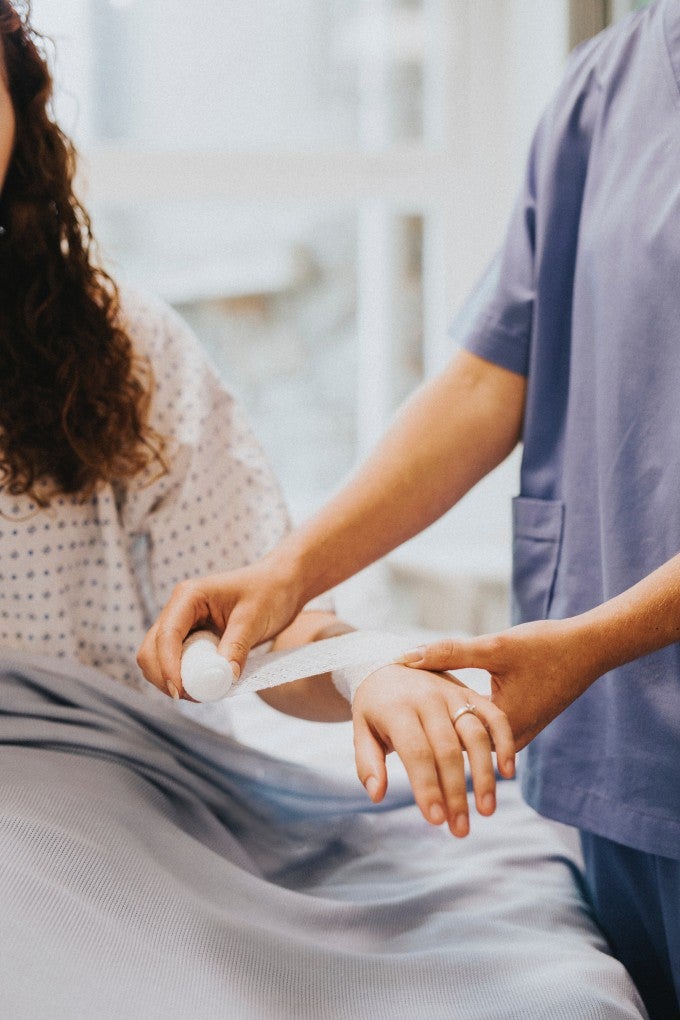 Current nurses have demanding schedules, and an online degree program gives them the ability to do schoolwork on their schedule. Between work, spouses, children, and home tasks, online nursing school allows you to move forward in your education without sacrificing the rest of your life.

Online nursing programs let you learn on your schedule.
Beyond doing your coursework when you want, you can also go as quickly as you'd like. At WGU, for all but our prelicensure programs, you're able to use exclusively competency-based education for your online nursing degree. This means that you can move through areas where you have experience or easily understand quickly, and spend your time focused on the areas that are more challenging. You complete assessments to demonstrate your knowledge in an area and move on to the next.
Because of this learning model, nursing students can really make the best use of their experience and don't ever have to feel that they are wasting time on a topic that they already know well. It also gives them opportunity to self-evaluate where they need most work. Prelicensure students still have some flexibility for coursework, but do have clinical and lab studies that require specific times.
Online programs are ideal for nursing students not living near campus.
If you want to get your RN licensure from WGU, you will need to live in one of the geographic areas where the program is offered and have access to a WGU-partnered facility where you can do clinical work. But other than that, the online nursing program means you can live almost anywhere in the country and still have access to great learning.
WGU nursing programs require in-field experience to give you proper training, but all of these programs have connections to many facilities to give you flexibility and opportunities near you. This opens doors for all kinds of nursing students who can then go on to do great work in their own communities. Maybe you live close to a college campus, but don't have the time to dedicate to commuting and sitting in class. With an online nursing degree, you don't have to worry about that.
Online nursing programs develop your technology skills.
To succeed in an online nursing program, you'll need some tech skills to navigate the online learning system. But luckily, you'll be able to hone these skills as you get involved with your online program. From tutorials to IT help, you'll be able to navigate your online system, and learn in the process. You'll leave your online nursing program with a degree and expanded nursing skills, as well as some tech skills that are crucial in our world today. This will help you feel confident as you take a job and need to learn a hospital or clinics software or charting system. Because of your experience learning tech for your education program, you'll be better prepared to tackle software facing you at your job.

Where should I go to nursing school?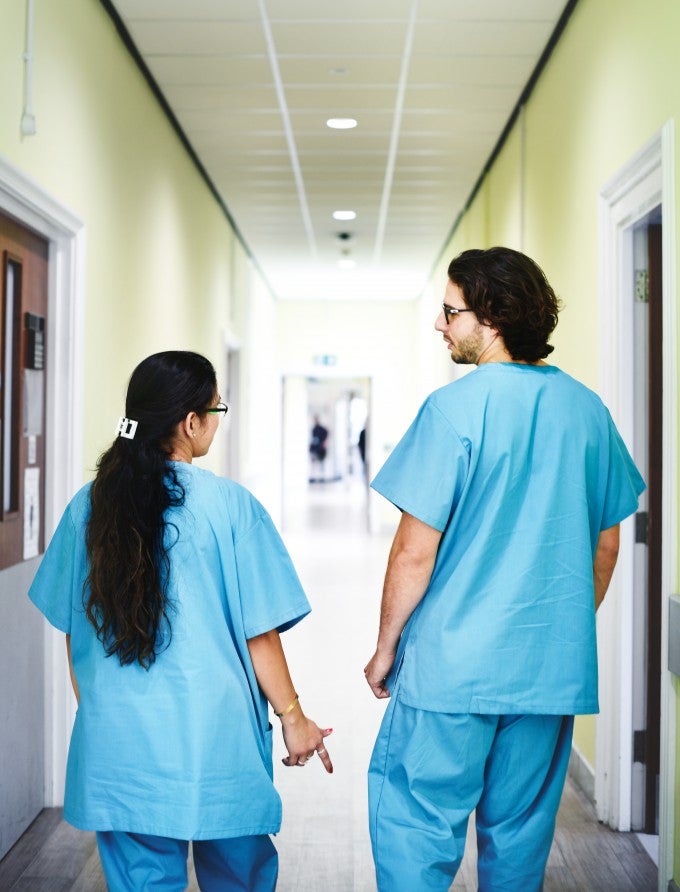 So you've decided that an online nursing program may be a great fit for you. The biggest question now is: Where should you get your degree? We think WGU is a great choice for many nursing students, but there are a variety of factors to consider as you look into online nursing programs.

What degrees are offered at an online school?
Each online nursing program will have different degree offerings for their students. Some will have bachelor's of nursing, others will have master's and bachelor's degrees, and some will have more specific nursing offerings. 

For example, at WGU we offer an RN licensure and bachelor's degree combined for students in certain geographic areas, and a bachelor's in nursing for those already licensed. Additionally we offer six master's of nursing degrees in specific fields like nursing informatics, nurse education, and leadership. All of these degrees can help you further your career in nursing and get the specific training to meet your goals. Whether you want a promotion, a raise, or to move into a more specific nursing career path, these degrees can help you.

What clinical offerings does your nursing program have?
If you are needing to get your nurse licensure, the online nursing program offerings may be a little bit different. When you need to get your RN license, there are more in-person requirements including clinicals. It's important when you're researching online degree programs that you make sure there are clinicals offered that will ensure you can succeed in passing your licensing tests.
At WGU, our program for students who need to get a nursing license is different from our other online programs. We only offer this program in certain states where we have clinicals available. Students in these states have the opportunity to do clinical and community rotations at some of the best hospitals in their area, and can work with the WGU scheduling team to obtain their schedules. Because nursing is so hands-on, it's crucial to get this clinical work to help you become registered.

Who will be there to help me with my online nursing program?
Before choosing an online nursing program, know that online doesn't have to mean you're alone. There should always be mentors, counselors, faculty, and peers that you can work with to help you earn your degree. At WGU each student has a Program Mentor, and each course has a faculty instructor who is always there if a nursing student needs support or help. These relationships with field-experienced faculty and staff can help nursing students gain insight into their careers and go through their education with the help they need to do well.
WGU also offers ways to connect with classmates through cohorts and program discussions, which help students create a network and have social interactions that help them through their program. Online nursing programs don't at all mean that you are going through this process alone!

Some people might think that because nursing is so hands-on, an online degree program wouldn't be viewed favorably by employers or really help you get the skills you need to succeed. But that's just not true! Accredited online degree programs can be a perfect fit for nursing students, and can even provide many benefits that a traditional nursing program can't.
If you think that nursing sounds like the right path for you, the first step is to become a registered nurse. For many people, getting their RN and getting a degree at the same time is a great option. The RN program at WGU has in-facility clinical experience to give students who want to become nurses the proper experience. This, combined with general courses taken online, ensures that our nursing students have great training.
You may also already be a registered nurse, but dream of furthering your education to move up the ranks, get a new job, help your hospital achieve magnet status, or receive a raise. A bachelor's or master's degree in nursing can help you achieve these goals. New skills and more specific nursing education courses can help you get on your dream career path. Maybe you want to be a clinical nurse specialist, or work in collegiate nursing education. The best way to move forward with these goals is to first obtain a bachelor's or master's degree that proves you're prepared to take on a new career direction.