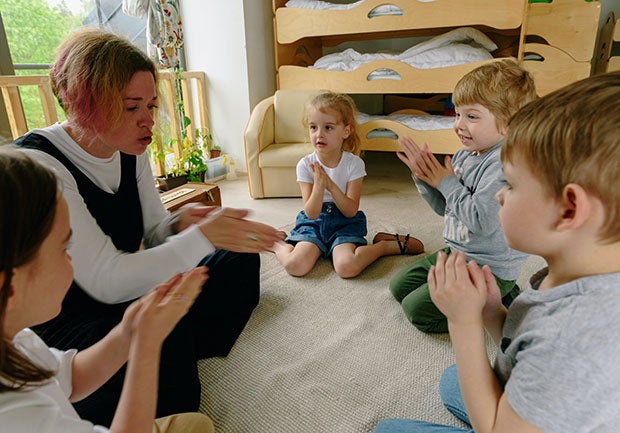 Teachers do more than teach—you know as well as anyone. You're responsible for sculpting the minds of students, keeping them safe, and inspiring them to learn, which is why many teachers, like you, seek non-education training as professional development to be truly well-rounded in their offerings to students. 
The reasons don't stop there, though. Different states and school districts require different teacher training in addition to pedagogy in order to be qualified to teach and keep students safe. Also, the more training you have, the more competitive you are as a job candidate. No matter where you are in your teaching career, it's never too early (or late) to build professional development in your journey and become an even better education professional. This article will explore different ways teachers can advance their training to better support students and open more professional opportunities for themselves.
Some schools and states require teachers to engage in CPR training on top of their education degree or licensure. But even if your state or school doesn't require a CPR certification, it's a good idea to consider adding this training to your arsenal as part of a professional development plan in order to help your résumé stand out and better keep students safe. Unfortunately, medical emergencies happen everywhere, including private and public schools and universities, which is why a teacher having this training can equate to saving lives.
Some basic first-aid procedures include CPR, the Heimlich maneuver, and identifying and caring for minor injuries, including cuts, burns, sprains, and broken bones. While many of these conditions will eventually require doctor intervention, if you have basic first aid training, you're equipped to make the student calmer and more comfortable on site and, more importantly, prevent any conditions from worsening before the student can get advanced care. In addition to the care you can provide for your students, this résumé-builder will automatically score you some brownie points with school leaders at hiring schools.
Gone are the days of overhead projectors being the most high-tech device in the classroom. Now schools are using more advanced educational technology during lessons. One of the last things you want is a technical difficulty interrupting class and throwing the curriculum off cadence. That's why basic IT training can equip you with technological literacy to keep your lessons on track.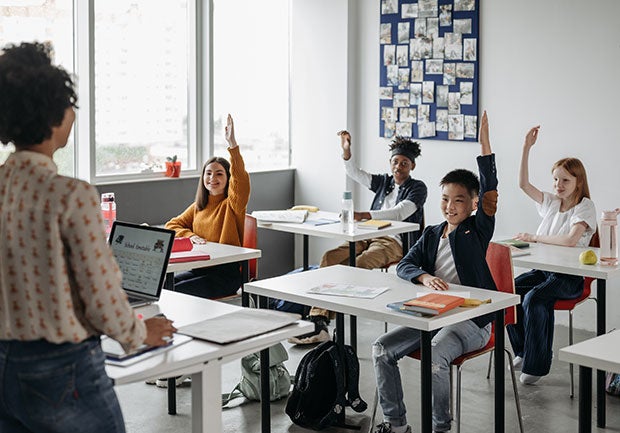 EdTech refers to the use of technology (software and hardware) to facilitate student learning. In the 21st century, remote learning is on the rise—and so is the demand for teachers who can accommodate different learners with technology. Getting an EdTech certification allows you to broaden your teaching strategies to include identifying new ways to innovate learning, auditing technological landscapes in schools, advocating for adding technologies in academic settings, troubleshooting device and program issues, and collaborating with school representatives and IT team members. 
Breakdowns in communication are a major source of issues among students. Teachers with conflict management training are equipped to help students communicate more effectively and potentially avoid escalating a volatile situation. This type of professional learning empowers teachers to improve their interpersonal skills and take on a leadership role in their careers. Learning institutions also benefit hugely by employing teachers who help students see different perspectives, facilitate relationship-building and communication between students, and keep classrooms focused and on-task.
How to Get Extracurricular Training Paid For
The gravity of the educator wage-gap is heavy, which is why (in states where training is required) many schools will reimburse their teachers for earning supplementary competencies and certifications. If certain certifications are not required in your state, there are still ways to get classes paid for partially or in full. For example, there are countless grants teachers can apply for to pay for training. Teachers can also take advantage of discount pricing which is often available at local colleges.