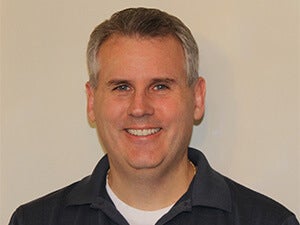 Jack Von Duhn has decades of experience in information technology but realized if he wanted to reach his career goal of being named a chief information officer, he would need a college degree. 
So he turned to WGU Ohio, an accredited, nonprofit online university. 
"I am trying to further myself in my career," said Von Duhn, 52, who is currently a senior application architect at PNC Bank. "Having an associate degree would not cut it."
He chose WGU after investigating online programs because of its reputation and its competency-based curriculum, which allows students to demonstrate what they are learning and progress through programs at their own pace. 

Van Duhn, of Broadview Heights, completed a bachelor's degree in software development in seven months. He said he completed many of the classes quickly due to his decades-long career. His success led him to enroll in WGU's master's degree program in IT management in June. 

"It has been easier than I thought," he said of going back to school and finding the time to take classes. He had not taken college courses since receiving his associate degree from Cuyahoga Community College in 1993.  "My family is very supportive and encouraging." 

One of his children graduated from the University of Akron and another is enrolled at UA. 

"My kids ask how I'm doing in class and get excited when I pass a test," he said.

While the master's degree program has been more challenging, he hopes to complete it by the end of the year. 

His managers at PNC have supported him, and the company is providing tuition assistance. WGU tuition is a flat rate for each six-month term, so students can take as many courses as they can complete in that time.

Van Dohn said he has enjoyed his experience at WGU.

"I like the fact that I can take my classes at home on my laptop or tablet—even sitting on the back porch," he said.