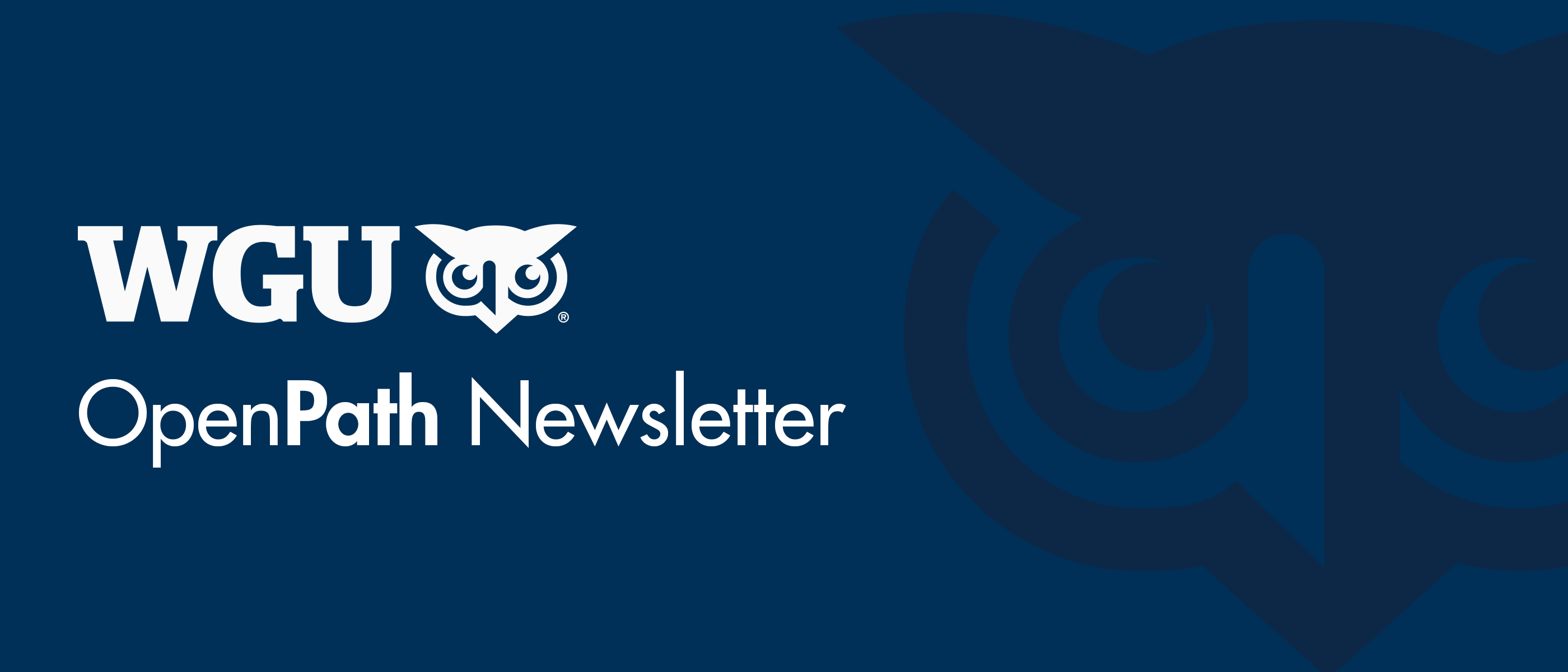 Removing Barriers to Education for All Learners
Welcome to this edition of OpenPath. This month, WGU Labs studies how high-quality education made available to those in prison can benefit everyone; Stacey Ludwig Johnson shows why competency-based education is critical to the future of education; and President Scott Pulsipher writes that higher education needs new and innovative models to serve today's students.  

If you know others who'd welcome insights on these topics, please invite them to subscribe. If you have feedback on this newsletter, feel free to contact us.
Jennifer Powell 
B.S. Nursing (2019) 
MSN, Leadership and Management (2022) 
Depew, New York
When Jennifer Powell worked at a hospital system in western New York, she was inundated with COVID-19 cases. Her hospital shut down all elective and outpatient services, including the ER. Jennifer, along with her colleagues, trained for specialized ICU positions to help the state manage the pandemic. She was the first night-shift nurse who volunteered to learn CRRT and dialysis, which meant that she would care for the sickest patients, a role she willingly took on because of her community's need. Jennifer and colleagues worked 12-hour shifts in full personal protective equipment for more than a year. She knew that her team was struggling with the heavy workload, so she helped moderate a nightly virtual support group for healthcare professionals.