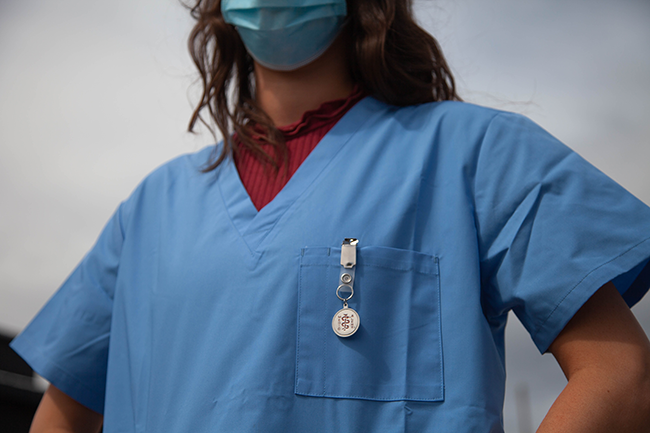 How Much Does Nursing School Cost?
There are many factors that determine how much nursing school can cost you. It can depend on the kind of school you're attending, the degree program you want to enroll in, and how much education you already have. If you choose to go to a community college or online university, the cost of your schooling will be much lower than if you go to a private university. Plus, the cost of earning your bachelor's degree in nursing (BSN) may be lower if you already have an associates degree in nursing (ADN) or if you're a Registered Nurse (RN).
While much of the cost depends on your background and the path of your educational pursuit, shorter nursing programs can save you thousands of dollars in tuition costs, because longer grad school nursing programs can cost up to $100,000. An Associate Degree in Nursing generally costs somewhere between $10,000 to $40,000 and can take anywhere from 18 months to several years to complete. Meanwhile, a bachelor's degree such as a Bachelor of Science in Nursing (or BSN) can cost around $72,000 for a public university and more than $100,000 for a private institution. And if you want your Master of Science in Nursing, you'll most likely be paying an average of $48,000 at a public school and it could cost you over $100,000 at a private school.

There are additional expenses associated with pursuing your nursing degree, such as fees added to tuition, books, uniforms, transportation to and from clinics, childcare (if applicable), and even loss of income if you're unable to continue working while earning your degree. 

Is Online Nursing Affordable?
For many, online nursing school may be a more affordable option. Pursuing your degree program through a reputable online university like WGU is cost effective and flexible, allowing you to learn at your own pace. That means you can accelerate your classes and earn your degree faster if you would like. And because WGU charges a fixed tuition rate each semester, graduating faster will save you money. Additionally, some of the fees associated with nursing degree programs don't apply to online schools. For example, many of the extras you'd pay for in a traditional school setting like book fees, facilities, and room and board don't exist at online schools like WGU.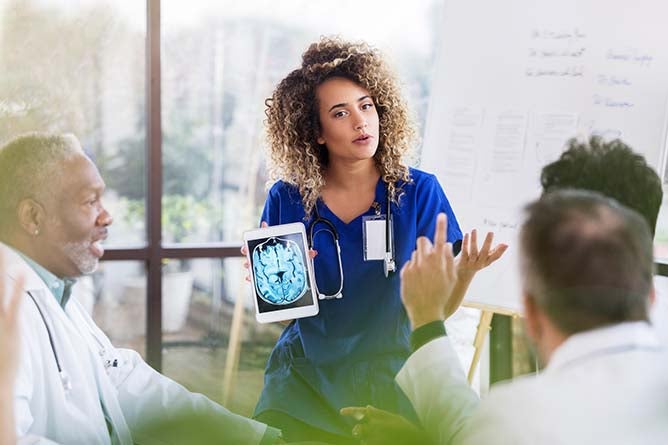 How Can I Pay for Nursing School?
There are numerous options available for students who need assistance to pay for nursing school. Some avenues worth exploring include:
Start With FAFSA

Because FAFSA determines your eligibility for federal student aid, it's a great place to start your search for financial assistance. You'll need to fill it out whether you plan to use it or not, as it will help determine if you qualify for financial aid. After filling out this information you will receive a Student Aid Report (SAR) which will provide you with information about your eligibility for financial aid.
Nursing Scholarships

Another option is to apply for a scholarship. While many schools or government programs offer scholarships, you can explore other scholarship options via third parties. For example, almost every state has an academic scholarship program for its residents, while local businesses and organizations often sponsor scholarships for undergraduates and graduates. Websites like Scholarships.com, Fastweb, and CollegeNET let you tailor your search by interest or location and give updated information about what awards are available. Your employer may offer some options, as might your family's employers. Churches and religious organizations may have some scholarship opportunities, too.
Of course, your school of choice may have options, including scholarships that are specific to nursing degree programs and general scholarships based on academic achievement. Scholarships are usually granted based on academic record, financial need, readiness for online study, and current competency, but each scholarship has its own defined guidelines for application. Make sure you follow them carefully before submitting.

Nursing Grants

Depending on your financial need, a grant may be a good option. You can use grant money to pay for uniforms, childcare (if needed), books and housing, and your tuition. And the best news of all? In most cases, it's not expected for you to pay back your grant—though there may be some stipulations before being awarded grant money, such as having to complete your program within a certain time frame.
This is where filling out your FAFSA comes in handy because the results will let you know if you're eligible for any grants, such as the Federal Pell Grant (available to undergrads only). Your school of choice may have a grant program, and local organizations—both private and public—can also offer grants. Your school may have some recommendations for grant programs you may be eligible for.

Student Loans

There are numerous student loan programs available to nursing students, such as:
Direct subsidized: To qualify for this loan, which comes from the U.S. Department of Education, you'll have to demonstrate financial need and meet certain income requirements. But as a bonus, the government pays the interest rate on your loan while you're in school.
Direct unsubsidized: Offered by the federal government, this loan doesn't require certain income standards to qualify—but you'll be expected to handle the interest while you're in school.
Perkins: This loan is for low-income students, and while it's a federal loan, it's offered through your school. Filling out the FAFSA is the best way to determine your eligibility for this loan and secure it for yourself.
Plus: This loan is specifically for graduate or professional students, or parents of dependent undergrads. You'll have to meet certain income qualifications to be considered eligible.
Private student loans: If you have solid credit (or someone willing to cosign for you), you can also apply for a private student loan through a bank, select schools, or even a credit union. The interest rates tend to be higher, and you'll have to start paying it back while you're still in school. It's not the best option—especially because you could wind up paying twice what you were loaned—but it's still an option.
Federal student loans: These loans tend to charge lower interest and don't have to be paid back while you're in school—and if you have trouble paying them back after completing your education, you may be able to get assistance. Also, you can apply for these loans even if you have bad credit—or no credit history at all.
Can Nurses Get Student Loan Forgiveness?
Getting student loan forgiveness is possible, but it depends on the program. Some of the loan forgiveness programs available to nurses include:
Public Service Loan Forgiveness Program: To get 100% tax-free student loan forgiveness, you'll need to make 120 payments on your federal student loans while working at least 30 hours per week within the public sector.
Federal Perkins Loan Cancellation: You may be able to get up to 100% tax-free discharge of your Perkins Loan, but you'll need to be working full time as a nurse. If you qualify, your loan will be forgiven incrementally over a five-year period.
Nurse Corps Loan Repayment Program: In exchange for service at a critical shortage facility, you may get up to 60% loan forgiveness from the NCLRP; however, you'll need to commit to a minimum of two years of employment. The good news? You can get an additional 25% off your loan for a third year of service.
Nurse Faculty Loan Repayment: By working full time as nurse faculty after graduation, the NFLP can authorize cancelation of up to 85% of any loan, including interest.
National Health Service Corps Loan Repayment: Established by the HRSA, the National Health Service Corps (aka the NHSC, which is connected to the HRSA Nurse Corps and provides the Nurse Corps Loan Repayment Program) helps to "build healthy communities by supporting qualified healthcare providers dedicated to working in areas of the United States with limited access to care." This program will repay part of your student loans in return for you working at a critical shortage facility (CSF) within an underserved community. They have four loan repayment programs; read more about them here.
State loan repayment: In addition to national student loan forgiveness and repayment plans, many states have their own similar programs—but the requirements, eligibility, and work commitments can vary from state to state. Check with your local agency to learn more.
Can Nurses Get Tuition Reimbursement?
Nursing tuition reimbursement is another option you may want to look into. Select employers, including larger medical centers, hospitals, and other similar facilities, have programs that will reimburse nurses for their education programs. Some will pay for nurses to continue their education or reimburse them for the education they've undertaken to get their current job. But there are often rules and guidelines that you'll have to follow, such as remaining employed with the reimbursing facility for a certain amount of time.