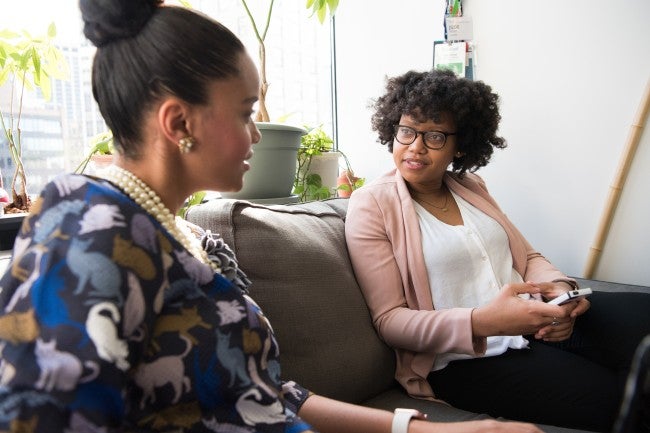 Psychiatrists and psychiatric-mental health nurse practitioners (PMHNPs) are two important roles in the healthcare community. Both of these professionals have to meet certain educational requirements, training, and certifications in order to practice legally. Both of these roles are crucial to healthcare and helping patients improve their mental health.
What is a psychiatric nurse practitioner?
Psychiatric nurse practitioners take on a wide variety of responsibilities in the healthcare field. While psychiatric nurses are not medical doctors, they share many of the responsibilities with psychiatrists in diagnosing and designing treatment plans for patients. Psychiatric nurse practitioners are vital to the medical establishment as additional experts to help with mental health.
Training and credentials. The first step to becoming a psychiatric nurse practitioner is to get a nursing bachelor's degree, and become a registered nurse (RN). Most nursing programs will prepare you to take the RN licensure exam, or can help already registered nurses earn that specific nursing credential. Nurse practitioner hopefuls must then pursue a nursing master's degree or PhD with a specialty in psychiatric mental health care. The final step is to get certified as a PMHNP. The Psychiatric-Mental Health Nurse Practitioner (PMHNP) credential requires an exam, advanced practice registered nurse license and a certificate in their chosen speciality, and 2,000 continuing education clinical hours. Your PMHNP certification is valid for 5 years.

Duties. Psychiatric-mental health nurse practitioners take on lots of responsibilities in medical and psychiatric diagnosing. Nurse practitioners conduct physical and mental health assessments, psychotherapy, design treatment plans, prescribe psychopharmaceuticals and other medicines, offer counseling, work with other healthcare professionals, and educate patients and communities on mental health and well-being. The exact duties of a PMHNP will vary based on the specialty, individual patients, and locations. 
Psychiatric nurses treat a wide variety of patients, including those who suffer from mental illness or issues including:
Anxiety

Panic attacks

Depression

Bipolar disorder

ADHD

Substance abuse

Schizophrenia

Trauma

PTSD

Postpartum depression

And other mental illness
PMHNPs are valuable members of the healthcare industry. Psychiatric nurses help patients suffering from all kinds of mental health and medical issues.
Job outlook. The Bureau of Labor Statistics shows that employment for nurse practitioners and nursing overall will grow 26% by 2026—much faster than the national average of 5% for job growth. Healthcare and nursing is an industry that always has a need for more professionals, and with mental illness being an increasingly high medical concern, more nurse practitioners are needed than ever before you meet demand. Job satisfaction for this profession is high, though the career is demanding and may have unique hours and heavy responsibilities. 
Salary. The average annual salary for nurse practitioners is $113,000, with the lowest 10% earning $80,000 per year and the highest 10% earning more than $182,000 per year. The location where professionals work, the years of experience that they have, and the type of patients they work with all have a direct impact on salary levels.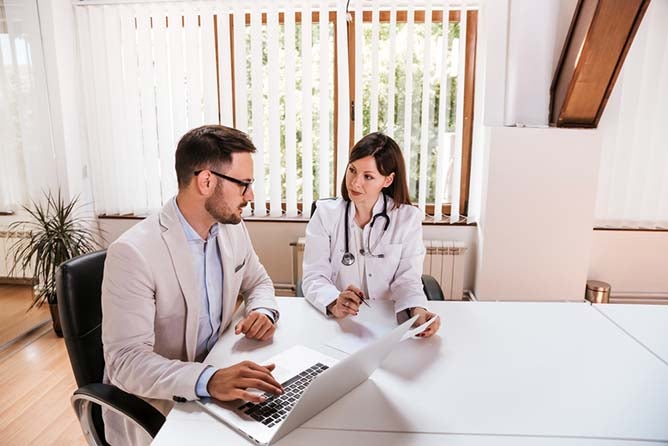 Psychiatrists are medical doctors (MDs or DOs) that evaluate, diagnose, and treat patients with mental disorders. Psychiatry is different from what psychiatric nurse practitioners and therapists and psychologists do because to the status as medical doctors, though many of their job responsibilities are similar.
Training and credentials. Psychiatrists begin their education with a bachelor's degree in a health care field. A pre-med degree that will help students be prepared for medical school is usually ideal for those who hope to become psychiatrists. After graduating with a bachelor's degree, students will need to become either a medical doctor (MD) or a doctor of osteopathy (DO) by attending medical school. Students then will need to complete a residency program focused on psychiatry. Medical students need to get licensed and board-certified in psychiatry before they can practice, and board certification in psychiatry means ongoing education requirements to continue practicing in many states.
Duties. Psychiatrists work with patients who suffer from mental, emotional, and behavioral disorders. They perform psychiatric evaluations, develop treatment plans, prescribe medicine, and continue to work with patients to adjust treatments and continue to help. Psychiatrists can work in all kinds of settings like hospitals, clinics, nursing homes, and other health care settings.
Psychiatrists can work in all kinds of subspecialties including:
Substance abuse

General psychiatry

Mental illness help with issues like bipolar disorder and schizophrenia

Geriatric psychiatry

Child and young adult psychiatry

Psychiatry that works between departments like the ER 

Forensic psychiatry

Learning disorders

Psychotherapy
Psychiatrists work to help patients through all kinds of mental and emotional issues, and are a vital element of the healthcare field.
Job outlook. The job outlook for psychiatry is great, with an expected 16% job growth in the next few years. Mental health is an increasingly important and concerning epidemic facing the United States. Mental health disorders are becoming some of the largest health risks, so psychiatrists are needed to help patients and continue to research how to overcome these diseases. Job satisfaction is generally high, though there are many difficult and emotional elements that can take a toll on professionals.  
Salary. Psychiatrists earn an average annual salary of $216,000. Medical doctors or doctors of osteopathy generally have high salaries due to the extensive schooling requirements to become one. The location where a psychiatrist works and their subspecialty will directly impact their salary. 
If psychiatry and mental health is a field that you're passionate about, there are other options for careers that you could choose from including:
Marriage and family therapist. This profession requires a master's degree and is centered around offering counseling and insight to couples and families experiencing issues.

Human resource professional. Human resource professionals deal with helping employees get through difficult or traumatic times at the office, help resolve conflict, and are focused on helping others.

School counselors. School counselors often help students deal with traumatic situations or mental health issues. They administer psychiatric evaluations, offer therapy and counseling, and more to students at their school.

Psychiatric clinicians. Psychiatric clinicians administer psychiatric examinations and evaluations and help aid psychiatrists in different aspects of their daily work.
If you have a passion for mental health and want to help others, these kinds of career paths could be ideal for you. Get started on the path to a career that you're passionate about today.