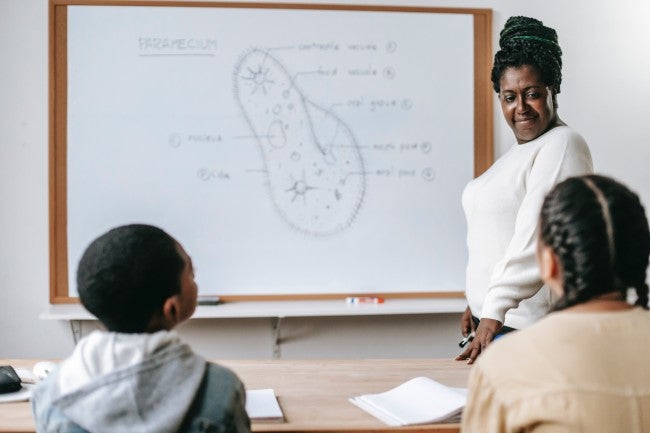 Public health nurses (PHNs) play a critical role in healthcare because their work is focused on entire populations instead of one patient at a time. Rather than waiting for patients to come to the hospital with an illness, PHNs actually go into communities to help people improve their health and prevent disease. During infectious disease emergencies such as the COVID-19 pandemic, PHNs are seen as warriors on the front line, putting their own lives at risk to help the communities they serve receive safe and effective care. If you are interested in becoming a public health nurse, several online programs are available to help you earn a degree in this in-demand, multifaceted, ever-meaningful career field. 
What does a public health nurse do?
Also known as community health nursing, public health nursing focuses on the wellness of the community as a whole. PHNs obtain knowledge about entire populations through research and combine it with their clinical understanding of health and illness to promote and protect these populations. While PHNs typically don't provide bedside care to patients, they do have to receive training as a registered nurse and their work ultimately impacts the health outcomes of patients. 
Nursing in public health is defined by several key facets that make the field particularly more exciting because nurses can choose to focus their work in a specific area of interest. Here's a look at some of them. 
Community health focuses on the physical and mental well-being of people in a specific geographic region. Nurses whose focus is community health work are engaged in the promotion healthy behaviors and environments, prevention of illness and injury, protection against disease and other emerging health threats, eliminate health inequities, and advocating for social and environmental justice. There may be an entire government or private agency that is focused on public health nursing for the community.
Education. Drawing on their training as RNs, public health nurses give people reliable, useful information about how to protect their health. Their goal is to make health information easy to understand so that people can take greater control over their well-being. They may work for an agency or hospital, going out to give presentations at schools, senior centers, health fairs, and community events, promoting everything from proper nutrition and effective safety practices, to prevention of common diseases and how to care for family members who are ill or disabled. 
Environmental health focuses on physical surroundings and their impact on people's health. The world will need more trained public health professionals, including PHNs, to meet upcoming demands as environmental factors linked to climate change (drought, natural disasters, vector-borne illnesses) continue to have a profound impact on public health. Climate shifts will increasingly impact the health of people around the world, hence PHNs need continued core training to stay prepared for this reality so that increased health needs can be met. 
Epidemiology. PHNs who specialize as epidemiologists identify people or populations at high risk, track the progress of diseases, identify areas of healthcare need, and manage programs and evaluate their impact. As with most PHNs, they usually don't provide direct patient care but can be a valuable resource to patients because planning educational programs is a big part of their role. 
Global health. In many locations throughout the world, PHNs make invaluable contributions to public health in a wide range of service situations, such as working as a nurse-midwife in remote areas of rural Africa where there are likely obstacles to having a local doctor, delivering primary care services to remote or poverty-stricken areas, and treating patients who have illnesses and diseases that rarely occur in the U.S., such as cholera. 
Health policy. With the goal of improving the overall well-being of society, public health nurses working in the policy arena combine a strong background of hands-on expertise and public policy knowledge to aid and act as policy makers within our government and healthcare systems. They help inform legislation, oversee regulations, or advocate for policies that stand to benefit consumers, patients, and the profession.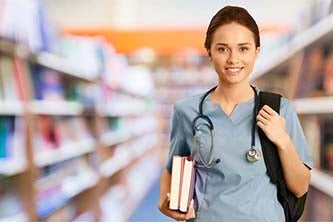 Why is public health nursing important?
By working with entire communities, public health nurses can educate people about health issues, improve community health and safety, and increase access to care. For this unique focus in the nursing profession, it's all about setting local priorities for health-related interventions to provide the greatest benefit to the highest number of people possible. PHNs may also provide direct services, including preventive care, screening services, and health education to those who don't have access to care. The following responsibilities of a PHN further emphasize just how vital this role is to our healthcare system. 
Design and deliver health education campaigns and disease prevention activities, such as immunizations and screenings.

Educate and provide direct healthcare services to vulnerable and at-risk populations. 

Identify health risk factors unique to specific communities. 

Inform the public about locally available programs and services to improve access to care. 

Advocate with local, state, and federal authorities to improve access to health services for underserved communities.
Public health nurse salary and outlook.
According to the U.S. Bureau of Labor Statistics, the salary for a public health nurse varies depending on their specialization, job location, and requirements. For instance, an epidemiologist nurse earns an annual average salary of about $71,000 while a registered nurse earns $73,000. The job outlook for both of these nursing professions is promising, projected to grow 5% and 7% in the next 10 years.
As in all areas of nursing, there is increasing demand for public health nurses, particularly in low-income and underserved communities, and for diversity because PHNs often work with diverse populations. Bilingual nurses, specifically those fluent in both Spanish and English, are especially needed.
How to become a public health nurse.
The first required step in your educational journey to becoming a PHN is to become licensed as an RN. You are required to pass a national licensing exam called the NCLEX-RN before you can practice as a nurse. A bachelor's degree in nursing can prepare you for this. Certain public health nursing jobs, particularly in supervisory roles, require a graduate degree as well. So you may also want to consider earning a master's in nursing program to give yourself a competitive edge. While pursuing your degree, look for opportunities to work in or seek additional training in public health, public policy, health administration, and other related subjects. Volunteering with a home health provider or hospice is another way to gain valuable work experience. 
During the course of your studies and volunteering, keep in mind the broad range of skills and qualities required to become a successful PHN. 
Excellent communication, analytical, negotiating, and problem-solving skills.

Good interpersonal skills so that you can develop and sustain relationships.

Strong project management experience.

The ability to respond to sudden, unexpected demands.

Enthusiasm and genuine interest in health protection.
To succeed as a PHN, you must also be able to work well with large groups, be an attentive listener, and be sensitive to cultural differences. PHNs also have to come up with creative workarounds when resources are scarce while at the same time ensuring they are focusing their efforts where they will be the most beneficial. 
Public health nurses are passionate individuals, hardworking and highly dedicated to improving community health and access to care. If this resonates with you, WGU can provide the skills, knowledge, and training you'll need to succeed in a public healthcare role that promises to be gratifying.