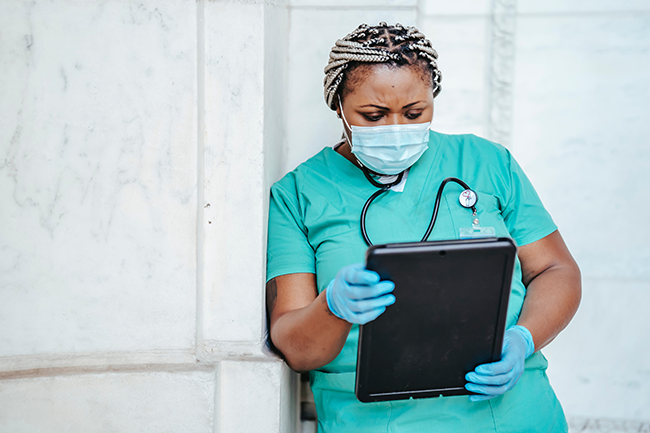 For those who love to help people and have a knack for being nurturing, nursing can be an incredible career path. There's never a dull moment, no matter which specialization you focus on. And the best part? You get to make a real impact in your community by helping people to achieve their health goals, whether in the short or long term.
But before you start out on your new career path, or if you're currently an RN and looking to advance your career, you should know how important credentials are to your success as a nurse. It all starts with your education, which gives you the foundation upon which you'll build your career. And the stronger your educational background, the better prospects you'll have as you move up the professional ladder. For these reasons, you may want to explore a BSN program.

An RN—or registered nurse—is the term related to the certification that nurses need to practice nursing. Each state has different education and qualification requirements, but nurses must have an associate degree or bachelor's degree. Additionally, all potential nurses are required to take the National Council Licensure Examination (or NCLEX) as part of their certification process. Once they pass and get licensed and registered, they can begin working in a variety of medical or care facilities, including hospitals, private practices, med spas and more. Some of their duties include monitoring patients and updating their records, sharing health information with doctors and other medical professionals, supporting other medical staff as needed, administering medications, and more.
A BSN, also known as a Bachelor of Science in Nursing, is a bachelor's degree program that can give added credentials to current RNs or help someone become a registered nurse. For nurses who aim for career longevity and want to advance in their careers, a BSN is a crucial step to realizing those goals, as many hospitals look for nurses with BSNs when they're staffing. In some states, a BSN is required education for those looking to become full-time nurses. A BSN is also a key component to stepping into more senior leadership roles.
There are many different educational paths you can take to become a nurse. Some hospitals offer sponsored diploma nursing programs, but these nursing degrees may not be acceptable education if you switch states. You can also get an Associate Degree in Nursing, which also prepares you to be licensed and registered as a nurse in your state. But a BSN is a higher level of education by comparison to a sponsored diploma or ADN, which opens you up to more job opportunities and a higher salary. Regardless of which educational path you choose, your journey as an RN will start with one of these accredited programs, and requires you to pass the NCLEX-RN. Current RNs can also uplevel their careers by pursuing an RN-to-BSN program, as some higher-level nursing positions—such as leadership roles—require a BSN or even an MSN degree program.
According to the Bureau of Labor Statistics, the average salary of an RN is $75,330, going as high as $84,490 for government nursing roles, and as low as $64,630 in education-based nursing roles in state, local and private sectors. While the USBLS doesn't account for education in their statistical analysis, Nurse.org found that a Medscape survey reported RNs with bachelor's degrees had a base salary of $80,000 per year. Additionally, jobs that require a BSN pay significantly higher. Pharmaceutical RNs earn an average of $83,486, while nurse administrators can earn as much as $100,000 per year. Certain industries may also require a BSN, such as the federal government, outpatient care centers, and legal services, all of which pay upwards of $79,000 to $89,430 annually.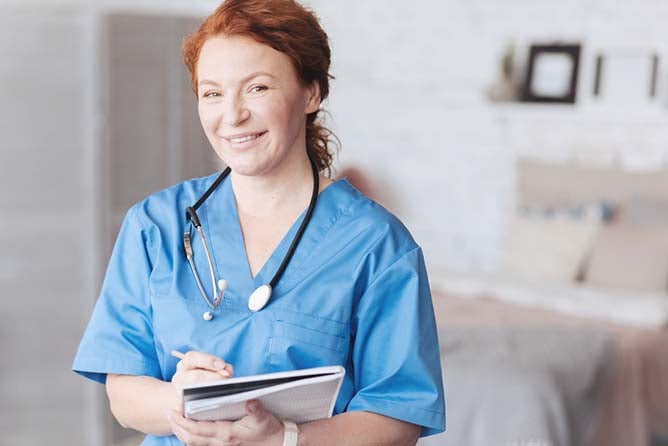 RNs have a variety of career paths open to them, with the opportunity to specialize in categories such as pediatrics or oncology. Some of the roles available to RNs include critical care nurse, cardiac nurse, geriatric nurse, emergency room nurse, and more. RNs with an Associates Degree in Nursing can expand their careers in positions at doctor's offices, outpatient care centers and other specialized medical facilities, but will continue to handle the basic duties of an RN in addition to their other responsibilities.
RNs with a BSN degree have even more career opportunities available to them. They can move into specialized areas such as addiction nurse, surgical nurse, rehabilitation nurse or critical care nurse. There's also the option to move up into more senior management roles, such as a nursing administrator or informatics nurse.

These days, many hospitals are focused on attaining Magnet status, which is granted by the American Nurses Credentialing Center (ANCC). Magnet status means a hospital or similar medical care facility provides the highest possible quality of nursing care in a way that's reshaping the practice of nursing. It's a high honor that's not easily gained, which is why many hospitals are on the lookout for BSN trained nurses to help elevate their care standards. By earning your BSN degree, you can add to your hospital's stable of BSN nurses and help them get their Magnet status.

How Long Does a BSN Take?
If you're just starting out on your nursing career path, getting your BSN degree will likely take four years. However, if you're a current nurse, you may be able to gain your additional educational credential much faster—especially if you pick an accelerated program like the RN-to-BSN program at WGU. An accelerated, accredited nursing program may be completed in as little as 18 months and can be crafted around your schedule so you can continue to work while you're advancing your education. Your nursing education is key in ensuring you are ready for the rigors of the career, but doesn't have to take an excessive amount of time.
Advancing your education is never a bad idea, but it's an excellent move when you're looking to start your nursing career off on the right foot or advance your nursing career to its highest possible levels. Some of the benefits you can experience from obtaining your BSN include:
You'll make yourself available for more career options as you advance

You can work in a wider range of environments that are non-hospital settings, such as teaching, case management and more
Those career options offer a higher salary than RNs with basic credentials or ADNs
You'll have a higher level of preparation for your role in patient care, particularly if you work in a high-pressure setting
You'll have stronger credentials, which can help you stand out in a crowded employment space
You'll have more of a background in research, ethics and informatics, which can better prepare you for upper-level roles
You'll have stronger clinical skills that can translate to lower mortality rates, lower failure-to-rescue rates, better patient care, and stronger diagnoses abilities
You'll have more job stability and a stronger resume to present to potential employers
You can help your hospital attain Magnet status by adding your credentials to their list of RNs who have advanced education. Similarly, having a BSN can help you get a job at a Magnet status hospital
You'll have more opportunities for raises and promotions 
As you're deciding the educational path that will set you up for the nursing career of your dreams, it's important to think about the future of your career and where you hope to see yourself years down the road. It's not just that obtaining a BSN will be helpful in presenting opportunities for more senior roles down the line—it's that a BSN will set you up for success no matter which nursing role you choose. Having a stronger education and extended credentials will help you catch the eye of hiring managers who are looking for the cream of the crop, but stronger education and credentials will also prepare you for the challenges that come with being a nurse—and help you to be the best nurse you can possibly be.