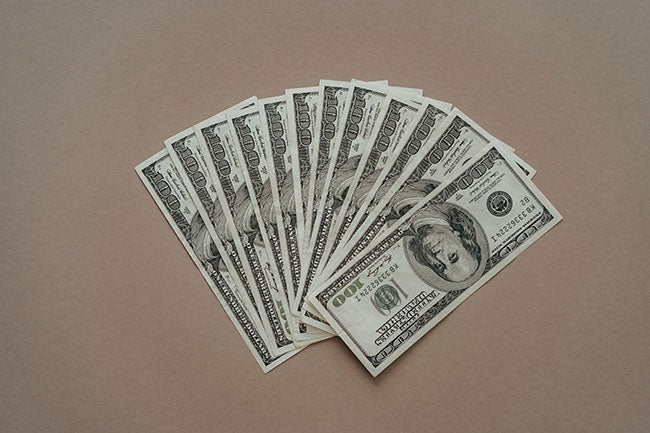 Introduction to Accounting and Finance Degrees
The most successful businesses are a result of strategic accounting and finance decisions. Accurately managing and documenting funds are instrumental in creating a business that will prosper. Working toward a degree in accounting or finance will provide you with the knowledge of generally accepted accounting principles (GAAP), ledgers, journal entries, and more. If you have a knack for numbers and a passion for financial performance, an accounting or finance degree can be your key to getting into a career where you're sure to thrive and make a difference. Earning a degree in accounting or finance will open you to a future of job security, high salaries, and many different potential job types. This article will explore accounting and finance degrees and how to choose the academic and professional route that's right for you.
Accounting and finance professionals are in high demand
Accounting and finance professionals will always be in high demand because they are essential to running profitable and compliant businesses. In fact, according to the U.S. Bureau of Labor Statistics, jobs in finance and accounting are in higher demand than ever. Approximately 135,000 job openings for accountants are projected each year, on average, from 2020 to 2030. This means that future accountants and finance professionals will have plenty of career options and room to grow in their profession, making an accounting or finance degree a great asset to pursue now. 
Differences between an accounting degree and a finance degree
The main difference between an accounting and finance degree is the subject of study. An accounting degree focuses on tracking money while a finance degree focuses on the shifting and handling of money. Accounting is the method in which companies keep a record of their money while finance is the general management of funds. Keep reading for common accounting terms versus common finance terms to learn how their jobs focus on different areas of a company's financial decisions.
| | |
| --- | --- |
| Accounting Terms and Duties | Finance Terms and Duties |
| Auditing includes  thoroughly examining all financial records and cross-checking their accuracy. | An asset is something a person finds value in. Asset auditing means examining whether or not assets physically exist and what their conditions are. |
| A budget is a financial plan an accountant would use to estimate revenue and expenses over a specific period of time. | Behavioral finance is the psychology of how investors make decisions based on their budgets and investments.  |
| The purpose of a financial report is to provide information on a company for external intents. This information is used for external purpose. | Financial management is the practice of handling a company's finances so that they are compliant with regulations. This information is used to make business decisions internally. |
| Taxation is when an authority, such as a government body, places a required financial obligation on residents and businesses. Accountants are responsible for doing a company's taxes. | Venture capital is a form of private equity and a way for investors to begin start-up businesses. Finance professionals help advise people or companies where to allocate capital. |
Reasons to Pursue a Career with an Accounting Degree
1. Get a career that requires less initial experience.
Accounting graduates have the opportunity to get entry-level jobs in a professional role that requires minimal previous work experience. This field has growing career options while offering high salaries. While you won't need  extensive education and experience to get your foot in the door, accounting professionals also have plenty of room for growth and advancement to high-level roles. Their career experience will assist them in developing critical thinking and problem-solving skills that can be utilized in any job.
2. Learn technical skills and accepted principles.
Generally Accepted Accounting Principles (GAAP) are common rules and standards used for financial reporting. To succeed in a career as an accountant, it's important to learn the numerous accounting techniques and GAAP knowledge to keep up with regulations and accurately communicate financial information. Understanding the combination of authoritative standards used for GAAP is the most useful approach for recording and reporting accounting information. Becoming proficient in this knowledge will be extremely beneficial in the business world and give job candidates a great foundation when applying to work for different businesses.
3. Earn with specialized knowledge.
Gaining specialized knowledge in accounting will result in becoming a more competitive choice for future employers. Some important skills to develop as an accountant are proficiency in corporate finance and dealing with how large corporations address investment decisions. It's also beneficial to learn the skills of a management accountant, which include providing financial data and advice to organizations and businesses. Building on the background knowledge of an accountant will open opportunities for higher level certifications and earning a higher salary. Moreover, most accounting programs help you learn financial principles, but financial programs don't go into detail about accounting practices, so accountants have the advantage of this specialized learning.
One common route accountants take to become specialized is by earning their Certified Public Accountant (CPA). A CPA is a great career for those who want to unlock higher salaries in the accounting field. This position requires passing an exam in order to earn a professional license to practice publicly, however, requirements are specific to each state. CPAs earn an average salary of $90K.

Reasons to Pursue a Finance Degree
1. Get a career in banking and consultancy.
Earning a finance degree will offer the opportunity for multiple avenues of career growth. Even entry-level finance positions offer competitive salaries to skilled workers. For example, many employers hire banking consultants with only a bachelor's degree in finance or accounting. 
2. Anticipate and manipulate markets.
A finance degree is specialized to the financial sector. Gaining proficiency in reading and analyzing graphs that showcase market trends is essential to manipulating the market in favor of the business. Another useful tool is technical analysis to predict market activity before it occurs. Mastering these skills is a good reason to get a finance degree because there will always be high-paying jobs available to those who understand market manipulation.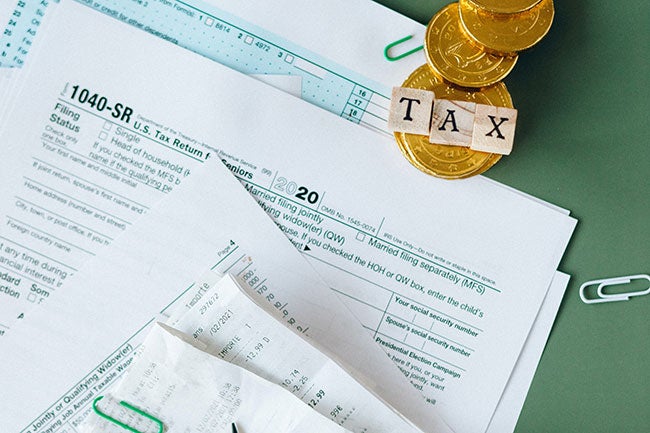 Bachelor of Science in Business Administration–Accounting
If you're interested in entering a career in accounting or finance, you could consider pursuing a Bachelor of Science in Business Administration–Accounting from WGU. This degree program will help you learn how to evaluate and manage business performance and develop the financial skills needed to keep companies running profitably. Additionally, you'll learn auditing, financial recording, taxes, payroll, financial planning, and other essential accounting principles, which will prepare you for licensing exams down the road. WGU's accounting degree program will set you up to help organizations meet standards and obey laws, benefiting individuals, companies, and entire communities.
An online accounting degree offers valuable credentials that look good on a résumé and will prepare you in moving forward with your career. Online degree programs can be completed with flexibility for your  daily schedule, which is a great option for many working professionals and students who are looking for an accessible degree. WGU's online accounting degree includes courses in accounting, strategic thinking and innovation, and leadership.
Advancing Your Career with an Accounting Degree
WGU's Bachelor of Science in Business Administration–Accounting  is the first step toward your career in accounting and a CPA certification. In most states, you'll need to also pursue a master's degree in accounting (MACC) in order to be qualified and eligible to sit for the CPA exam. After earning your accounting degrees, you can use your expertise to advance your career in many ways. Becoming a CPA is highly regarded by employers and will give you a clear advantage in your accounting career. If the CPA route is not appealing, there are many other high-level roles available in the accounting sector. According to the U.S. Bureau of Labor Statistics, accountants average a salary of $73,560 per year. Some entry-level positions include staff accountant, internal auditor, financial analyst, tax manager, and more. 
Once you have a degree and some job experience, you can dive into advanced accounting specializations, which focus on concepts like subsidiaries, partnerships, intercompany transactions, consolidations, mergers, and acquisitions.
If pursuing a career in accounting seems like a good fit for you, you should explore WGU's accounting degree. WGU offers the resources needed to gain the skills and knowledge to thrive in your accounting career. WGU's Bachelor of Science in Accounting can be completed online so you can do the coursework on your own time. Explore your own potential by taking the next step and applying.
Frequently Asked Questions
Is accounting a good major?
Accounting is a great major for those that seek a high-paying career and lots of job options post-graduation. Accountants are generally in high demand and these positions offer room for professional growth. The business skills that come with pursuing a B.S. in Business Administration will prepare you to work in virtually any business setting.
What can you do with a finance degree?
With a degree in finance, you have access to high-paying positions, even for entry-level employees. Financial professionals are employed by businesses such as universities, government agencies, healthcare providers, retail stores, and many more. You can even start your own business with a background in finance. Every business must manage and measure funds in its operations through certified accountants, meaning this job is always in high demand. Financial professionals  play a crucial part in tracking revenue and expenses through bookkeeping and money management. This role ensures the business is reaching its financial goals while accounting for all moving revenue. 
What are careers in accounting?
According to the U.S. Bureau of Labor Statistics, jobs in accounting are in high demand. Approximately 135,000 job openings for accountants and auditors are projected each year from 2020 to 2030. Some popular careers in accounting are the following:
Financial Controller
Managerial and Forensic Accountant
Information and Technology Accountant
Senior Financial Analyst
Auditor
Forensic Accountant 
Managerial Accountant 
Chief Financial Officer
What are careers in finance?
Jobs in finance are projected to grow 8% from 2020 to 2030 according to the U.S. Bureau of Labor Statistics. Some common careers in finance are the following:
Financial manager
Financial advisor
Financial lawyer
Actuary
Cost estimator
Financial analyst
Loan officer