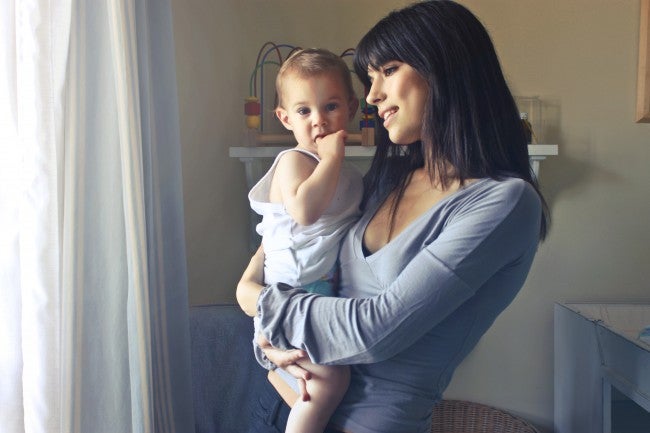 Comprehensive guide to starting a business as a single parent.
Being a single parent can bring on and even increase emotional and financial hardships. While many single parents are already busy with work and children, some are choosing to add to the frenzy by starting their own business. With MBA degrees available online, single parents are more able to tap into their entrepreneurial spirit and take their financial future into their own hands. 
Starting a home-based company may be appealing to single parents because you can have it all — time with your children, while also making an income to supplement your family. Adding the tremendous focus necessary to start a business while paying attention to your children as a single parent is not easy, and careful consideration will have to be taken when approaching this task.
Starting a business from home.
Building a business from the ground up is a risky endeavor for anyone. What's more, taking any time away from your children, job, and other duties as a single parent may seem next-to-impossible. However, the risks involved in starting a business may be well worth the reward. There are many successful entrepreneurs who have risked nearly everything to start a business, and have become some of the richest people in the world because of it — Mark Zuckerberg, Elon Musk, and Richard Branson, to name a few.
These entrepreneurs are exceptional cases, but recently parents like 'mompreneurs' have found the motivation to build their own successful businesses as well. Single moms have taken to starting their own business at home to save time and money; this decision to base the business at home eliminates the need to find a physical location, often involves tax write-offs for business expenses, and can give single parents the freedom to spend more time with their children. 
How to start your own business.
Once a business type is decided upon, you can begin building your business. During this time, careful deliberation and preparation should be taken to ensure your business is started off on the right foot, without taking a toll on your parental duties. 
Beyond keeping children in mind, single parents will need to prepare in the same way as anyone looking to start a business. Assessing whether or not you are ready for a business venture, building a business plan, determining a business structure, navigating legalities, and finding support and funding are all necessary items to address before going forward.
These issues will be better addressed by formal education as well. Going to school for business management may be the best way to prepare for starting a business. Fortunately, while single parents may not have time to attend classes in a traditional college setting, you can attend online courses geared toward earning a business management degree. This way, you can still work a current job, spend time with children, and learn the skills necessary for starting your own business.
In addition to education, a mentor can be an invaluable resource when building and/or growing your business. Someone who has been through it all before and who can help you make the right decisions may save you time, money, and could drastically increase your chances of building a successful business. Finding a mentor to ask questions and help you make sound business decisions can be conveniently facilitated via email, video conferencing, and/or face-to-face. 
In outlining a business plan, you are laying the blueprint of how your business is going to be run. By addressing your company goals, and providing strategic plans on how to reach these goals, direction is provided for your company. In many instances, a business plan will be required when applying for financing such as a bank loan. Writing a business plan should include the following sections:
Executive summary

Company description

Market analysis

Organization and management

Service or product line

Marketing and sales

Funding request

Financial projections

Appendix
Deciding on your company's business structure will be among one of the most critical decisions you will make. For a home-based or entrepreneurial parent, you don't have to worry about establishing a corporation (right away), however you will still need to understand which structure best fits your small business needs.
A sole proprietorship is easiest to form, but may not be the best business structure for risk-taking and expansion, as you are personally liable for any debts and obligations of the business. An LLC may be more suitable for those wanting to take risks, as their personal and business assets are separated — meaning that your car, house, and/or savings won't be jeopardized in the event your company enters a lawsuit or goes bankrupt. When determining a business structure, you are choosing the legal and personal liabilities your company is subject to, as well as how much your company will pay in taxes. 
Name your business and register it.
A company name can boost marketing, branding, and the overall success of your business. A name is essential to your company identity and in attracting customers. Once you have found a name for your business, it is vital that you understand if it is already trademarked. If not, register it right away.
Secure necessary licenses, permits, and other paperwork.
Almost every company needs licenses and/or permits to conduct business legally. Even if you operate a home based company, you will likely need state and federal licensing. A general business license, tax IDs, and construction permits are among some of the most common business licenses required, which all carry a fee to obtain and maintain. In many cases you will be able to apply online; however, an in-person application may be required by some agencies.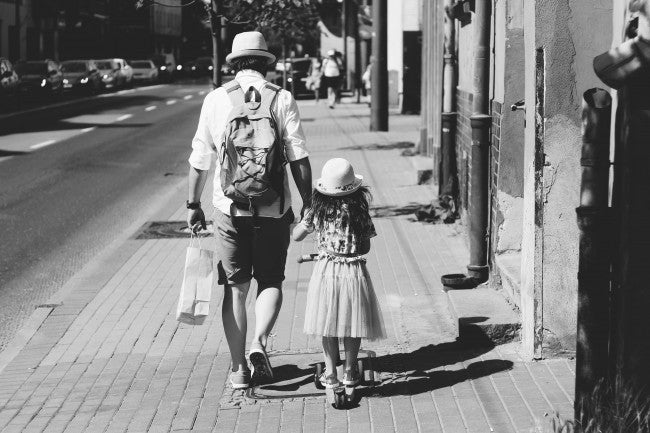 Time management techniques.
Entrepreneurs will need to possess several skills to be successful since you will likely oversee much, if not all, of you business operations. One of these skills will be exceptional time management. Beyond work, single parents will need to factor in the additional time spent raising your children. To ensure you are spending your time wisely, and to make sure you are fulfilling both your business and parental duties, there are several measures you can take, including:
Pinpointing time wasters

Delegating your time between kids and business duties

Logging your time

Setting a schedule

Setting aside time to rest

Utilize the 80/20 rule and the Pomodoro Technique

Automating tasks as much as possible and using time management apps
Mastering these methods can boost your productivity while freeing time to spend with your kids. A single parent will have to keep track of many things when it comes to their children and an entrepreneur will need to monitor a large number of business operations — a single parent who is an entrepreneur will need to manage both.
In many instances, being a single parent entrepreneur will involve child care. If you have built a support group as part of starting your business, friends and family may be able to watch your children on days you need to spend your energy on building your business. However, if a support group is unavailable, child care is a viable option. Child care services can be expensive, but for low-income families, there are funding options. 
For example, you may see if you qualify for the Child Care and Development Fund — which provides funding for low-income families who need child care for work, work-related training, or attending school. Additionally, the U.S. Department of Health & Human Services provides many financial assistance opportunities for child care to help working single parents.
Startup funding and financing options.
Single parents may feel alone in financing a business. This is almost never the case. Beyond potential friends, family, and well-wishers who may want to help fund your business venture, single parents can enlist help from investors, apply for loans and grants, and can even turn to crowdfunding for financial assistance. 
Building a business requires many entrepreneurial skills and knowledge, and some of the best degrees for entrepreneurs include Marketing Management, Accounting, Business Management, and the MBA. Earning any of these degrees will teach you the skills necessary to pursue a strong funding campaign, as well as how to weigh your financing options when starting a business.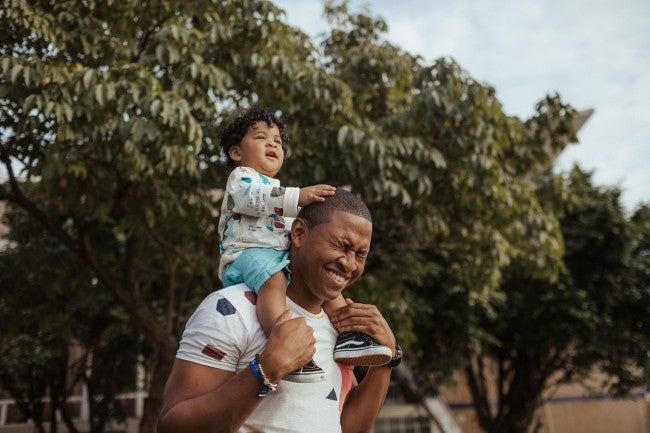 Crowdfunding and investor sites.
Crowdfunding may not be as quick or dependable as applying for a loan, but it carries less risk. When crowdfunding for your business idea, you set a funding goal to be met by a certain time and ask the general public to fund your business. While you may not reach this goal, you can pull back and reassess your financial needs — as opposed to taking out a loan, and realizing that you may need more money to fund your business. 
There are advantages and disadvantages to crowdfunding, but, depending on your business goals it may be the best funding option to get your business off the ground. For many, you will have to set a financial goal, tell people the nature of your business and why it needs funding, and may want to offer incentives for donations. There are several crowdfunding and investor sites you can use, and all may come with different features and stipulations.
Many of these crowdfunding platforms are business-oriented, and have the goal of connecting startups with investors. Choosing the correct crowdfunding site can be the difference between getting your business to the next stage, or missing your financial goal, so research your options and choose the best one for you.
Business loans for single parents.
Applying for a business loan from the bank is one of the most traditional ways to fund a business. However, there are other agencies that will provide single parents with personal and business loans, such as:
LendingClub: LendingClub is a peer-to-peer lending service for personal and small business loans, as well as auto refinancing. With LendingClub, you can borrow up to $40,000 with fixed monthly payments, low interest rates, and no prepayment penalties. You can also make payments directly from your bank account. 
Funding Circle: Funding Circle is specifically for funding businesses. You can borrow much more, with options to repay from 6 months to up to 5 years. Interest rates start at 4.99 percent per year.
Business grants for single parents.
There are organizations that provide grants intended to help single parents fund a business, but there are a significant amount of organizations that provide grants specifically for female entrepreneurs. Applying to any of these grants can significantly increase your chances of starting a business:
FedEx Small Business Grant Contest: The FedEx small business grant contest has been awarding grants to 10 small business owners every year since 2013. Entrepreneurs can enter the next contest that opens in 2020. The grant amount changes annually, with a grand ($50,000) silver ($30,000), and bronze ($15,000) prize having been awarded in past years. Only one applicant will win the grand and silver prize, while 8 will win the bronze. Upon applying for the contest, you will need to write a short profile, upload photos and logos, create a video to tell your story, and spread the word for fans to vote for you.
Cartier Women's Initiative: This application is only for women entrepreneurs in the starting stages of developing their business. Applications are accepted internationally and from any industry. To complete the application process, you must create an account, complete a form, and answer several questions. You will need to provide documents such as a resume and business registration records. 7 finalists will be chosen to win $100,000, and 14 runner-ups will be awarded $30,000.
There are many more organizations who provide grants for women entrepreneurs, including:
Finding employment as a single parent doesn't need to be stressful; it can be empowering. By taking advantage of a personal talent that you have, or expanding upon specific, valuable skill sets, you have the opportunity to be your own boss. By outlining a business plan, finding childcare (if needed), and finding a mentor, you can put all of the pieces in place to set yourself up for entrepreneurial success. This can provide you with the ability to work on your own terms, and to construct a work schedule that matches the demands of your family life, not the other way around.