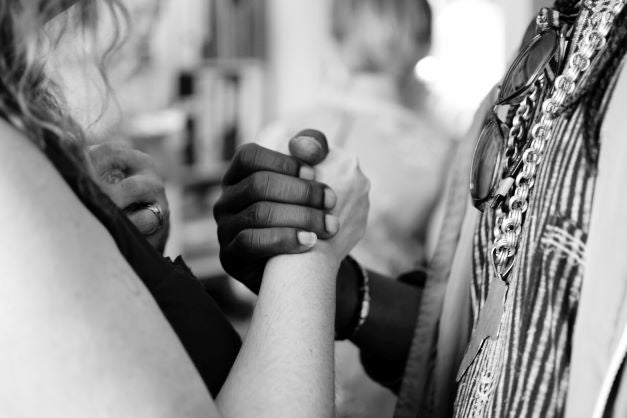 By WGU Team
Janelle Sokolowich PhD, MSN, RN, Academic Vice President and Dean of WGU's College of Health Professions, was recently part of a team of co-authors who developed a Faculty Toolkit for Diversity, Equity, and Inclusion for the American Academy of Colleges of Nursing (AACN). The 74-page guide provides a detailed roadmap for nursing schools across the United States to implement the "Inclusive Excellence Ecosystem for Academic Nursing" model within their institutions and suggests ways to ensure effective Diversity, Equity, and Inclusion (DEI) processes are imbedded in their institutions.
Dr. Sokolowich coauthored the Climate and Intergroup Relations section of the toolkit, which focuses on understanding the college/university climate and how to conduct intergroup dialogue in support of a safe and culturally inclusive learning environment.
"Being selected as an academic leader to co-author this seminal publication on behalf of the AACN was an honor," said Sokolowich. "Having the opportunity to work with some of our profession's DEI leaders as well as being able to personally help shape how nursing schools across the country design and implement their diversity efforts was extremely rewarding."
In addition to Climate and Intergroup Relations, the toolkit includes sections focused on Institutional Viability and Capacity, Access and Success, and Education and Scholarship. The toolkit is based on research and best practices and serves as a detailed reference guide for schools of nursing to implement a comprehensive DEI initiative.
The project was developed under the AACN's Diversity, Equity, and Inclusion Leadership Network (DEILN). DEILN supports the efforts of AACN member institutions to identify effective strategies for advancing diversity, equity, and inclusion in academic nursing and the nursing workforce.  
Sokolowich is an inaugural member of DEILN. Membership in the group is open to all faculty, deans, and staff with an interest in advancing diversity, equity, and inclusion. This network is of particular interest to diversity officers, administrators responsible for multicultural/diversity affairs, and those serving in or aspiring to similar roles.