WGU Teachers College is the largest non-profit, accredited school for educators in the country. Size and scale are just part of the story when it comes to the positive impact WGU is having on the nation's teacher shortage. Recent congressional hearings tell us that the number of K-12 teacher positions the country needs to fill exceed 350,000. In this article, we'll point to three strategies that highlight WGU's commitment and success in filling the teacher pipeline with passionate, talented, and diverse next-gen teachers and leaders. We invite other institutions to adopt some of these strategies, while also bringing new ideas to the table. Together, we can work to ensure our children have the educators they need to succeed in school, and in life.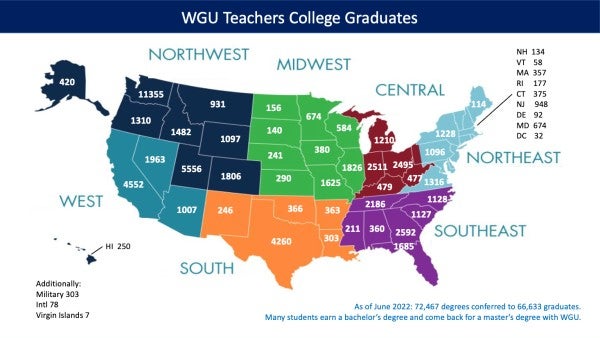 From its founding 25 years ago by the governors of 19 states, Western Governors University was designed to help meet the needs of striving students nationwide. Simply put, WGU was created for this work. The initial funding for WGU's Teachers College came from the U.S. Department of Education with a focus on leveraging this new model to help meet the need for teachers in both rural and inner-city schools. From this beginning, we have continued to focus on creating more highly skilled teachers nationwide, but especially in low income, rural, and diverse communities. Since our founding, we have granted 70,000+ degrees to future educators, with alumni working in every state in the nation. Today the Teachers College has approximately 35,000 active students in degree programs that either lead to licensure or offer additional credentials and degrees for licensed teachers such as our graduate programs in discipline specific areas (e.g., STEM, Special Education) and/or leadership. Our five-year plan includes further enhancing our strong strategic partner outreach, allowing us to build upon our existing active partnerships with more than 2,600 school districts nationwide.
Educator Preparation Providers (EPPs) cannot cling to one-sized fits all pathway models. We must embrace diverse students and diverse pathways. For example, at WGU, our Initial Licensure Programs offer bachelor's degrees that are mapped to licensure pathways across all 50 states. That's hard work by the way, and WGU is the only university I know of that is doing this work with field experience/clinical placements at this scale and scope. Our teams are constantly scanning the various unique state requirements to ensure we are preparing our students to be the best qualified candidates for licensure, wherever they live in the U.S.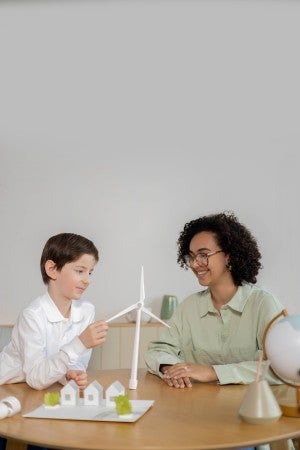 In addition to our traditional Initial Licensure Programs, WGU Teachers College offers Master of Arts in Teaching programs for working professionals in other disciplines looking to transition into the world of education, opening new pathways to fill the teacher pipeline with those who 'got the call' to do this work so that they can have positive impact on their communities. Moreover, our new Bachelor of Arts in Educational Studies can be used as an education degree for those working outside of classroom teaching, but also as a base degree for alternate routes to teaching licensure for those students living in states where this option is their preference. It is important to note also that we have strong community college partnerships across the U.S. with more than 500 transfer articulation agreements to help rising students continue on their pathway to possibility in teaching and/or leadership in education. 
We find these pathways are particularly important for local, grow-your-own work being championed by districts nationwide.
Finally, we are deep in work promoting programs for paraprofessionals to learn while they earn—leveraging a variety of pathways and supports—so they can prepare for licensure and their bachelor's degree without having to leave the important support role they currently serve in our nation's classrooms.
Innovating in Policy and Practice
WGU's Teacher College has been innovating across the learning experience to find new, and broader reaching ways to introduce pre-clinical and clinical experiences for our students, regardless of their geography, up to and including their student teaching/demonstration teaching experience. This includes the use of virtual reality in pre-clinicals, creating life-like scenarios ranging from parent teacher conferences, to the ever important, federally required Individual Education Plan needed for each student in special education programming. Students engage in a simulated classroom in a virtual reality environment where human-led avatars offer a fail-safe place for students to practice these conversations, giving them a safe place to reflect, learn, and try again, until they perfect the process. 
In addition, we recognize that for so many in this country today, finding the means to afford higher education can block many potential students from pursuing their professional passion as educators. As part of our non-profit mission since founding, we have strategically contained costs so we can offer stellar education at an affordable flat-rate tuition—so students who want to pursue their passion for teaching aren't later burdened by big tuition bills and student loan debt. 
In fiscal 2022, the Teachers College funded $7.9 million in scholarships for students entering its degree programs for educators, boosting our efforts to get next-generation teachers and leaders out into the field where we all so desperately need them.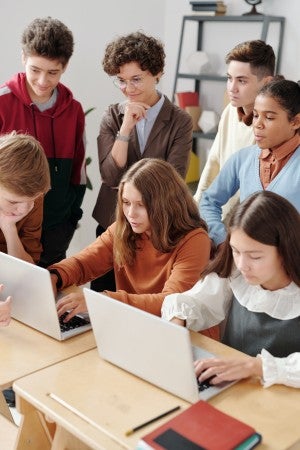 WGU Teachers College prepares and places thousands of teaching candidates in student teaching assignments across the United States every year, working with each individual student to find the best placement close to where they live. This brings up a key area for innovation for all EPPs: these demonstration teaching assignments generally last three months and are full-time unpaid jobs for those students, presenting financial hardship for many. As noted in our Learning Community here, in academic year 2021 (July 2020-June 2021), "WGU awarded $700,000 in scholarships to students during demonstration teaching, but wanted to do more in fiscal year 2022. WGU Teachers College received $10 million of funding from the federal Higher Education Emergency Relief Fund (HEERF) to distribute to eligible students who demonstrated exceptional financial need to complete demonstration teaching." Thanks to this funding, thousands of students received $3,000, one-time grants each in this last academic year. They have been able to use the funding for what they need most in their unique situation from food and housing expenses to travel and gasoline costs, or transit during the demonstration teaching period when it is difficult to hold down another day job. This allows our aspiring rising educators to focus solely on the job at hand, mastering the art of leading a classroom and becoming the next generation of difference makers in education.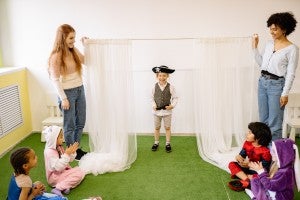 In addition, WGU Teachers College is a participant in the Federal Work Study Experimental Site Initiative Program (July 1, 2021- June 30, 2022). The Federal Work-Study (FWS) goal is to "leverage funds to support the creation or expansion of education-related jobs, paid internships, student teaching and work-to-learn opportunities."
As for diversifying the students on these diverse pathways, WGU Teachers College was named number two in the nation for graduating students of color (source Annual Report 2021 based on NCES data). And as mentioned earlier, we have expanded our work with individual school districts supporting their 'grow your own' initiatives such as our partnership with Teach-Lead San Diego helping build a more robust, more diverse teacher pipeline when it is needed more than ever.
Let's get really clear on this next call to action. It is not a new thing that we are losing teachers in this country's classrooms. What is new is the velocity at which we are losing teachers, and that can't be blamed entirely on the challenges of COVID. The deficit is partially a result of the nation's lack of recognition for the leadership, courage, and intellect teachers bring to families in every state, every single day. We need to champion better work environments, better wages, and better funding for professional development. We need to call for an end to the bullying too many teachers are enduring from community members who have lost sight of how to have civil discourse. Put simply: we need to champion this profession for the highest calling that it is. Indeed, good teachers are key to our country's economic, civic, and social advancement.
---
You can learn more about this work in our Learning Community. Join the conversation, and let's all work together to make sure every classroom has a highly-skilled, next-gen teacher/leader so all children have the best chance at success in school… and in life.