At WGU, we are deeply committed to next generation teaching and learning. We believe next generation education begins with the core belief that the art and science of teaching and leading in education must continually evolve, becoming better and better with each subsequent generation. By putting learners at the center of the learning experience, we can profoundly affect learning outcomes.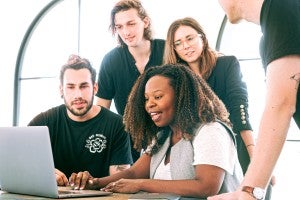 While anchored in a deep understanding and appreciation of the rich traditions, research, and history in education, next generation education embraces the constant pursuit of advancement in our work with people (e.g., Social Emotional Learning; Diversity, Equity, and Inclusion; Character Education for a Better Society), practice (e.g., mastery/competency-based learning, design thinking, project-based learning, school design), programs (e.g., curricula mix) and technology (e.g., blended learning, AR/VR, analytics) to help more, and more diverse students be more successful on education pathways than ever before.
---
Next Gen Teaching Professional Learning
Introducing the Next Gen Teaching Series, a four-course professional learning program designed to help K–12 educators reimagine their instruction for today's blended and online classroom. WGU and Global Online Academy (GOA) have partnered to support the school districts and teachers who are working tirelessly to educate America's students. We know teachers need resources to help transform their in-person instruction into an engaging and effective blended and online learning experience. That's why we're offering the Next Gen Teaching Series exclusively to public school districts across the country. Explore the links on the right to learn more about how your school can participate in this program.
---
What Does Next Gen Learning Look Like?
To demonstrate what this looks like in action, the NGLC (Next Gen Learning Challenges) uses this list below to describe what students can experience with next gen learning:
·       Personalized to the ways I learn best
·       Flexible so that I can try different ways to learn
·       Interactive and engaging so that I participate in the learning
·       Relevant to the life I'd like to lead
·       Organized around my own progress against goals I understand
·       Constantly informed by different ways of demonstrating and measuring my progress
·       Collaborative with teachers and peers, unlimited by proximity
·       Agile and supportive when I need extra help
·       Challenging but achievable, with opportunities to become expert in an area of interest
·       Available to me as much as it is to every other student
This kind of learning is best suited to competency-based learning, collaborative learning, project-based learning, and personalized learning, to name a few of the models that support students and teachers in creating this kind of educational experience.
---
Next Gen Teaching and Learning Resources
15 Resources for Rethinking Assessment: The Global Online Academy asked participants (featuring 200 participants from 60 schools/learning organizations in eight countries)  in their Rethinking Assessment course to help curate resources for rethinking assessment. Here are their top picks. 
Next Generation Learning: The intelligent use of technology to develop innovative learning models and personalized educational pathways.
This white paper by the Bill & Melinda Gates Foundation is an excellent foundational article for those getting started in this work. Read on to understand more about learning models that can measurably improve the quality of each student's learning experiences.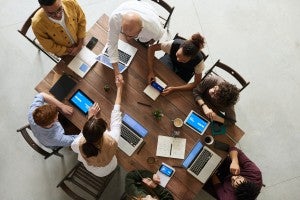 The National Governors Association Chairman's Initiative
Link through to learn about this important computer science initiative and take advantage of the array of resources Arkansas Governor Asa Hutchison offers including resources, reports, and links to computer science education organizations.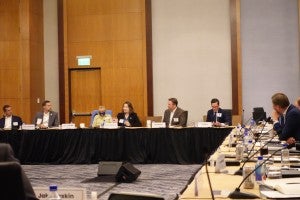 The NGA and Conversations on Next Gen Education
Reflections on the National Governors Association convening and embracing 21st Century digital opportunities. WGU SVP and Executive Dean of the Teachers College, Dr. Mark David Milliron, offers insights on the recent WGU – NGA partnership announcement stemming from the August 2021 Denver convening of the National Governors Association, Chairman's Initiative.
Next Generation: Education with Sal Khan and Marley Dias
From the Washington Post Live, this recording speaks to the desire of Generation Z to move from long lectures to more engaging interaction. Listen to what Sal Khan of Khan Academy has to say about what we've learned from the pandemic about new, next gen learning models. Education activist Marley Dias opens up about how educators need to open up – creating more authentic conversations, learning opportunities and relationships.
The Future of Learning and Teaching
In this article, RMIT University, Australia Education Professor Tricia McLaughlin shares four key ways education is set to change in the near future.
Explore this site to learn more about why schools need to change, new models for improved equity, reimagining assessment and much more.

Open-Source Ideas, Tools, and Strategies from Next-Gen Learning Innovators
Also from NGLC, this page allows educators to search for tools by the challenge they are facing, or by topic of interest.
Quality Matters: The team at Quality Matters has compiled a treasure trove of research on effective learning. Here's a great place to get started learning.