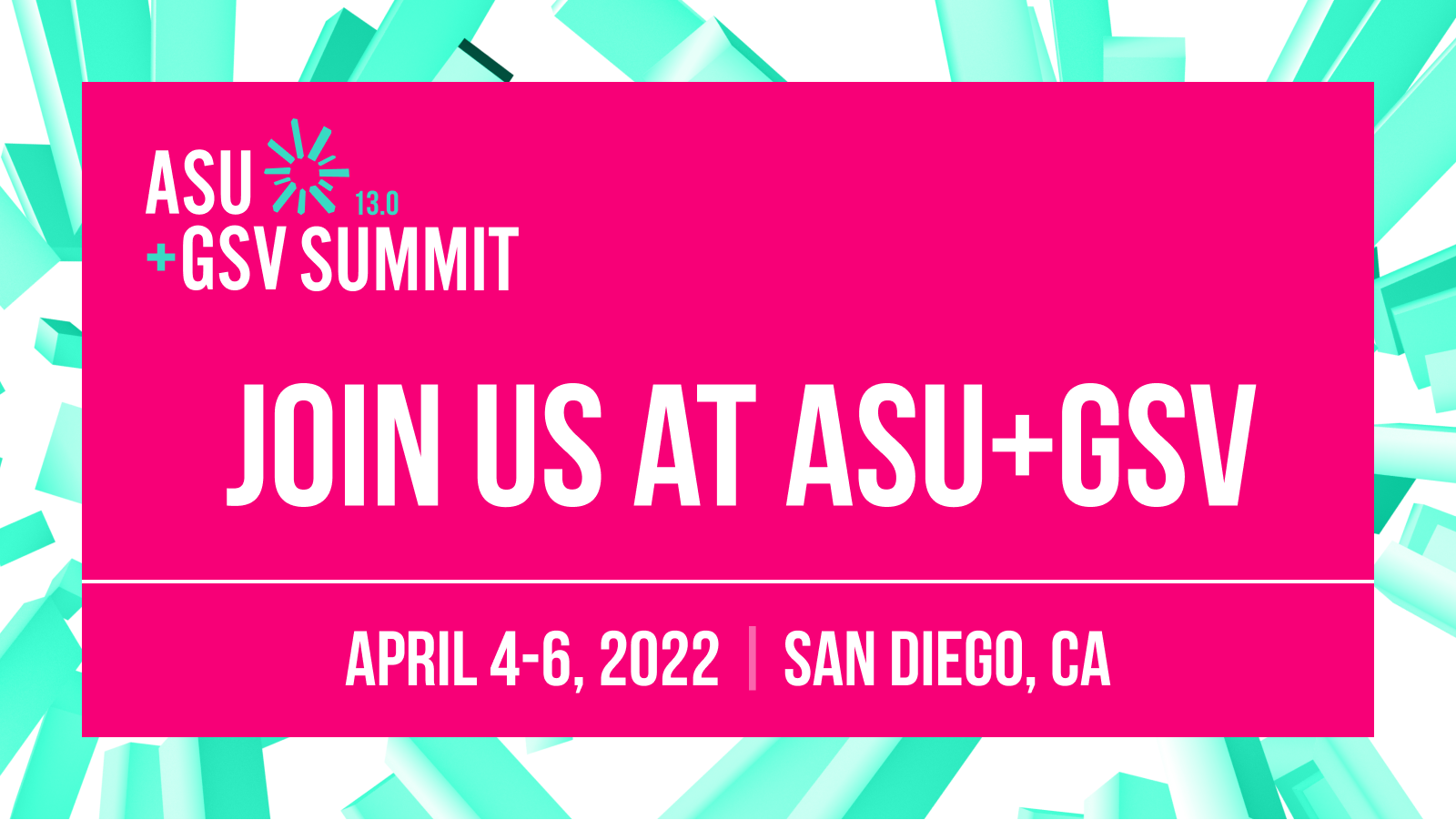 At Western Governors University (WGU), we are passionate about renewing the promise of higher education through skills-based programs that prepare our students for the workforce, using innovative technologies and data to drive better student outcomes, and expanding access to education. This is why we're thrilled to have the opportunity to discuss these topics and more with other higher education leaders and innovators at ASU+GSV Summit, April 4-9 in San Diego.
It's not too late to register to attend virtually or to add our panels to your schedule if you'll be joining us in person (schedule and links included below). This will ensure that you don't miss programming from WGU and its affiliates—WGU Academy, WGU Labs, the Open Skills Network, and the College Innovation Network—who, along with many partners, are leading conversations around some of the most daunting challenges and opportunities in higher education and workforce development.
We'll see you in San Diego!
WGU Presentations at ASU+GSV