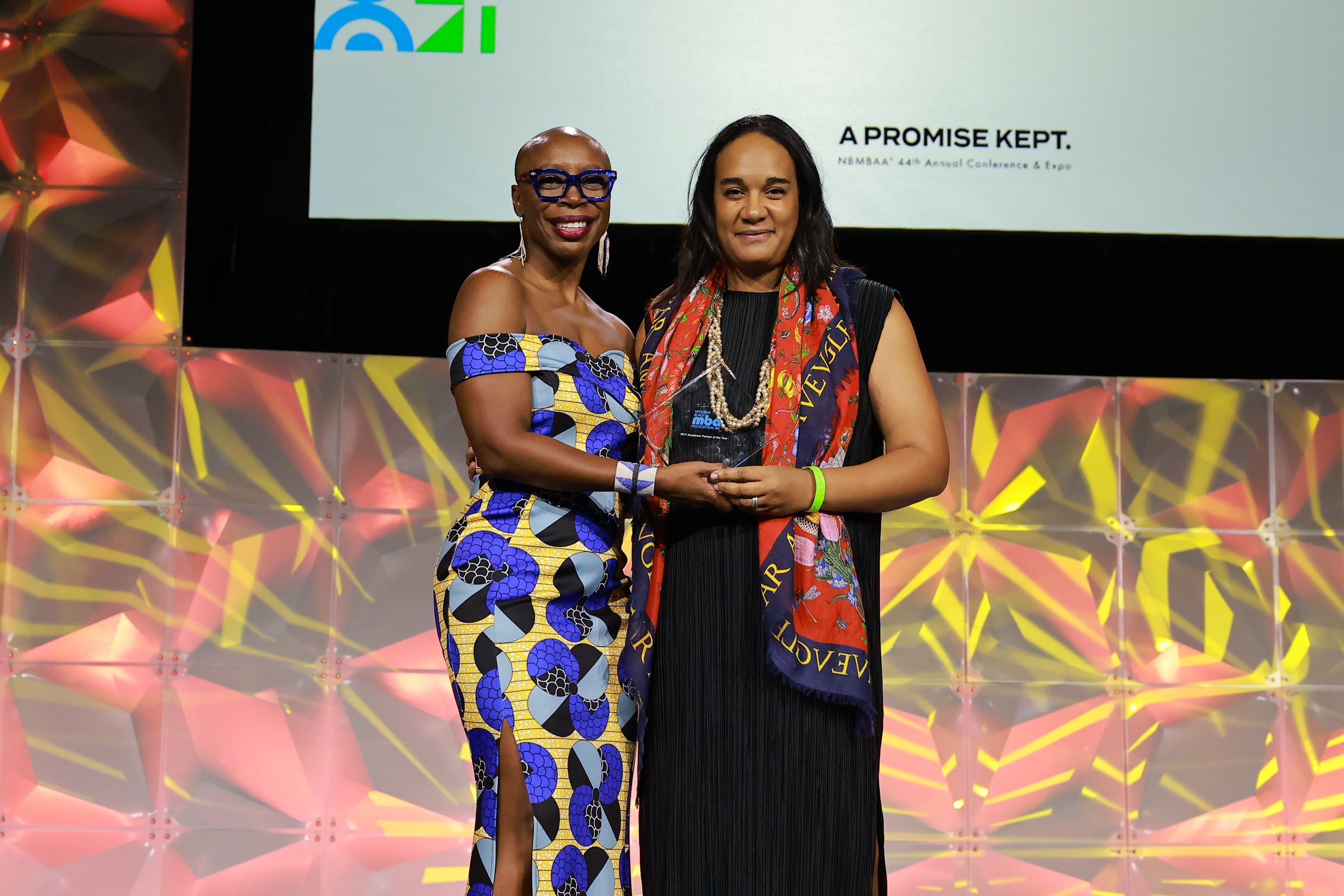 Western Governors University was recently honored as the 2022 National Black MBA Association® (NBMBAA®) Academic Partner of the Year award.
This award is given each year to the institution of higher learning that provides exceptional support to NBMBAA® and its members.  
During the NBMBAA® 45th Annual Conference and Exposition, Mitsu Frazier, Senior Vice President and Executive Dean of the WGU College of Business, was on hand to give remarks and receive the award on behalf of WGU.
"With more than 250 current student members and countless alumni who have benefited from National Black MBA's services, partnerships, and advanced support, they're working to advance their careers as leaders in their community and we are proud to partner with the association," Frazier said in her remarks.
"Since launching our WGU National Black MBA scholarship just one year ago, we have awarded six student members scholarships in the amount of $81,000 in tuition," Frazier said. "At the same time, we're working to create opportunities for networking and communities connecting through our virtual club, webinars, and LinkedIn groups. We love seeing the engagement from our student members."
Watch Mitsu Frazier's full remarks below.