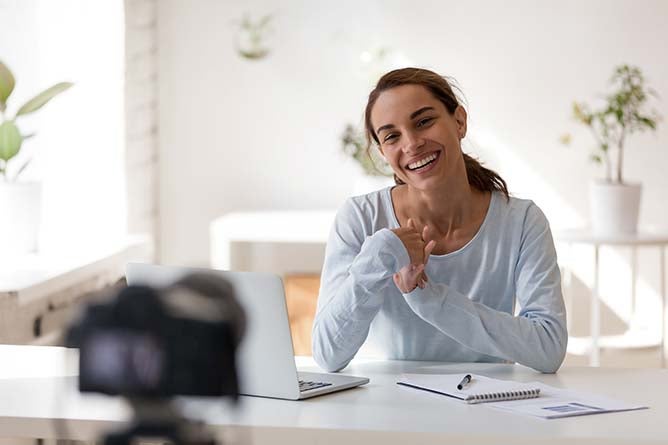 Teachers are finally getting the respect they deserve—and all it took was a global virus outbreak.
Schools worldwide are closing in response to the COVID-19 pandemic, and the closures have affected more than 91 percent of the world's students, according to UNESCO. Given the swift transition to e-learning and the glut of online educational programs, some teachers might be worried that they'll be made obsolete. But if the praises, memes, and parental apologies are any indication, the value of teachers has never been higher.
Expressions of gratitude.
Parents, tasked with homeschooling their children during this crisis, have a new—or at least renewed—admiration for teachers. If you're a teacher and you haven't yet received personal messages from your students' parents, the many memes and teacher appreciation tweets circulating the internet will surely make you feel appreciated.
Further Reading: Once a teacher, always an educator.
Many businesses, too, are recognizing teachers' service during the COVID-19 crisis and are offering discounts and giveaways. Under Armor, for example, is offering a 40 percent discount to teachers. Reese Witherspoon's company Draper James is running a lottery to give free designer dresses to teachers. A McDonald's in Tulsa, Oklahoma, even offered teachers free breakfast on state testing day, local news station KJRH-TV reported.
Such benefits are well deserved. The school year stopped in its tracks practically overnight, and teachers were forced to work in a completely different way and from a completely new location: their homes. If that wasn't enough, many teachers also have children of their own to homeschool, and many share their living spaces with spouses or roommates, many of whom are also working at home.
We're all doing our best, but teaching and learning in these conditions is a huge challenge, and it's drastically changed how teachers do their jobs.
Changing roles.
Most schools were nearing the end of the school year when the coronavirus outbreak disrupted everyone's plans. Teachers had a good idea of the concepts left to cover and how they would ensure students learned everything they needed to know.
Those plans got thrown out the window.
Many teachers feel as though they're starting a new job—one they didn't necessarily want.
Many families are brand new to e-learning, so teachers have had to provide impromptu IT support. Many teachers have had to ramp up the cheerleading aspect of their jobs to keep kids focused and positive. Some are providing more individualized counseling and support to meet their students' needs. Others are even functioning as administrators to their new de facto teaching staff: parents.
"We are all new teachers now," says award-winning teacher, author, and columnist Larry Ferlazzo in his video, "7 Tips for Remote Teaching." "We are building a plane while flying it."
Ferlazzo says that now is the time to "lead with love, and not lessons." He discourages teachers from grading during this time and advises them to keep instructions clear and simple. We're all operating in crisis mode, Ferlazzo says, and that means that teachers and students have less cognitive bandwidth for intellectual work.
"Think about the material you want to cover," Ferlazzo says, "then cut it in half."
Meeting the challenges.
Unable to deliver much new material, teachers are working hard to minimize regression and help their students retain what they learned. Research cited in the Washington Post shows that the typical student loses one to two months' progress during the average 10-week summer break. With many schools closing for the rest of the year, it's hard to estimate just how far behind students will fall.
Teachers are currently basing their lessons on what is most critical and can be most easily presented in e-learning platforms. This can be particularly challenging for teachers who aren't so tech-savvy—they might need to walk students and parents through new programs before they've firmly grasped their own workflows.
With students and parents now communicating at all hours, it's difficult to control when the school day begins or ends. Many teachers are working longer and harder than ever to learn new technologies, reply to emails, and create brand-new online curricula. If it feels like the work never stops, it's time to set some boundaries, put down the computer and leave the ersatz classroom for the day.
Throughout these challenges, teachers' relationships with their students remain paramount—but these relationships will look different. Older students are communicating with teachers more like coworkers would, connecting via emails, chats, and Zoom meetings. Teachers of younger students are posting more videos and conducting virtual class meetings to let students see their teachers and each other.
However you do it, maintaining these vital connections through an unprecedented global crisis is more important than any lesson you teach.
The good news.
If there is any good news in this crisis, it's that teachers are more appreciated than ever. Parents can't wait to get their children back to school, and they have a renewed respect for the value of teachers.
No one knows when teachers and students will be reunited in brick-and-mortar classrooms, but there will be a celebration when it happens. If this crisis has taught us anything, it's that teachers can never be replaced.