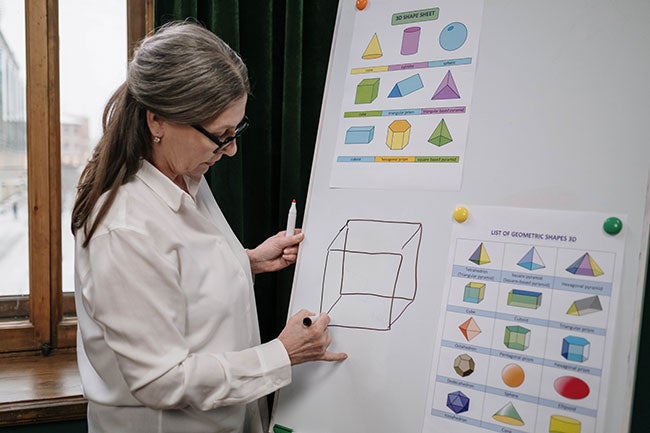 If you're studying to become a teacher, it's important to get ready for the step after graduation: the job hunt. Part of preparing for that process is writing your teaching philosophy statement. This statement gives employers a sense of who you are in the classroom and how your beliefs and values impact the way you teach. 
If you've never put your teaching philosophy on paper, knowing where to start can be half the battle. This guide will walk you through how to write your teaching philosophy statement so that it stands out to future employers.
What Are the Components of a Teaching Philosophy?
Teaching philosophy statements are usually one to two pages and are made up of an introduction, body, and conclusion.  
Introduction: Your general beliefs about education and pedagogy. 

Body: How you would put those beliefs into practice. 

Conclusion: Your goals as a teacher and how you intend to accomplish them. 

These sections can be constructed in several different ways but typically include: 
A look into what shapes your approach to teaching. 

The learning goals you have for your students, as well as your own teaching goals. 

A discussion of your teaching methods and how you plan to implement them. 

A description of your evaluation and assessment methods and how they support your definition of good teaching. 

How Do I Write a Teaching Philosophy?
Now that you know the basic components of a teaching philosophy statement, it's time to put it on paper. The first step to writing a strong teaching philosophy is to define your goals and objectives. This will help lay the groundwork for your teaching philosophy. To help pinpoint your objectives, consider these questions: 
What do you hope your teaching will accomplish? 

Why did you decide to become a teacher?  

What will students have learned once they leave your class? 

How do you plan to advance your skills through further education?  

Once you have a clear idea of your teaching objectives, you can discuss the methods you want to use to achieve them. It's important that your teaching philosophy statement paints a picture for future employers that will help them visualize the learning environment you want to create and how you and your students will interact. You can do this by including specific examples of your teaching strategies and any projects or assignments you would create to support those strategies. This is also a great place to expand on your knowledge of learning theories (such as cognitive, behavioral, constructivism, humanistic, or transformative theories) and how you plan to put them into practice.  

Next, discuss what success looks like for your students and connect how this supports the kind of learning described in your teaching philosophy. In this section, you can also talk about your personal approach to teaching and elaborate on:

What makes you unique as an educator. 

Where your teaching philosophy originated. 

Mentors, college courses, or programs that had a particular influence on you. 

What parts of teaching most inspire you?  

What standards you set for yourself, and why. 

What guides your teaching and learning.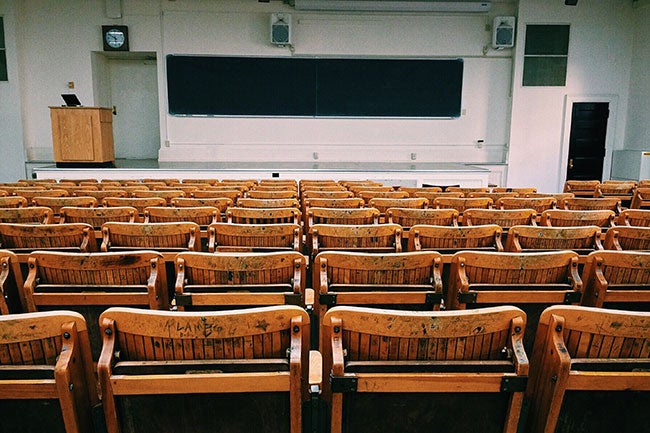 Some additional information you can work into your teaching philosophy statement include:  
Personal or professional achievements 

Examples of course syllabi 

Student reviews or related stats 

Mention of classes previously taught 

Statements that aren't reflective: Give context to how your teaching techniques and experiences have contributed to your teaching beliefs. 
Jargon: Use clear and common language. 

Fluff: Don't give idealistic or empty concepts. 

Clichés: Reflect your unique beliefs, experiences, and circumstances. 

Past-tense language: Write in the present tense and in first person. 

Misspellings or errors: Proofread carefully to catch any typos or mistakes in grammar or usage. 

The conclusion of your teaching philosophy statement is a great place to talk about where you've been and where you want to go as an educator. For example, you can reflect on what inspired you to earn your teaching degree, how you help students learn through effective teaching, or your plans to advance your skills through continuing education. 
Lastly, keep in mind that your teaching philosophy statement is always a work in progress. It's important to continually revisit and reassess so that, as you evolve as a teacher, your teaching philosophy will, too.