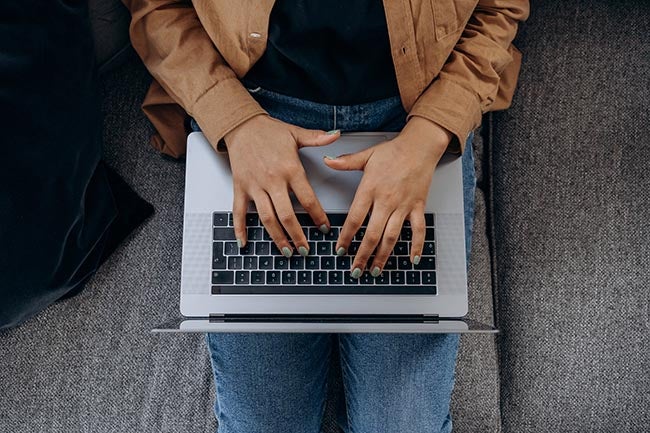 Email marketing is one element of a marketing strategy. It involves the use of emails to keep customers informed about company news, limited time offers, product updates, and more. When done effectively, email is a powerful communication tool that can build relationships with potential customers and increase your sales efforts.
In today's increasingly digital world, a candidate with email marketing experience can be valuable to any business—no matter the industry. If you're interested in marketing, having a solid grasp on how email marketing strategy works and why it's effective can give you a competitive advantage in whatever marketing career you pursue. 

Is Email Marketing Effective?
When you compare email marketing strategy to other types of marketing, it's one of the most effective and inexpensive ways to promote your company's products or services. It can help beef up your communication efforts, engage customers, and support sales efforts.
If you're still on the fence about the effectiveness of email campaigns, here are some facts to consider:

It's inexpensive.

The cost of marketing emails is much lower than other advertising channels, and in most cases, the set-up is free. An account in Mailchimp, for example, allows you to send up to 12,000 emails per month to a list of up to 2,000 contacts for free. Depending on your email platform, paid plans can range from $7 to $250 a month. Companies can spend as much as 30-60 times more on things like TV, print, or internet advertising.
It has a high return on investment.

According to the Direct Marketing Association (DMA), for every $1 you spend on email campaigns, you can expect an average return of $42. 
When it comes to ROI by industry, a report from Litmus breaks it down in more detail:
Software and technology: 40:1
Marketing, PR, and advertising agencies: 42:1
Retail, ecommerce, and consumer goods or services: 45:1
Media, publishing, events, sports, and entertainment: 45:1
Travel, tourism, and hospitality: 53:1
As you can see, companies in the travel, tourism, and hospitality industries have the highest ROIs.
It's impactful.

Email marketing is up to 40 times more effective than social media, according to a study done by McKinsey & Company. The same study also shows that the buying process happens three times faster from marketing emails than in social media platforms.
It's accessible.

85% of users now use smartphones to access their email, which means you have the power to reach your audience through email marketing 24 hours a day, 365 days a year, from wherever they are.
It's growing. 

In 2019, there were 3.9 billion email users, and that number is projected to grow to 4.3 billion by 2023. That means in a few years, half of the world's population will be using email.
It's efficient.

Thanks to email automation tools and email marketing templates, your marketing team can create, schedule, and send emails to millions of customers with just a few clicks. Utilizing these tools can help your team work smarter—not harder.
It builds relationships.

By showing up consistently in a subscriber's inbox, your company has a better chance to build a long-term relationship with them. This creates more opportunities for interaction with your brand. Email also offers the ability to personalize your content according to each subscriber's preferences. Thanks to email analytics, your company can learn where your customer clicks and identify the type of content they interact with most. This will allow you to adapt content to appeal to their purchasing behavior.
How Does Email Marketing Work?
Email marketing works to support your organization's overall marketing strategy. This is done through email campaigns. A campaign typically coordinates with a marketing promotion and includes a specific call to action. They're often sent through email service providers such as Mailchimp, Campaign Monitor, Constant Contact, and Cakemail.
Now that you know how email marketing can be used and some of its advantages, here are a few tips to get you started on creating your own email marketing campaign: 

To reach a big audience you need to grow a big audience. This means building an email list. Below are a few tools you can utilize:  
Email opt-in forms throughout your website let users know they can sign up for your email list and hear from you about the latest company news, sales, or product arrivals
Pop-up ads can be strategically timed to appear as users navigate your site and encourage them to sign up for your email list.  
Social media channels like Facebook, LinkedIn, and Instagram are a great way to utilize your following and cross-promote your email campaign.
Create an incentive for signing up, such as a discount, eBook, etc. to grow your email list.
However you decide to build your list, make it clear to customers what they're signing up for. Otherwise, your emails could be marked as SPAM, and your company could be blocked from sending further communication.

The goal of email is to communicate something important to your readers. However, if your content and delivery aren't quality, chances are your message will never get opened.
So, what makes an email quality?

It adds value.

Every email you send should benefit your audience in one way or another. This could be things like providing tips or advice, sharing exclusive content, or offering a discount.
It has an enticing subject line.

The subject line of an email is the single line of text your subscribers see when your message shows up in their inbox. It can often be the deciding factor as to whether or not someone opens your email. For this reason, an enticing subject line is key. An effective email subject line is short (around 60 characters), specific, and personalized.
It's mobile-friendly.

As mentioned earlier, 85% of people read email on their phone. This means your content needs to be created for the mobile experience. Some ways to do this are to use more visual elements vs. text, keep your copy short, and put your most important message at the top of the page so readers don't have to scroll to find it.
It has a clear objective.

Every email you send should contain a specific action you want your reader to take, whether that's to make a purchase, sign up for a class, donate to a cause, etc.
It's on brand.

From the design to the copy, emails should follow your organization's brand guidelines and have a consistent look and feel. This can help you gain brand recognition and build a feeling of familiarity among your audience.
With email automation, you can create a series of emails that are automatically sent to your subscribers. For example, emails can be action triggered, so if someone subscribes to your list, a thank you message can be immediately sent to their inbox. This means you spend less time manually scheduling and sending emails, which can help maximize your team's marketing efforts. Given the time-saving benefits of email automation, it's no surprise 75% of marketers use at least one automation tool.
Automation also makes it easier to stay in touch with subscribers on a regular basis so that they stay engaged with your brand. It's important to schedule messages frequently so that way customers don't go too long without hearing from you.

To get the most out of your email marketing efforts, you need to know what's working and what's not, so you can make improvements along the way. Email analytics gives you the information to do just that.  
Most email marketing tools use tracking features to automatically gather data for each campaign you send. As soon as an email hits your subscriber's inbox, information such as click-through rates, conversions, opens rates, and unsubscribes are collected for your review.

According to Campaign Monitor, here are some good numbers when it comes to email analytics:

Average email open rate: 15-25%

Average click-through rate: around 2.5%
Average click-to-open rate: 20-30%
Unsubscribe rate: under 2%
When it's all said and done, understanding analytics is a win-win for your organization and your subscribers. They get a better email experience, and you gain valuable information that can be used to help you generate more leads and potential sales.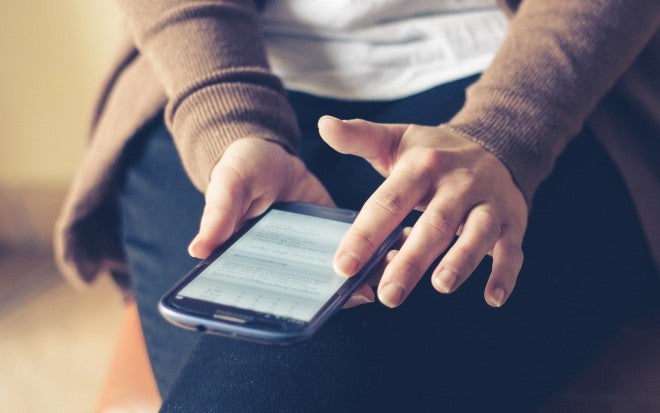 What are the Best Email Marketing Tools?
The good news is, you have a lot of options when it comes to email marketing tools and software.
So, how do you pick the best one for your business?

First, you want to make sure whatever email service provider you choose meets your specific business needs. Do you need flexible pricing? Are you looking for 24/7 support? Will you want hundreds of templates to choose from? These are all things to consider as you explore your options.   

Some general things you'll want to look for in your email service provider are:

Analytics reporting

Mobile-ready designs
An easy email builder
Design and spam testing
Integrations and plugins
Below are a few email marketing tools to consider:

Mailchimp

Mailchimp's features include an easy drag-and-drop email builder, autoresponders, segmenting contacts into groups, and simple tracking for analytics. It also allows you to schedule delivery times based on users' time zones, and you can set up audience segmentation based on geolocation. You can also integrate Mailchimp with WordPress, Shopify, and many other platforms. Mailchimp offers a free plan that allows you to send 12,000 emails for up to 2,000 subscribers. Paid plans start at $10 a month.
Drip

Drip is an email marketing platform that's commonly used for eCommerce, bloggers, and digital marketers. It offers a wide range of tools to make marketing automation, sales funnels, and personalization easy. Plus, its eCommerce revenue attribution feature shows exactly how much revenue you generate from each email marketing campaign. Drip's plans start at $49 a month.
Cakemail

Similar to Mailchimp and Drip, Cakemail can help you create, send, and track email marketing campaigns. Cakemail offers a free plan that allows you to send up to 12,000 emails a month to 2,000 contacts. Paid plans start at $7 per month.
HubSpot

HubSpot is an inbound marketing and sales platform that helps companies attract visitors, convert leads, and close customers. It brings together a variety of functionalities and allows marketing teams to manage all their activities in one place.
MailGenius

MailGenius is an email testing tool that ensures your emails don't end up in a subscriber's spam folder. It offers a free email deliverability tester and email spam checker. With these tools, you can test whether emails are reaching the inbox of your recipient.
Reach

Reach offers marketing automation to help attract qualified visitors, assign prospects, and engage leads. They also use data, technology, automation and audience development to build customized marketing solutions for its clients.
How Do I Learn More about Email Marketing?
If the idea of using email marketing to help sell products and attract customers sounds enticing to you, getting a marketing degree could be the perfect educational path for you.
An online marketing degree from WGU will help you understand how all the various marketing avenues—such as email, website, social media, direct mail, etc.—work together as part of a larger strategy to generate customers. Learn more about our marketing degree program and get started today.