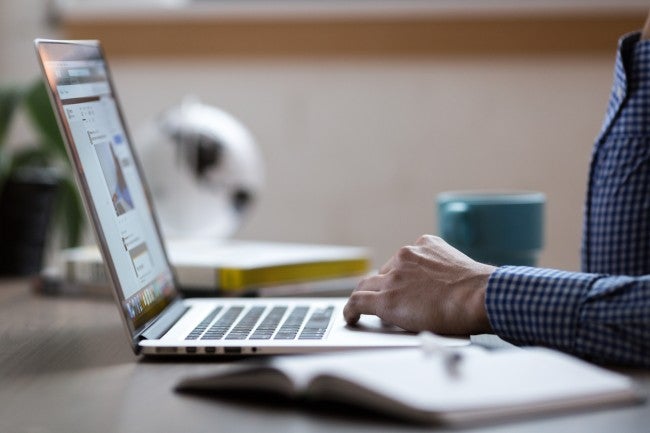 The definition of healthcare management is pretty self-explanatory at first glance. Someone who manages healthcare. But when you dive into it, what does that really mean? Healthcare management can also be known as healthcare administration and is the overall management and oversight of departments, hospitals, clinics, public health systems, or entire systems and facilities. 
Healthcare management is often an ideal career path for those who are interested in the healthcare industry, but don't want to do direct patient care. Healthcare management doesn't involve seeing patients for medical needs, but rather involves helping them along the healthcare journey. It may also involve helping to organize and schedule medical professionals and facilities so they are ready for patients. 
If you're interested in the healthcare industry but don't know if you want to be a doctor or a nurse, a career in healthcare management could be the ideal fit for you. Learn more about what healthcare managers do every day, and how you can be qualified to become one.
What do healthcare managers do?
Healthcare managers may have a wide variety of responsibilities in their daily work. Many of their responsibilities will be specific to the kind of facility where they are working. Often a healthcare manager's job description will include:
Working with healthcare professionals to offer efficient and quality care to patients.

Understanding regulations and laws to ensure their facility is in compliance.

Supervising healthcare workers like nurse managers, receptionists, scheduling administrators, and more.

Managing budgets, overhead costs, patient fees, and billing.

Creating work and shift schedules for medical providers and other healthcare administrators.

Presenting at investor meetings to ensure everyone understands what the facility is doing.

Keeping and organizing records for the facility.

Communicating to the medical staff and department heads to make sure everyone understands budgets, organization, schedules, rules, and more.

Create goals and objectives for the department or clinic.

Recruit and train staff members.
If you're excited about the idea of being involved in healthcare, working with patients, and helping get the facility organized you may enjoy a career in healthcare management. 
Where do healthcare managers work?
Healthcare management or administration is needed in every kind of healthcare system, including:
Hospitals

Emergency rooms

Specific departments or floors inside a hospital

Clinics

Nursing homes

Community health centers

Insurance organizations

Pharmacies or pharmaceutical organizations 
Healthcare managers may need to work on weekends or holidays, because many healthcare facilities like hospitals and nursing homes are open 24/7. Many healthcare managers work full-time, 40 hours a week, or may work even more during busy times.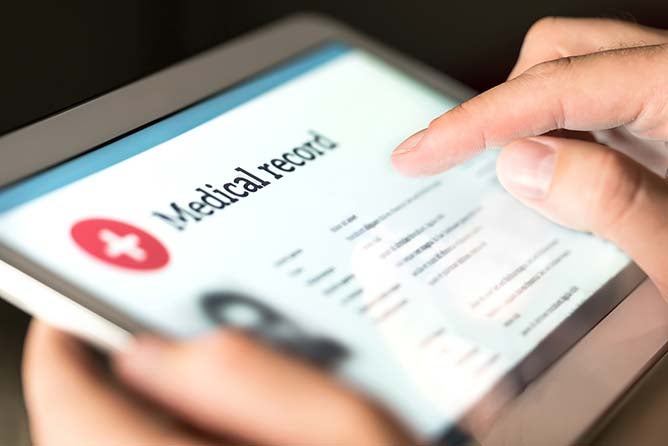 Healthcare manager salary.
The average annual salary for healthcare managers is over $100,000 per year. The top 10% of healthcare managers earned more than $189,000 per year, while the lowest 10% earned around $58,000 per year. The salary that a healthcare manager should expect will vary depending on where they work. A high level healthcare manager that is in charge of an entire hospital is likely to make more than a healthcare manager who oversees a small clinic. Similarly, the education and years of experience a healthcare manager has will greatly impact how much they can earn. 
Healthcare manager job outlook.
Employment of healthcare managers and similar occupations is expected to grow 18% by 2028, much faster than the national average for job growth which is just 6%. Healthcare is a constantly growing industry, so there is always high demand for professionals who can help facilities be successful and efficient. Advancements in medical technology and increase regulation of insurance and healthcare mean there is even more work for healthcare managers to do.
Healthcare manager education requirements.
Healthcare managers will need a bachelor's degree, if not a master's degree, in order to be qualified for their position. A bachelor's degree is a critical first step to getting on the path toward this profession. A good healthcare management bachelor's degree will help you learn business fundamentals like spreadsheets, communication, and HR skills, as well as give you insight on specific healthcare skills such as medical technology, healthcare values and ethics, healthcare research, and more. Healthcare managers need a solid understanding of both business and healthcare in order to be successful, and a bachelor's degree is key in helping you be prepared for the demands of this job.
If you are excited about the healthcare industry and want to help patients, but aren't sure if being a nurse or doctor is the best fit for you, consider a career in healthcare management. This profession allows you to be involved in the medical and healthcare industry in an exciting way. Get started on this career path with a degree from WGU.