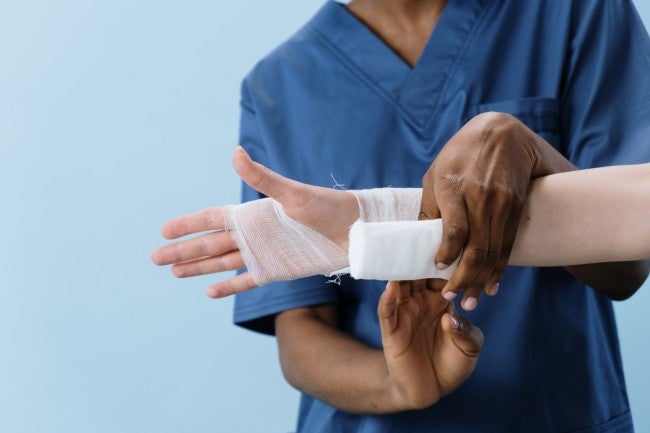 Now more than ever, nurses are essential to our nation's health and well-being. If you enjoy taking care of people and making a difference within your community, a career in nursing may be your calling!
Depending on your interests, there are many entry-level nursing careers for you to choose from. A position as a licensed vocational nurse, for example, pays well, requires minimal education, and gives you valuable experience in patient care. Some LVN nursing programs can even help you prepare to become an RN.
So  what is an LVN nurse and what does an LVN do? Use this guide to learn how to become an LVN and why it's such a valuable, rewarding job that can open the door to your RN career.
As a licensed vocational nurse, you'll provide patients with quality care and comfort measures under the supervision of registered nurses (RNs). This includes performing numerous clinical tasks and offering basic care and assistance to patients in a variety of settings, such as hospitals, medical offices, and long-term care facilities. Chances are you've interacted with numerous LVN nurses during your own medical care.
LVN and LPN (licensed practical nurse) are used interchangeably to describe this role because they're essentially the same occupation, so the term will be used interchangeably in this article as well. Both jobs entail the same duties and have identical education and licensing requirements. Basically, the sole difference between an LVN and an LPN is where they work. Vocational nurses practicing in Texas and California are typically called LVNs, whereas their colleagues in all other states use the LPN title.
As an LPN nurse, you'll be trained to assist registered nurses and physicians and provide a wide range of patient services. Your duties can include:
Monitoring and recording vital signs

Updating patient charts

Offering bedside care

Assisting in nursing care

Dressing wounds

Administering medications

Organizing medication of patients

Providing meals

Cleaning and managing medical equipment and instruments

Starting intravenous (IV) fluids
Registered nurses also use the data and observations you'll collect to guide their patients' treatment plans. So you'll be an essential part of each patient's well-being and a valued member of the healthcare team. 
And if you're interested in taking on a leadership role, vocational nurses can sometimes move into supervisory roles overseeing other nursing aides and assistants. Or you can leverage your LVN experience and continue your education to become an RN. 
Licensed vocational nurses have a lot of options as to where they work. If you love working with the elderly, then practicing at a nursing home is an excellent fit. Or if you'd like more roles and responsibilities, along with typically higher pay, then seeking work in a hospital is a great option.
Here are the most common places LPNs work:
Public and private hospitals

Physicians' offices

Nursing homes

Residential care facilities

Schools and universities

Military organizations

Correctional facilities

In-home healthcare
Another tip: If you're looking for more autonomy without constant supervision, practicing as a home health nurse or within a nursing home is a good choice. In either scenario, you'll be able to spend more time with patients and make a greater impact.
LPN average annual salary.
An LPN nurse earns more than other health technicians and technologists, as well as the above the annual average salary for all U.S. occupations. According to the Bureau of Labor Statistics (BLS), the median average salary for a licensed practical nurse is $47,480—with the lowest 10% earning less than $34,560 and the highest 10% earning more than $63,360. This also breaks down to a median hourly wage of $22.83, which is fantastic pay for an entry-level healthcare position or nursing care job.
Of course, your salary will be affected by what region, state, or city you reside in (depending on the cost of living), as well as what clinical setting you choose to practice from. For example, nursing and residential care facilities typically pay the most, whereas physician offices usually pay the least.
This being said, selecting an environment where you feel the most comfortable and where you can do the most good is often more important than earning a few extra dollars. And if you decide to earn your healthcare degree to become a nursing admin or a licensed RN, you'll be able to increase your income significantly. Medical and health services managers, for example, average $100,980 per year.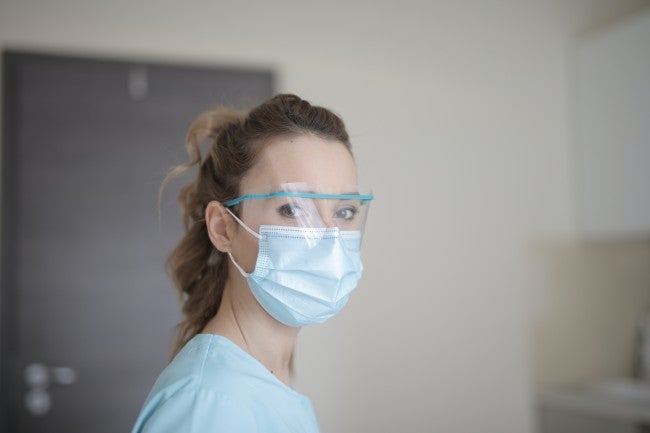 With a nationwide nursing shortage, the outlook for LVN employment is good. The BLS predicts a 9% job growth rate over the next 10 years, which is well above the average growth rate for other U.S. occupations.
One of the reasons for the high demand is to take care of our aging baby boomers population as their healthcare needs will grow. Also, many chronic conditions, including obesity and diabetes, are on the rise, and vocational nurses will be needed to help provide patient care. Lastly, more procedures are being done in outpatient care centers, making it a requirement to employ LVNs in these settings.  
Becoming a licensed practical nurse additionally opens the door to other employment opportunities, such as becoming an RN—which has a similar job growth rate and a $25,000 annual increase in pay, on average.
Education requirements.
Becoming an LPN is a fairly quick process and requires these three steps:
Earn your high school diploma or GED.

Enroll in an LPN program—completion typically takes one year. These programs are offered by community colleges, technical schools, and through online courses. Completion of this program will demonstrate you have the specific skills needed to perform the job duties for an LPN role.

Pass the National Council of State Boards of Nursing (NCLEX-PN) exam and apply for your professional LVN certification. This exam will help you become licensed and qualified for job opportunities.
What's great about becoming a LVN jobs is that you can get your feet wet in the nursing field to see if it's the right career for you. Being licensed for this role will help you get experience and be prepared for the next step in your career. You'll also earn a good wage and gain valuable credentials in an LVN license that you can apply if you want to take the next step to become an RN.
Some universities, such as WGU, offer online prelicensure nursing programs that provide excellent pathways for aspiring RNs. At WGU, we use competency-based education, which means that you can use what you've learned as an LVN to potentially move through classes faster. And since the coursework for our prelicensure, RN-to-BSN, and nursing master's degree programs are completed online with no set log-in times, you can earn your degree while still working full time as an LVN nurse. 
WGU also offers numerous scholarships and low, flat-rate tuition, making earning an advanced nursing degree—and continuing to progress your career—more affordable than you think. 
LVN skills.
In addition to the training and education listed above, successful LVN candidates (and future RNs) should have these soft skills:
Communicative—excellent written, verbal, and interpersonal communication skills are essential.

Observant—being detail-oriented helps to ensure patients receive the right care at the right time.

Compassionate—you'll need empathy for the people you're caring for.

Friendly—being personable with patients and your coworkers is a large part of the job.

Patient—it can be stressful at times working with sick or wounded people.

Flexible—no day is exactly the same in the healthcare world, so you must be able to go with the flow.

Strong—you'll often need to perform physical tasks for long periods of time.
Vocational nurses care for a broad spectrum of patients, which is why they need to be caring, responsible, and accountable individuals with solid time management skills.
If you're looking for a stable entry-level position with the potential to grow into more senior healthcare and nursing roles, becoming an LVN is an ideal choice. Yes, it can be challenging at times, but it's also extremely rewarding. So follow the path we've outlined in this guide to take the next step in your career…and life!