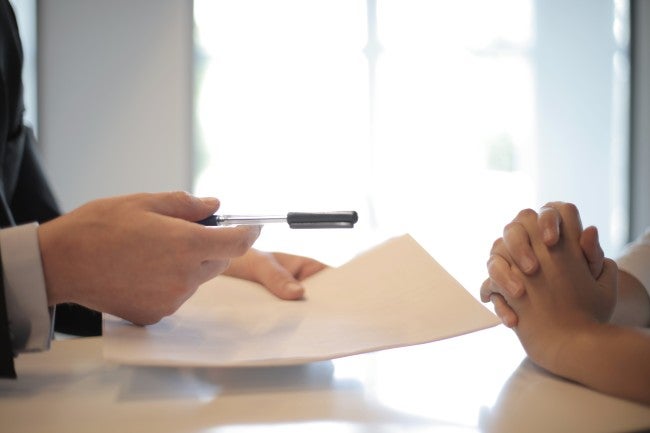 Nurses are caring individuals that want to make a difference in people's lives, and as a nurse case manager, you can make a huge impact. Often working with people that require ongoing medical care, RN case managers oversee their long-term care plan and can develop rich, rewarding relationships with these patients.  
Are you already a nurse and considering moving into another role where you can work with patients for the entire course of their treatments or illnesses? Or are you thinking of turning your passion for helping others into a career by earning your nursing degree? Either way, becoming a case manager is an excellent choice with great pay, fantastic job growth, and a fulfilling role that provides a holistic approach to health care. Read this guide to learn more.
What does a nurse case manager do?
Case managers typically establish care for patients that are geriatric, recovering from serious injuries, or dealing with chronic illnesses. They work both within and outside of a hospital or medical facility. And these registered nurses (RNs) collaborate with doctors and other medical professionals to give their patients the comprehensive care that they need. This includes advocating for their patients, coordinating their care, and providing other healthcare services and education.
Unlike specialized healthcare professionals, case management nurses perform a variety of tasks across a wide range of disciplines. Case management nurses are responsible to:
Create and manage the plan of care for patients with chronic or serious conditions such as diabetes, heart disease, Alzheimer's, and cancer.

Advocate for personalized treatment options that address a patient's unique health needs.

Schedule their patients' medical appointments and follow up to ensure they attended them.

Communicate about a patient's health condition with the patient and their family.

Offer education and guidance for navigating complex medical decisions.

Serve as a liaison between patients and their insurance providers to promote quality, cost-effective care with the best patient outcomes.
Nurse case manager specialization.
Case management nursing is a unique RN occupation because it provides a more holistic approach to health care. As an RN case manager, you'll have the opportunity to address your patients' physical and psychosocial needs.
You'll also have the opportunity to specialize in an area that you're the most passionate about. Here are some of the most common case management nursing specializations:
Patient specialty—focuses on a specific patient population such as the elderly (geriatrics) or children (pediatrics).

Service specialty—focuses on a specific service area such as hospice, home healthcare, or rehabilitation.

Duration specialty—focuses on the length of patient care such as short-term injury rehabilitation or long-term illness management.

Disease specialty—focuses on patients suffering from a specific disease or chronic illness such as diabetes, cancer, substance abuse, or mental illness.
Where do RN case managers work?
Because case managers work in such a wide variety of roles, they also work for a wide variety of employers. Depending on your specialty (or preference), you could do case management in a more traditional healthcare environment like a hospital or managed care facility. Or you could work for an outpatient facility, home healthcare agency, or private medical practice. There are even case management jobs offered within government-sponsored programs.
Another option if you'd prefer to work from home, is getting a case management job with an insurance company, where you'll manage patient care and billing. Or, if you'd like more flexibility and independence, you can also work as a consultant or as a traveling RN case manager for hospitals, hospices, and other medical organizations.
Just as you'll plan the best course of treatment for your patients, you can plan the best specialty and setting for your nursing career!
How much does a case manager make?
According to the Bureau of Labor Statistics, the median average salary for a registered nurse is $73,300. That's nearly double the salary of the average U.S. worker! And due to the specialized nature and demands of their positions, case management nurses can make even more than general RNs—along with many added benefits, including overtime and retirement pay, health insurance, paid time off, and flexible scheduling.
As for their job outlook, qualified RNs are more in demand than ever due to a nationwide nursing shortage. In fact, jobs for registered nurses across all disciplines are predicted to grow by 7% over the next 10 years. Case managers, in particular, may experience an even faster growth rate because they're becoming an invaluable asset in helping our healthcare system find a balance between patient needs, costs, and resources.
The U.S. Census Bureau also expects the number of Americans over the age of 65 to grow from 52 million to 78 million by 2035. This will increase the demand for long-term geriatric care and illness management.
A final reason for high employment growth in this sector is that treatments for chronic illnesses and serious injuries are getting better. Thus, patients are living longer and will need more nurse care managers to oversee their health programs. Case management professionals are key in helping meet the increased demands of the health industry.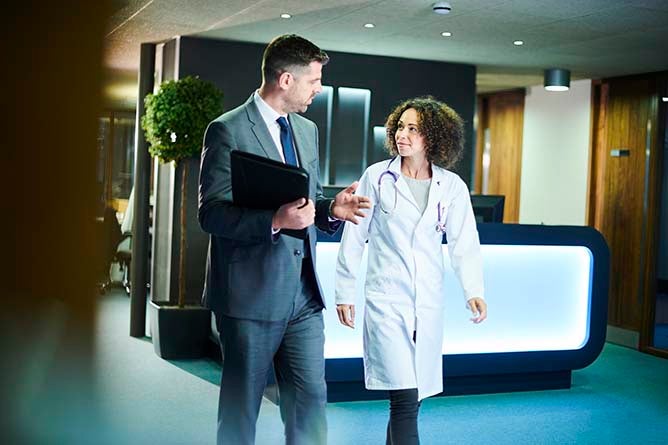 How do I become an RN case manager?
Pursuing a career in nurse case management often requires a higher degree. A Bachelor of Science in Nursing is a good option for RNs looking to transition into a nurse case manager position. However, if you're new to the nursing field, you may want to start with a nursing prelicensure program.
After earning your bachelor's degree, you can further advance your career with a certification from the American Nurses Credentialing Center (ANCC). This professional certification isn't required for continued employment, but it makes you a better case manager, can increase your pay, and will make you more desirable for future job opportunities. To qualify you'll need:
An active RN license.

Two years of full-time practice.

2,000 clinical hours.

30 hours of continuing education in your field.
Another way that you can progress your career as an RN case manager is to earn your master's degree. WGU has seven master's degree programs specific to nursing—all of which can be completed online. This is another great option for working registered nurses because they can fit in coursework around their busy schedules. And our RN-to-MSN programs work well if you're new to the nursing profession and want to get an advanced degree faster—which will increase your hire-ability within case management.
Skills and attributes of a nurse case manager.
Nurse case managers need many skills and attributes beyond those common to traditional nursing roles. They must be able to work autonomously and make quick decisions. They also need to be excellent communicators to effectively relay critical information to their patients, clinical teams, and insurance providers.
Here are other top skills of successful case management nurses:
Time management

Organization

Delegation

Clinical practices

Cultural sensitivity

Political savvy

Conflict resolution

Problem-solving

Teaching

Tolerance

Commitment
Whether you're an aspiring nurse or an experienced RN, you can begin working toward a career as a nurse case manager with the right education, drive, and skillset. It's an incredibly rewarding field that you can adapt to meet your own goals while giving your patients' the best quality of life possible.