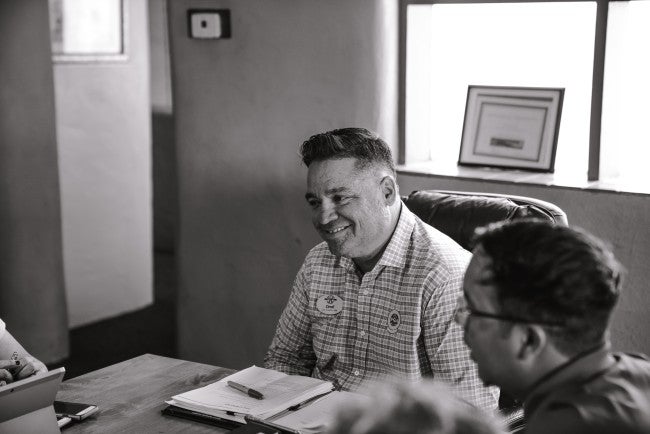 Why do some lead while others follow? It's a universal question with intriguing theories that attempt to answer it. No matter where you stand on this mystery, leadership opportunities exist in every field, and so the topic of leadership is covered in just about every online degree program. During the course of your studies, you're likely to learn about different leadership styles and perhaps find out which one is best suited for your career goals. 
Situational leadership could be one of them. This leadership style requires that leaders adjust their management style to ensure they are leading in the most appropriate and successful way. They need to be nimble and have a keen understanding of when to change up their leadership style depending on the business scenario—the situation. 
What do situational leaders do?
The guiding principle in this leadership style is that for a leader to be successful, they need to be adaptable, knowing when to use one of four task-based styles at any given moment. 
Delegate. Allows teams to take responsibility for decisions. Characterized by the ability to delegate tasks to employees with a propensity for working independently. Leadership's guidance spurs a team or individual's maturity. 
Participate. Emphasizes shared ideas and decisions. Effective in leading employees who, although experienced, might lack the confidence to complete assigned tasks. 
Sell. Leadership has to persuade team members who have the ability but who might be unwilling to take on the task.
Tell. Leadership has to provide explicit direction and supervise work closely. Often used in managing new team members. 
Situational leadership, while not limited to the business world, is more likely to be applied in business settings because the qualities of this leadership strategy align closely with basic business principles. For this reason, it's not uncommon for business leaders who apply situational leadership to have earned an business degree online. Learning about other types of management styles for business leaders is an excellent opportunity to compare and contrast, and perhaps home in on the style that best fits you. 
Who created situational leadership?
Leadership experts Paul Hersey and Ken Blanchard developed the situational leadership model in their 1969 best-selling book, "Management of Organizational Behavior: Utilizing Human Resources." This book by Hersey and Blanchard has sold millions of copies and has had a profound effect on the business world. Since its introduction, the Hersey Blanchard model has been adopted globally by hundreds of Fortune 500 companies. Blanchard and Hersey are well known across the business and leadership world for the situational leadership theory, and Blanchard and Hersey both have taken roles as leaders in business theory. Blanchard and Hersey are credited with developing a theory that gives business owners the skills and readiness level to change their industries.
What are examples of situational leadership theory?
The best way to explain what a situational leader does is by sharing examples of how the situational leadership model can be used most effectively, and who has already done so. 
Example Scenario 1. A major earthquake strikes a small town. The emergency room at the local hospital has suddenly become jam-packed with critically injured citizens who must be cared for as soon as possible. In this situation, it is crucial that the emergency supervisor immediately shift from any other leadership style, such as "delegating," to a purely "telling" style involving constant supervision and direction to all ER staff until the last patient is seen. 
Example Scenario 2. A magazine editor must oversee the completion of a special anniversary issue with her team. She's not too worried because she's collaborated with this same team on several similar projects. She trusts in the team's ability and is confident the work will get done, and done beautifully. With this in mind, the editor uses a "delegating" style of situational leadership throughout the project and knows she can assign tasks to each team member with little supervision. To demonstrate the shifting nature of situational leadership, perhaps the editor's assigning process starts with a more "telling" style ("I need you to do this.") and then shifts to a "participating" or "delegating" style that informs the remainder of the task at hand ("Love your idea. Let's run with it!")
General George Patton. The highly celebrated commander of the U.S. Seventh Army in World War II and the U.S. Third Army in France and Germany after the Allied invasion of Normandy in June 1944, is a distinguished example of a situational leader. From battlefield to bunker, General Patton led with both might and mind and often had to adapt his leadership style depending on the situation presented. For example, determining the degree of aggressive military action would require a "telling" style of situational leadership in which he would have to closely monitor the actions of troops, especially younger, less-experienced ones. Patton also produced multiple papers on war strategy. In putting these together, he might have used a "delegating" style in which he assigned officers to gather information for him to complete the papers. 
Pat Summitt. The legendary head coach led the University of Tennessee Lady Vols basketball team from 1974 to 2012 and retired with a record 1,098 career wins. Her success (and the team's for that matter) can be attributed to situational leadership strategies. She recognized the power in shifting from a "telling" style to a "delegating" style of leadership. Summitt coached players to make good solid decisions on their own and empowered them by sacrificing complete control of her team. "I can't score for you, or get a rebound for you, I can only give you the information to be successful," she once told her team.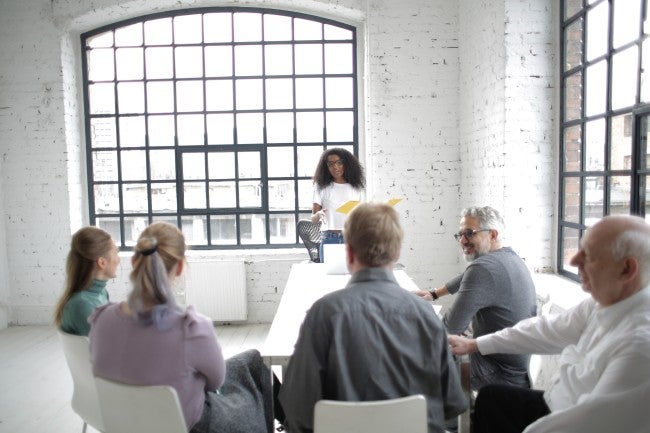 Features of situational leadership.
Situational leaders share several characteristics and skills in common, including but certainly not limited to the following:
Flexible. There's no fixed way of leading when it comes to situational leadership. The style changes according to what's needed to get the job done. If the development level of a team or individual is low, the situational leader focuses more on tasks. If the individuals are satisfactorily developed, the leader will play more of a supporting role. 
Skilled at supervising. Effective situational leaders can immediately recognize when they have to supervise and when they can comfortably step back. For example, with new team members just learning the ropes, the leader may have to provide constant supervision and specific instructions about business objectives and how they need to be accomplished. 
A natural when it comes to coaching. In giving direction for a project, the leader will include encouragement and nurturing, which benefit not only the employee but also the task at hand. A well-coached employee is bound to do a better job, and the situational leader fully understands this. 
Participation oriented. Situational managers often let teams make decisions. This encourages them to work independently, fosters trust, and makes team members feel like they are an important driver in the decision-making process.
Adept at delegating. Delegating can be a situational leader's best friend. When a team is given freedom to tackle an assignment on their own, they feel more empowered and encouraged to bring their A game. And by granting this freedom to the team, the leader is freed up to focus on other responsibilities since they don't always have to engage in the daily activities of the team.  
Insightful and trustworthy. Skilled situational leaders understand the needs of teams and team members and can swiftly adjust their management style to fill those needs. They are also able to gain their followers' trust, which takes a high level of maturity.
Full of integrity. True situational leaders are thoughtful, big-picture thinkers. When they have to shift management styles per situation, they take into account the maturity level of team members and their readiness level, an organization's structure and culture, and the goals to be achieved. 
Courageous. Some leaders stick with a single way of running things. Not so with situational leaders, who have the maturity to take chances and actually thrive on adopting a variety of management styles when needed.
When the situational approach does (and doesn't) work.
This theory allows good leaders to use whichever leadership skills and style best fits their current situation. But does this always work? Here's a look at some of its advantages and disadvantages. 
Pros
Can change your style at your own discretion at any time. 

Easy-to-apply concept: quickly assess a situation then decide what fits best. 

Four ways to lead rather than one.

Makes employees feel more valued because it addresses and supports their needs.

Considerate of employee development and helpful in addressing skill level and needs.
Cons
Could cause confusion if a leader constantly changes their approach.

Might neglect long-term goals since it typically focuses on short-term goals.

Its flexible nature may not bode well in work environments with repetitive tasks. 

Requires the ability to assess an employee's maturity level. If leaders aren't skilled at this, they risk making choices that don't suit a team or individual. 

Could risk putting too much responsibility on the manager, whose decisions aren't always sound. 
Leadership styles run the gamut from the command-and-control approach of autocratic leadership to the power-to-the-employee approach of laissez-faire leadership. Do you see yourself as a "do as I say" boss or as more of a delegator that trusts in teams to get the work done? Are you more traditional or transformative? Perhaps you'll gravitate toward a style that's somewhere in between, such as situational leadership. WGU can guide you in determining the career that's right for you and groom you for the type of leader you aspire to be. Find out more about WGU's many degree programs—each with its own unique leadership opportunities—today!