Marketing and Promotions Career
How to Become a Marketing and Promotions Specialist
Marketing and promotions specialists, also called "promotional marketing specialists," strategize, build, and oversee marketing campaigns. They work to promote sales for a company though a multi-platform approach that includes marketing campaigns, advertising, promotions, and sales. They leverage email marketing, social media, Google ads, SEO, search ads, website landing pages, and other assets to build successful marketing campaigns that drive sales for their employer. This is a generalist role, so it allows professionals to work across the wide spectrum of digital and print marketing. Marketing and promotions specialists have many responsibilities when it comes to designing and launching marketing campaigns that fall under the umbrella of communicating with prospects and customers about their company's product and its benefits and features.
Marketing and promotions specialists build marketing campaigns with the goal of expanding a brand's reach and promoting its product or services to a target audience. The work that these professionals do helps companies bolster brand awareness, build go-to-market strategies, drive new customer leads, inform customers, grow sales, and more.
What Does a Marketing and Promotions Specialist Do?
Marketing and promotions specialists wear many hats because their responsibilities can pertain to the entire scope of an organization's marketing needs. This is a great role in which to begin your marketing career because you'll gain a lot of experience in many areas of marketing. Some of your biggest responsibilities in this role would include: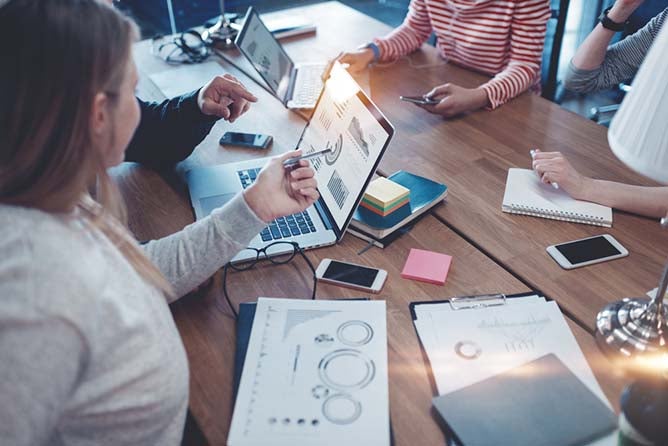 Working under the direction of a marketing manager or promotions manager.
Planning targeted marketing and promotions campaigns.

Performing customer analyses and market research directives to generate and maintain marketing and promotion programs.

Optimizing the website and social media presence of a brand.

Coordinating with other teams (e.g., sales, customer support, etc.) to ensure message consistency.

Executing promotional pieces for products and enabling the design and production of publications with the team.

Generating, analyzing, and distributing monthly reports in product sales and conducting sales and market share analyses to spot new opportunities.

Executing marketing campaigns and communicating with clients to ensure that their needs are met.

Planning and executing promotional events.

Encouraging continuity of messaging through all an organization's marketing channels.

Managing external relationships to successfully deliver business needs of the organization.
How Do I Become a Marketing and Promotions Specialist?
In order to become a successful marketing and promotions specialist, you'll need to complete some educational requirements. The beauty of this career is that there are a variety of tracks to choose from, depending on your personal goals.
You'll need to earn a bachelor's degree if you want to work as a marketing and promotions specialist. WGU's Bachelor of Science in Business Administration – Marketing online degree, for example, is designed to provide you with the highly transferrable skills and credentials you'll use in your professional role. WGU's courses focus specifically on the critical skills you need to thrive, including digital marketing, consumer behavior, analytics, sales enablement, branding, content creation, and communication. You'll learn how to develop go-to-market strategies for products and services, preparing you to work on high-impact teams in a variety of industries. After completing this program, you'll be prepared to stand out in the job market with an expert knowledge of traditional marketing concepts as well as emerging digital methods, data literacy, and customer-centric strategies. While remaining affordable, WGU allows you to complete coursework at your own pace so that you can fit your education into your current schedule.
Apply for internships or entry-level roles in marketing or promotions to gain relevant experience 
If you want to start working full-time immediately after graduation, you can begin applying for marketing internships even before you complete your bachelor's degree. Many marketers begin in digital marketing specialist and coordinator roles, later moving into more specific positions in email marketing, social media marketing, product marketing, customer marketing, content marketing, demand generation, business development, and other related jobs. An internship might help you learn which niche you'll want to pursue.
Continue your education to grow into additional roles
Marketers who earn certifications and keep up with new technology are some of the most attractive job candidates. Depending on what niche of marketing you pursue, it may benefit you to become certified in a popular customer relationship management software, like Salesforce, and marketing automation software like Marketo. You would also be smart to follow blogs and publications related to your niche. For example, if you choose a career path as a content marketer, you may want to subscribe to Content Marketing World's newsletter. It's important that you build up your network of marketing professionals on LinkedIn so you can stay tapped into new successful marketing strategies.
To deepen your marketing knowledge and increase your earning potential, consider pursuing a master's degree in marketing. You can do this immediately following your bachelor's degree, or you can get a few years of experience in the field before going back to school. Either way, WGU's master's in digital marketing will put you on the cutting edge, positioning you to become a leader in your industry. In this program, you'll gain an expert knowledge of all digital marketing channels, from websites to emails to social media apps. You'll become a master at influencing customers and growing businesses through traditional and innovative marketing methods. This degree program also includes an experiential learning capstone course that culminates with an application in communication, influencing, collaboration, critical thinking, and problem-solving, where you'll get to apply your skills in a real-world setting on an actual client project.
Best Degrees for a Traffic Manager
Marketing – B.S. Business Administration
For those who want to lead brands and steer consumer markets:...
For those who want to lead brands and steer...
For those who want to lead brands and steer consumer markets:
Time: 67% of graduates finish within 36 months.
Tuition: $3,575 per 6-month term.
Some careers and jobs this business degree will prepare you for:

Marketing and PR manager
Director of marketing and communications
Director of publications
Customer intelligence manager
Marketing sales manager
Marketing is a creative and exciting field—and one where an undergraduate degree will open better opportunities.
College of Business
Two online marketing master's degree options with a focus on...
Two online marketing master's degree options with...
Two online marketing master's degree options with a focus on either digital marketing or marketing analytics.
Time: 70% of grads finish master's programs within 24 months.
Tuition: $4,530 per 6-month term.
Courses: 11 total courses in this program
Specializatin: Students choose from two specializations to focus their marketing studies on digital marketing or marketing analytics.
Sample careers and jobs this business degree will prepare you for:

Marketing manager
Marketing analyst
Marketing director
SEO manager
SEM manager
Email manager
A marketing master's degree will help you prepare for a wide range of exciting marketing careers.
College of Business
---
Our Online University Degree Programs Start on the First of Every Month, All Year Long
No need to wait for spring or fall semester. It's back-to-school time at WGU year-round. Get started by talking to an Enrollment Counselor today, and you'll be on your way to realizing your dream of a bachelor's or master's degree—sooner than you might think!
---
What Skills Does a Marketing and Promotions Specialist Need?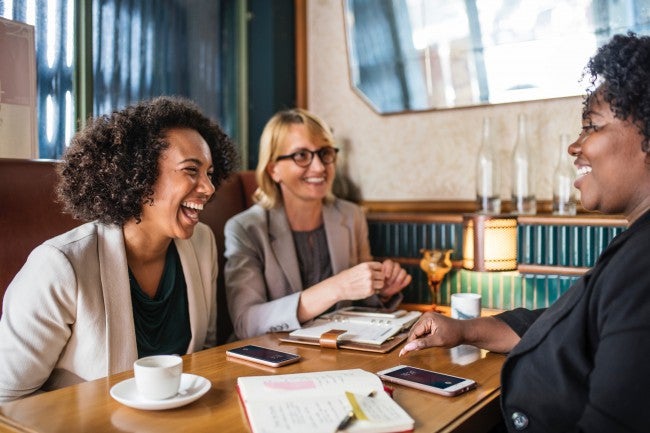 Marketing and promotions specialists work at the intersection of human psychology and data science, so they need a set of hard and soft skills in order to be successful. Some of their most important skills include:
Conducting effective market research.
Writing press releases.

Helping in creating full-scale marketing campaigns, including ads, email marketing, social media marketing, content, web optimization, and more.

Experience with managing and editing content management systems (CMS) such as WordPress, Wix, or customized CMS solutions.

Analytical skills.

Problem-solving skills.

Tech -savvy.

Teamwork skills.
How Much Does a Marketing and Promotions Specialist Make?
$74,794
According to the U.S. Bureau of Labor Statistics, the median annual salary for advertising, promotions, and marketing managers is $133,380, or $64.12 per hour. Specialists are typically ranked below "managers," so you should not expect to make this salary right out of the gate. Another source reports an average marketing specialist salary sits at $74,794 a year.
What Is the Projected Job Growth?
10%
Overall employment of advertising, promotions, and marketing managers is projected to grow by 10% from 2020 to 2030, faster than average for all occupations. This growth rate will yield 35,300 new job openings per year, on average, over the course of the decade.
Where Does a Marketing and Promotions Specialist Work?
Varies
You can find marketing specialist jobs in an agency or company on the demand generation team. In agencies, you'll manage a book of clients, helping them to increase sales and expand their brand reach. If you work in demand generation, then your efforts are focused solely on building marketing campaigns for that company. Marketers are employed in virtually every industry, and about 16% actually work as freelancers.