How to Become a Clinical Manager
Distinct from hospitals and other medical facilities, clinics are small and moderately sized healthcare locations that primarily provide outpatient services. Outpatient clinics typically service a wide variety of patients, offering everything from mental health to urgent care services. As a clinical manager, you're responsible for the continued staffing, budgeting, and operations of your clinic.
All medical clinic employees report to a clinical manager, who spends their time ensuring that all aspects of the medical clinic contribute to high-quality patient care. You'll keep a medical clinic running smoothly at all times, no matter the nature of the care your outpatient facility provides.

If you thrive in a healthcare environment and enjoy employee and business management, you could fit well into the career of a clinical manager.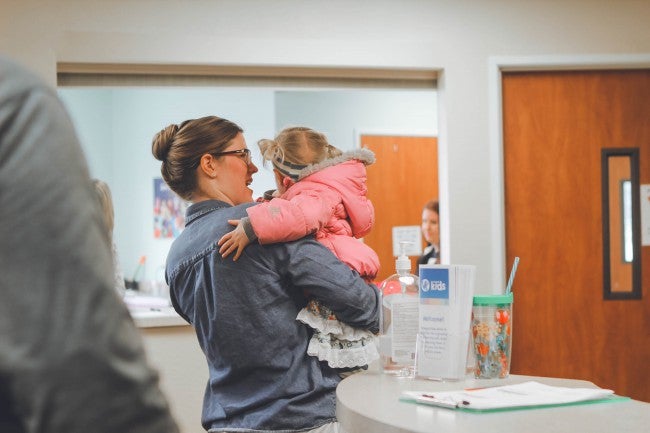 What Is a Clinical Manager?
A clinical manager maintains responsibility for all administrative aspects of a clinical facility. Daily, you might be responsible for onboarding new employees, training existing employees, auditing clinic operations, establishing a budget, reviewing treatment plans, or communicating with executives.
The career of a clinical manager is not a specialized role. In general, you can become a clinical manager after obtaining an undergraduate degree from an accredited four-year college or university. However, before assuming a managerial role you'll likely need at least a few years of experience in a relevant healthcare field.

What Does a Clinical Manager Do?
A clinical manager can fulfill a wide range of responsibilities each day. You will need to split your time between employee communication and basic administrative duties, to ensure that your medical clinic operates to a high standard.
In general, clinic managers are expected to satisfy the following responsibilities:

Managing facility operations to ensure long-term success and connect patients with optimal treatment modalities.

Hiring new staff and releasing staff members when necessary.
Training existing employees in any new policies, procedures, or standards to be implemented across the entire clinic.
Analyzing data trends, including any correlation between treatment types and patient outcomes, to develop a better understanding of overall facility efficiency.
Organizing clinical records, patient health records, and other essential documents and resources.
Solving patient problems in a way that complements the mission of your clinic.
Implementing any updates in healthcare standards.
Communicating with clinic employees, including all medical professionals, fellow managers, directors, and executives.
These and other responsibilities keep a clinical manager busy each day, no matter the nature of your outpatient clinic.
How Do I Become a Clinical Manager?
Before you can begin a career as a clinical manager, you'll need to complete a few educational steps. Clinic managers come from a variety of other roles, both clinical and administrative, and may begin their journey to management with a bachelor's degree in one of these related fields.
To prepare for the role of a clinic manager, you will also likely need to earn an advanced degree that combines both business and management training with healthcare leadership principles. A Master of Health Leadership degree or an MBA in healthcare management fosters skills in several key areas, including value-based care, healthcare systems, risk management, and health information technology, which will be essential for success in the clinical manager role. When determining the right healthcare leadership degree for you, consider your desired role.
Best Degree for Clinical Managers
Master of Health Leadership
A master's focused on managing comprehensive, value-based care,...
A master's focused on managing comprehensive,...
A master's focused on managing comprehensive, value-based care, directly in line with innovations in health and healthcare.
Time: 78% of grads finish within 18-24 months. 
Tuition and fees: $4,240 per 6-month term.
Examples of careers and jobs this degree will prepare you for:
Managed care executive
Director of integrated care management
Health center manager/clinic manager
Director of integrated facilities
Your rich experience in a health-related field can mean more when you bring a master's level of understanding to the problems that organizations need to solve.
Compare degrees
This program is not the only degree WGU offers designed to create leaders in the field of healthcare. Compare our health leadership degrees by clicking the button below.

Compare Similar Degrees
College of Health Professions
MBA Healthcare Management
Prepare for a career leading private or public healthcare...
Prepare for a career leading private or public...
Prepare for a career leading private or public healthcare organizations.
Time: Graduates can finish within 12 months.
Tuition: $4,530 per 6-month term.
Some careers and jobs this business degree will prepare you for:

President and CEO
Vice president
Administrative director
Chief financial officer
Other executive-level roles
Healthcare is big business in today's complex economy.  Steer your career with this specialty MBA.
Compare online business degrees

This program is not the only online business degree WGU offers that is designed to create leaders in the field of healthcare. Compare our health leadership degrees by clicking the button below.

Compare Similar Degrees
College of Business
---
Our Online University Degree Programs Start on the First of Every Month, All Year Long
No need to wait for spring or fall semester. It's back-to-school time at WGU year-round. Get started by talking to an Enrollment Counselor today, and you'll be on your way to realizing your dream of a bachelor's or master's degree—sooner than you might think!

---
What Skills Does a Clinical Manager Need?
As a clinical manager, you will depend on a developed skill set. Whether you're communicating with team members or reviewing your clinic's finances, your skills as a clinical manager will define success.
Each day, a clinical manager might need one or more of the following skills:
Healthcare management: The ability to ensure efficient healthcare operations at your clinic.

Staffing: The ability to hire new clinic employees, fully onboard them into your existing staffing, and release employees whenever necessary.
Interpersonal communication: The ability to correspond effectively with everyone in a clinical environment.
Adaptability: The ability to shift priorities whenever necessary, addressing pressing needs as they develop.
Data analysis: The ability to draw helpful conclusions from data sets to benefit future clinic operations and patient care.
Technological proficiency: The ability to successfully use all clinic technology, including any computers, tablets, phones, patient electronic health records, medical technology, and online platforms.
Team leadership: The ability to lead a clinical healthcare team toward improved operations, while leading by example.
Budgeting: The ability to appropriately manage a clinic's finances in a way that sustains both short and long-term success.
Risk management: The ability to identify and mitigate any potential risks to the success of your clinic.
These and other skills allow clinical managers to support the operations of any medical clinic and to consistently pair patients with the right level of care.
How Much Do Clinical Managers Make?
$71,824
The exact income of a clinical manager can vary, based on a variety of factors that include your employer, employer's location, employer's public or private funding, years of experience, and education.
The salary of a clinic manager can average $71,824, with a range of roughly $49,000 to $99,000 earned each year.

What Is the Projected Job Growth?
32%
Where Do Clinical Managers Work?
On-site
Often, clinical managers work directly on-site at their employer's place of business. Because a clinical manager needs to continually understand how his or her clinic is operating, it's easiest if they have a desk near other clinic employees.
Ultimately, the location where you work will be largely determined by the type of clinic where you find employment. These locations can include urgent care clinics, reproductive health clinics, mental health clinics, ambulatory surgery clinics, oncology clinics, or independent medical or research clinics.
Clinical Manager FAQ's
How much does a clinical manager make a year?
The average salary for clinical managers is $71,824. The pay range is approximately $49,00 to $99,000. 
What degree do you need to be a clinical manager?
Is a clinical manager a nurse?
The role of a clinical manager in most settings is primarily administrative and may not require you to be a nurse. Clinical managers must have appropriate education that allows them to perform the necessary parts of the job and may require experience in a clinic or other healthcare field depending on the setting. Clinical managers may also need to be licensed to work in some types of settings. See your state's guidelines for details.