Health Department Director Career
How to Become a Health Department Director
No matter the medical facility, all patients receiving care deserve high-quality treatment from qualified healthcare professionals. As a healthcare department director, it's your job to ensure that your patients receive the care they need.
Healthcare department directors—also known as "health directors," "healthcare facility directors," and "healthcare administrators"—implement policies that promote smooth health department operations. Whether communicating with healthcare staff, connecting with department personnel, or coordinating media relations, a healthcare director oversees all high-level business strategies.

If you have a passion for high-quality healthcare and the leadership skills necessary to guide your company in the right direction, the role of a healthcare department director can serve as a rewarding career option.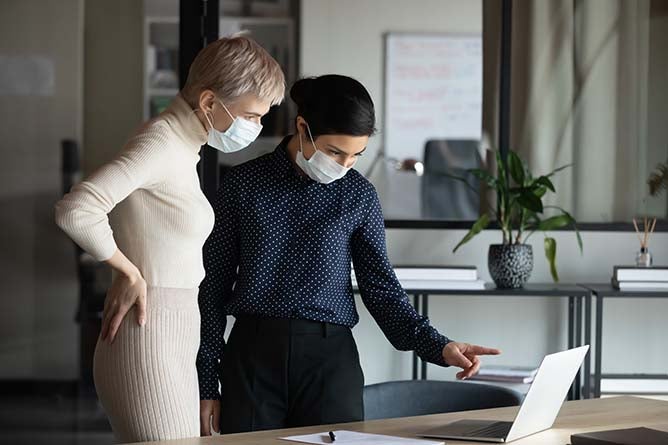 What Is a Health Department Director?
As one of several careers centered on health management, healthcare department directors are responsible for steering their healthcare facilities toward success. They ensure that healthcare centers continually provide the best available healthcare solutions for all patients.
Requiring an understanding of both healthcare and business specifics, the role of a healthcare director is best fulfilled by someone with qualifying undergraduate and graduate degrees. In addition to a master's degree, healthcare directors may need to maintain one or more active healthcare certifications.

What Do Health Department Directors Do?
Each day, healthcare department directors complete a variety of tasks. Whether implementing corporate strategies or communicating with members of the media, healthcare directors serve as executive-level advocates for each patient who receives care from their facility.
The exact responsibilities of a healthcare department director can include:

Creating and implementing strategies that facilitate business growth, improve patient care, and promote more efficient corporate practices.
Ensuring that the entire facility adhere to all state and federal healthcare protocols.
Communicating with facility staff members, including healthcare professionals such as nurses, doctors, and medical specialists.
Providing official statements to media and public relations outlets.
Solving issues between departments to keep the entire facility running well.
Researching new healthcare directorial strategies that can promote even more effective operations and collaboration between healthcare teams.
Assessing performance metrics from individual healthcare departments to gauge progress or regression and identify further opportunities for facility improvement.
Assisting in the hiring process for high-level facility managers.
These and other responsibilities help health directors continually push for operational improvements by putting the right healthcare teams and policies in place to make a difference in patients' lives.

What Education Does a Health Department Director Need?
In your first steps toward a career as a health department director, you'll experience all of the benefits of obtaining your healthcare management degree.
Once you fulfill the basic requirements of your undergraduate degree, you'll work to complete an applicable master's program. A Master of Healthcare Administration or an MBA in healthcare management program excellently prepares you for a career as a healthcare department director, teaching you skills in healthcare analysis, risk management, and health information technology. When determining the right healthcare leadership degree for you, consider your desired role.
When determining the healthcare leadership degree that's right for you, look to prioritize courses and programs that can help you simultaneously develop leadership and healthcare business skills. No matter which of the healthcare degree paths you choose, you'll be able to help fashion the field of healthcare as it evolves.

Many employers prefer health administration candidates to have experience in a healthcare setting. This type of experience is critical to ensuring you are qualified to take on more leadership responsibilities for an organization.

Best Degree for a Health Department Director
Master of Healthcare Administration
A master's focused on managing comprehensive, value-based care,...
A master's focused on managing comprehensive,...
A master's focused on managing comprehensive, value-based care, directly in line with innovations in health and healthcare.
Time: 78% of grads finish within 18-24 months. 
Tuition and fees: $4,755 per 6-month term.
Examples of careers and jobs this degree will prepare you for:
Managed care executive
Director of integrated care management
Health center manager/clinic manager
Director of integrated facilities
Your rich experience in a health-related field can mean more when you bring a master's level of understanding to the problems that organizations need to solve.
Compare degrees
This program is not the only degree WGU offers designed to create leaders in the field of healthcare. Compare our health leadership degrees by clicking the button below.

Compare Similar Degrees
College of Health Professions
MBA Healthcare Management
Prepare for a career leading private or public healthcare...
Prepare for a career leading private or public...
Prepare for a career leading private or public healthcare organizations.
Time: Graduates can finish within 12 months.
Tuition: $4,755 per 6-month term.
Some careers and jobs this business degree will prepare you for:

President and CEO
Vice president
Administrative director
Chief financial officer
Other executive-level roles
Healthcare is big business in today's complex economy.  Steer your career with this specialty MBA.
Compare online business degrees

This program is not the only online business degree WGU offers that is designed to create leaders in the field of healthcare. Compare our health leadership degrees by clicking the button below.

Compare Similar Degrees
College of Business
---
Our Online University Degree Programs Start on the First of Every Month, All Year Long
No need to wait for spring or fall semester. It's back-to-school time at WGU year-round. Get started by talking to an Enrollment Counselor today, and you'll be on your way to realizing your dream of a bachelor's or master's degree—sooner than you might think!

---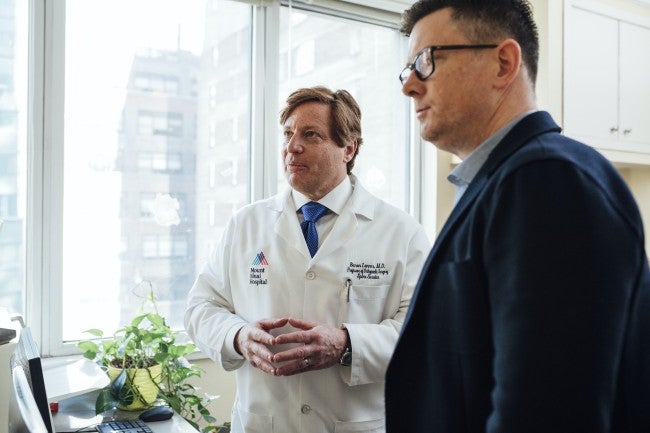 What Skills Does a Health Department Director Need?
As a healthcare department director, you are expected to put a developed skill set to full use each day. Your talents in communication, media relations, and executive operations will help guide your facility toward daily success.
The exact skills that a healthcare department director needs can include:
Healthcare management: The ability to effectively manage all aspects of a healthcare environment, including all healthcare professionals, budgeting, and operations.
Teamwork: The ability to collaborate with other team members to achieve short- and long-term healthcare facility success.
Team leadership: The ability to guide all healthcare staff toward common goals, leading by example in accomplishing objectives.
Staffing: The ability to hire and onboard new team members that will complement your existing workforce and release employees whenever necessary.
Organization: The ability to prioritize tasks by importance and segment responsibilities by department and topic.
Data analysis: The ability to collect and analyze data that reflects how well current operations are contributing to workplace success and favorable patient outcomes.
Media relations: The ability to communicate with media staff in relaying official statements on any public news developments.
Technological proficiency: The ability to fully use all necessary devices and online platforms that the position requires.
Problem-solving: The ability to identify and solve issues in patient care, facility operations, available finances, and employee conflicts.
These and other skills help healthcare department directors exercise critical leadership principles on a day-to-day basis, as they work to optimize healthcare facility operations in a way that connects patients with optimal care strategies.
How Much Does a Health Department Director Make?
$95,990
The exact income of a health department director can vary based on a number of factors, including your employer, employer's location, employer's public or private funding, years of experience, education, and active certifications.
On average, the salary of a healthcare department director is $95,990, with an average range of yearly earnings from $52,000 to $139,000.

What Is the Projected Job Growth?
28%
Where Do Health Department Directors Work?
Varies
Health department directors can work in a wide variety of locations in healthcare, depending on their employer's specialization. As a health director, you will often work out of an office, where you're close enough to individual healthcare departments that you can communicate with other company representatives whenever necessary.
Health or healthcare department directors might work in one or more of the following locations: hospitals, outpatient care facilities, inpatient care facilities, emergency medical clinics, nursing homes, private physicians offices, and long-term adult care facilities.
Health Department Director FAQs
How much does a health department director make?
The salary of a health department director ranges from about $52,000 - $139,000 with an average salary of $95, 990.
What does a health department director do?
The Health Department Director creates and oversees policies that assist the health department in running smoothly.