Medical Records Manager Career Guide
How to Become a Medical Records Manager
Medical records managers are responsible for maintaining and protecting all patient electronic medical records at a medical facility. They also ensure that all medical information is complete, accurate, and restricted for access only to appropriate medical personnel.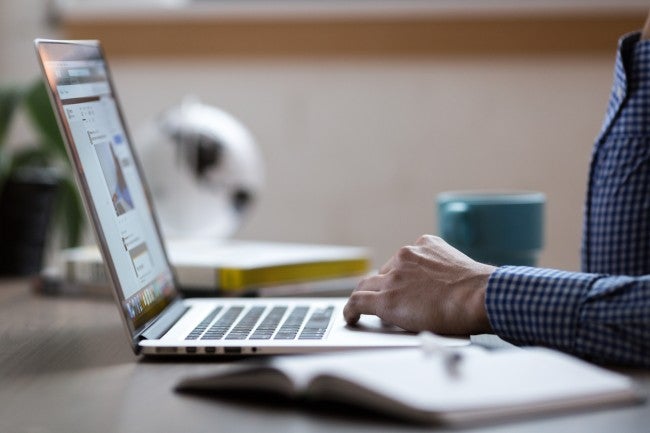 What Is a Medical Records Manager?
Medical records managers serve as gatekeepers who safeguard all patient medical documentation. They regularly manage, search through, and secure patient medical records on behalf of hospitals, outpatient clinics, medical centers, and any other facility responsible for patient care.
A clear path to a job in health information management, medical records manager careers are ideal for individuals with a passion for healthcare and astute attention to detail. One of several notable healthcare management positions, medical records managers must possess an understanding of data collection and storage, database technology, and the healthcare industry.
What Does a Medical Records Manager Do?
Medical records managers fulfill a wide variety of responsibilities daily, mostly related to the management and protection of all patient medical records. These individual responsibilities can include:
Maintaining patient data as records develop.
Supervising any employees using patient medical data for any reason.
Managing records databases and ensuring their availability for continued use by medical staff.
Communicating with healthcare personnel who will potentially access patient medical documentation.
Keeping medical records secure, via online encryption, password protection, and secure filing practices.
Retrieving patient medical records whenever approved healthcare staff need them.
Adding to patient medical files whenever their details need to be updated or changed.
These and other duties define the day-to-day tasks for which a medical records manager may be responsible.

Where Do Medical Records Managers Work?
Medical records managers often work onsite at a hospital, medical clinic, or other types of healthcare facilities. They must maintain proximity to any patient medical records they are responsible for maintaining. This means medical records managers ]maintain offices not far from the healthcare staff that needs to access pertinent medical records.
Ultimately, the location where a medical records manager works will be determined by their employer. Since many patient records today are digitized and can be accessed remotely, medical records managers are beginning to experience some flexibility in their location of employment.

How Do I Become a Medical Records Manager?
Students interested in becoming medical records managers must first obtain a bachelor's degree, in addition to any related certifications. This education regimen often includes a degree from an online nursing or health program.
Medical records managers must become familiar with both a healthcare setting, and with the necessary record-keeping practices that will define their day-to-day practices. At a minimum, a medical records manager will need to receive an undergraduate degree in health information management. This type of degree program will review both the healthcare fundamentals involved in medical records, as well as the technical aspect and software systems that record managers will need to know in order to be successful. 
Best Degree for Medical Records Managers
Health Information Management – B.S.
A program designed for future leaders in HIM:...
A program designed for future leaders in HIM:...
A program designed for future leaders in HIM:
Time: 60% of grads earned this degree in 36 months or less.
Tuition: $4,085 per 6-month term.
Some careers and jobs this degree will prepare you for:

Director of informatics
HIMS chief
Information systems auditor
Outpatient coder
Health records manager
This CAHIIM-accredited program makes you eligible for the RHIA exam. 
College of Health Professions
---
Our Online University Degree Programs Start on the First of Every Month, All Year Long
No need to wait for spring or fall semester. It's back-to-school time at WGU year-round. Get started by talking to an Enrollment Counselor today, and you'll be on your way to realizing your dream of a bachelor's or master's degree—sooner than you might think!
---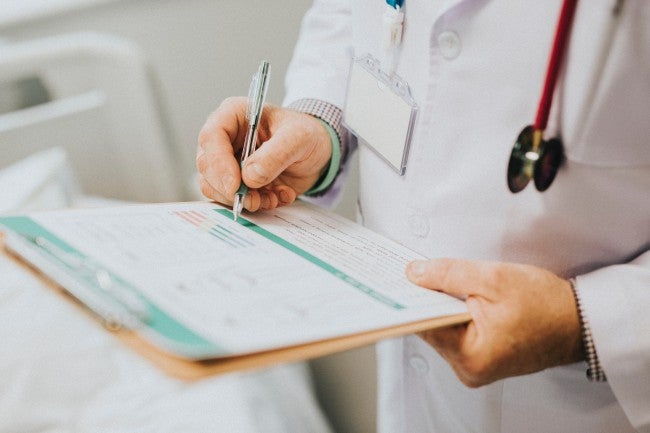 What Skills Does a Medical Records Manager Need?
The career of a medical records manager is also defined by a variety of necessary skills, mostly concerning the safe maintenance of patient medical records. These individual skills can include:
Database operations proficiency: The ability to use and manage databases containing patient medical health records.

Patient documentation proficiency: The ability to accurately record patient information, symptoms, statistics, and any other relevant patient data.
Interpersonal communication: The ability to correspond closely with any healthcare personnel who might require access to personal health records.
Medical linguistics: The ability to understand and use relevant medical terminology.
Technological proficiency: The ability to understand all applicable database, software, and hardware programs that contribute to the collection and protection of personal medical records.
Maintained confidentiality: The ability to sufficiently protect all personal medical records.
These skills are fundamental to a medical records manager daily, and are the result of learned proficiencies in record-keeping, database maintenance, and constant communication with healthcare professionals.

How Much Do Medical Records Managers Make?
$44,090
Exact earnings for a medical records manager vary, depending on factors that include employer, employer location, years of industry experience, earned education and certifications, and facility funding. According to the BLS, the median salary for a medical records manager is $44,090. The precise salary of a medical records manager also depends on their location of employment. Medical records managers can earn an estimated $46,880 when working at state, local, and private hospitals, and an estimated $39,190 when working at a physician's office.
What Is the Projected Job Growth?
8%
As populations age, the need for quality healthcare is only expected to increase. An enhanced need for medical services that help patients manage chronic issues will likely result in a parallel need for more medical records managers.
Employment rates for medical records and health information managers are expected to increase 8% by 2029 according to BLS data. This expansion is much higher than forecasted averages across all occupations. Informatics is a highly sought-after field at the moment, one where supply has not yet caught up to demand. Because of the length of time required to qualify oneself as a chief nursing informatics officer, a limited number of available individuals also make this industry a lucrative one for currently qualified candidates.

What Certifications Does a Medical Records Manager Need?
Several
Medical records managers benefit from several certifications, which are often required by hospitals and other medical centers before employment can begin. These certifications include:
These and other certifications qualify record managers to maintain and protect the personal medical records of all patients.
Medical Records Management FAQ's
What is medical records management?
Medical records management is a system of protocols and procedures responsible for governing, maintaining, and securing patient records throughout the data lifecycle. 
What does medical record management require?
Medical record management requires that all of the relevant information to support and document medical services provided in a medical facility be recorded and accessible. The patients' medical records are a historical record of services provided to the patient by the provider and may be used in any relevant medical proceedings. 
How much does a medical record manager make?
While median salary varies for all professions including medical records management, the average national salary for medical record managers is $44,090. 
Why is it important to manage medical records?
Having medical records that are clear and well documented helps the medical facility provide high quality care to its patients. In addition, good medical records hygiene helps mitigate malpractice risks and ensure accurate and timely payment for services.