Cloud Consultant Career Guide
How to Become a Cloud Consultant
In 2018, the market for cloud consulting reached a $272 billion valuation. According to the same source, that figure could eclipse $620 billion by 2023,as more companies implement cloud-based applications. Cloud consultants help companies identify and act on their cloud needs, helping them leverage cloud computing for safer, more efficient operations.
Many companies want to take advantage of the benefits that cloud computing offers. As a cloud consultant, you will help inform a company's cloud-related decisions. You will help familiarize company decision makers with all aspects of cloud computing, answering their questions and providing the guidance they need.
If you perform well in a consultative environment and enjoy putting strong communication and technology skills to use daily, then the client-facing role of a cloud consultant is ideal for you.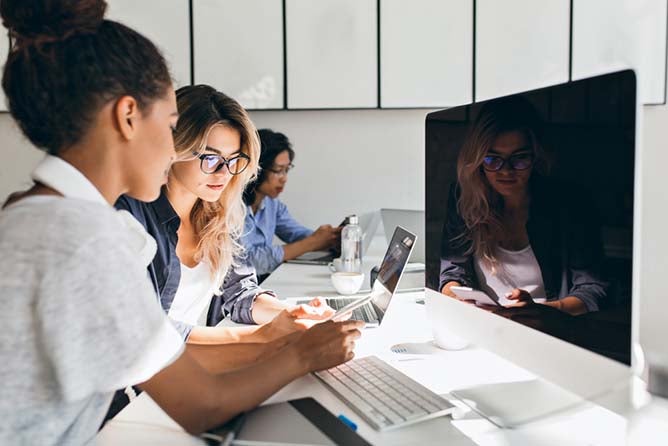 What Is a Cloud Consultant?
Cloud consultants familiarize companies with available cloud computing services, helping them to make decisions that benefit operations. Familiar with all technical aspects of cloud-based applications, cloud consultants maintain strong communicative roles. They are responsible for relaying the benefits of cloud services to individual companies in a way that nontechnical company representatives can understand.
You will likely need to obtain a relevant undergraduate degree to become an IT consultant of any kind. In addition, employers might require that you have at least a few years of experience in a cloud computing environment.
What Does a Cloud Consultant Do?
Cloud consultants fulfill a wide variety of responsibilities. On some days, you'll likely spend time communicating with clients and researching cloud services they express interest in. On other days, you might collaborate with cloud engineers and cloud administrators, and help them create cloud-based applications according to client preferences.
Depending on the size of your technology firm or IT department, you might also be responsible for creating and implementing some, or all, of the cloud-based applications you discuss with clients.
The individual responsibilities of a cloud consultant include:
Communicating with companies to determine their cloud service needs and answer any of their cloud-related questions.
Researching cloud-based applications that companies might be interested in.

Collaborating with cloud engineers, administrators, and IT teams to create cloud-based applications that satisfy a client's needs.

Creating cloud-based applications that clients might need, typically after helping clients ideate those applications.

Integrating cloud-based applications into a client's network after they have been created.

Configuring client networks to handle any new cloud services.

Training client employees on the correct use of any new cloud-based applications.

Familiarizing client companies with any changes to their existing cloud-based applications.
Between communicating with clients and integrating their preferred cloud-based applications, cloud consultants fulfill a critical role for any technology firm or IT department.
Where Do Cloud Consultants Work?
Cloud consultants can work in a variety of different locations. Depending on your employer, you might work on-site for a large company as part of their internal IT department, informing their cloud-related decisions. In other cases, cloud consultants work for independent technology firms and are contracted first for consultations, before the full creation of cloud-based applications.
Cloud consultants might work in one or more of the following locations:
Medium or large companies

Technology research firms

Independent cloud computing firms

Information technology providers
As a cloud consultant, your location will likely depend on the nature of your employer. If you are contracted as a cloud consultant to work with individual clients, you may also be required to travel between a client's office and your own.
What Education Does a Cloud Consultant Need?
As a cloud consultant, your career in cloud services begins with a bachelor's degree in cloud computing or a closely-related field. This program helps introduce you to the world of cloud-based applications and teaches you skills that you'll be able to use in your professional IT career.
Courses are designed to help you excel in a cloud environment. You'll develop an understanding of network and security through specific classes on Linux foundations and other emerging technologies. Before graduating, you'll be able to understand and implement cloud platform solutions, informing any future consultations you have with clients.
A 3-track program designed to arm you with the certifications...
A 3-track program designed to arm you with the...
A 3-track program designed to arm you with the certifications and credentials you need for a career like systems administrator, computer systems analyst, cloud support specialist, AWS support administrator, and more.
3 Tracks: Choose between a multi-cloud, AWS, or Azure focused track to learn specific software specialties.
Time: 84% of graduates finish within 18 months..
Tuition and fees: $3,985 per 6-month term.
Transfer: Your previous college coursework and existing certifications may waive course requirements, helping you finish even faster,
Certifications at no extra cost, including:
Amazon AWS Cloud Practitioner
Amazon AWS SysOps Administration–Associate
Azure Fundamentals
Developing Solutions for Microsoft Azure
LPI Linux Essentials
CompTIA A+
CompTIA Cloud+
CompTIA Security+
CompTIA Project+
Earning certs on the path to your degree gives you credentials that will boost your résumé right away, even before you complete your online degree program.

College of I.T.
---
Our online university degree programs start on the first of every month, all year long.
No need to wait for spring or fall semester. It's back-to-school time at WGU year-round. Get started by talking to an Enrollment Counselor today, and you'll be on your way to realizing your dream of a bachelor's or master's degree—sooner than you might think!

---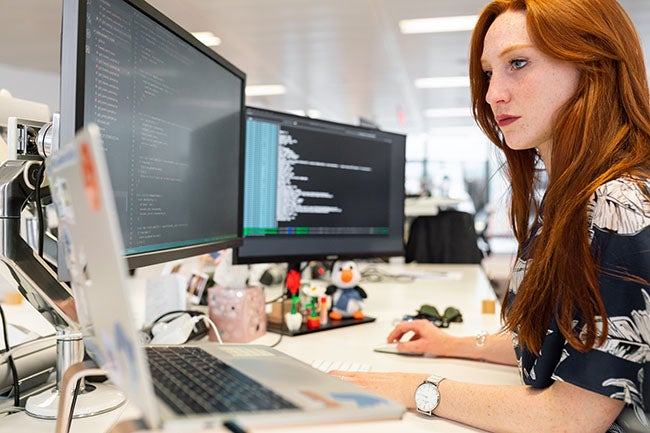 What Skills Does a Cloud Consultant Need?
Cloud consultants regularly depend on a variety of different skills in the workplace. These skills help them effectively communicate with clients and implement cloud-based solutions whenever necessary.
Cloud consultants regularly depend on the following IT skills:
Interpersonal communication: The ability to correspond effectively with client representatives and fellow IT team members.
Teamwork: The ability to work well in a collaborative environment as an IT team creates and integrates cloud-based applications into a company's current network.

Cloud management: The ability to develop and sustain cloud-based applications, according to a company's specifications, that work well with their existing network.

Data management: The ability to effectively use all necessary database platforms, data storage programs, and file transfer software.

Instruction: The ability to teach clients about new developments in cloud computing, helping them to recognize the benefits of implementing potential new applications.

Research: The ability to continually seek, identify, and implement cloud solutions that can enhance a client's output and security.

Problem-solving: The ability to troubleshoot and overcome any issues that might be negatively affecting a client's cloud-based applications.
These and other skills allow cloud consultants to connect with clients, implement cloud-based applications, and inform their understanding of an evolving cloud landscape.
How Much Does a Cloud Consultant Make?
$116,589
The exact income of a cloud consultant can vary based on many factors, including their employer, employer's location, years of experience, education, and active certifications.
On average, the salary of a cloud consultant is $116,589, with a range of roughly $23,500 to $205,000 earned each year.
What Is the Projected Job Growth?
4%
Cloud consultants are expected to enjoy a positive job outlook over the next decade. Employment for network and computer systems administrators is expected to increase by 4% from 2019 to 2029, a growth rate roughly the same as the projected growth across all occupations.
Do Cloud Consultants Need Certifications?
Yes
Cloud consultants often need to obtain one or more relevant certifications before they can begin work. These certifications further familiarize you with common operating systems. They can also improve your aptitude for hire in the eyes of an employer.
Cloud consultants might need to obtain one or more of the following certifications:
LPI Linux Essentials certification

Amazon AWS Cloud Practitioner

Amazon AWS SysOps Administrator–Associate

CompTIA Network+ 

CompTIA Cloud+ 

CompTIA Security+ 

CompTIA Project+