Computer Network Architect Career Guide
How To Become a Computer Network Architect
Businesses and organizations need communications networks that employees can use to access the internet and contact one another. They rely on a mixture of systems using local area networks, wide area networks, and cloud-based systems. 
A computer network architect is an expert who creates this vital infrastructure.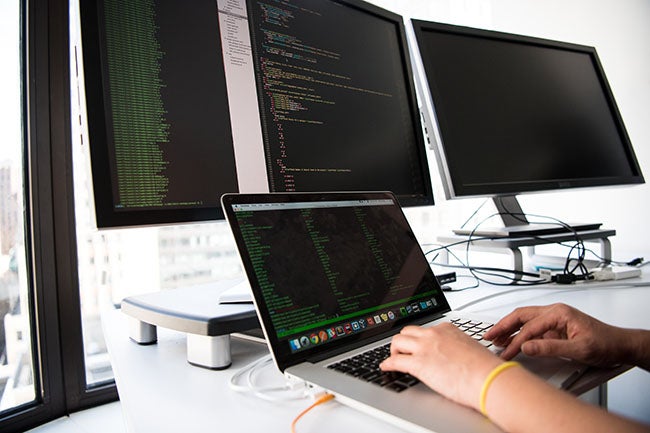 What Is a Computer Network Architect?
A computer network architect lays out the IT and communication infrastructures for a company. "Network architecture" refers to the communication protocols, transmission equipment, software, and other components that provide users with an uninterrupted connection to one another. 
Like other information technology careers, a computer network architect needs to learn several different skill sets to thrive in their job. Mastering these different areas can help you land a lucrative IT job. 
Designing, modeling, testing, and troubleshooting network systems. 
Testing and inspecting existing networks

Upgrading a network (both hardware and software)

Analyzing and fixing security vulnerabilities in a new or existing network

Developing, writing, and delivering technical documentation for a planned or current network

Installing and maintaining the hardware components of the network, such as routers, hubs, adapters, and the cables that connect them.
Network Architect vs. Network Administrator vs. Network Engineer. These three terms are often used interchangeably. However, there are significant differences between them. A network administrator is in charge of managing and providing support for an existing network. A network engineer builds a network based on a design and repairs it when issues arise. A network architect creates the design that the other network professionals follow. 
In some cases, a network architect will also build and maintain a network. Because they may need to wear different hats, depending on the needs of their employer, a network architect needs a strong educational foundation on which to build their career.
What Does a Computer Network Architect Do?
Computer network architects can work in many different settings, but they usually have the same duties, regardless of the environment. Here are some daily tasks that many network architects undertake.
Designing the Network.

Network architects often design networks from scratch, though they may also devise ways to connect with existing networks. Some of the variables they take into account while doing this include bandwidth requirements, network infrastructure, and security. They also ensure that the network is scalable, which means it can grow or downsize based on current needs.

Modeling the Network. After creating the design, the network architect establishes a model to test their plan. This part of the job involves gathering information on how much traffic the network will get and estimating its growth. That growth can come in many forms, such as new branch offices, new applications, more users, and different demands. You also need to take new equipment and possible upgrades into account during modeling. 

Securing the Network. This is one of the most important aspects of a network architect's work. Network architects defend their networks by implementing firewalls and various content filters. They need to come up with software, systems, and designs that secure all data and communications without affecting network performance. In some jobs, a network architect is responsible for adding protection features in response to specific cybersecurity threats.

Documenting the Network. Once a network has been designed from the ground up, it needs to be fully documented so future network architects and other users can understand how it works. Good documentation serves to provide a clear picture of the network, including all of its key components and methods to troubleshoot common issues.
Depending on the setting and needs of their employer, a network architect may have other duties, or they may focus on one particular area of a more extensive system.
Where Do Computer Network Architects Work?
Computer network architects are in high demand because every corporation and small business needs internet connectivity and a communications infrastructure. Though they can work almost anywhere, here are some of the most common industries where such professionals find employment.
Cloud computing services
Financial service providers

Insurance companies

Corporations

Telecommunications providers

Educational institutions

Healthcare centers

Government agencies

Manufacturing industries
Some network architects work for third-party service providers who set up and maintain networks for client companies.
How to Become a Computer Network Architect
A computer network architect is trained to build and customize the communication, internet, and intranet infrastructures for their employer or client. In this career, you will work with a variety of different tools to create a seamless and secure network. 
This is one of the best IT careers in the current job market because every company (regardless of its size), organization, and institution needs a secure and reliable network. The more connected the world becomes, the greater the demand for qualified computer network architects will be. 
Most employers require network architects to have at least a bachelor's degree. There are several options for courses of study. You can opt for a bachelor's degree in network operations and security. If you have a more precise plan for your career, you can pursue a more specialized curriculum, such as earning a bachelor's degree in cloud computing. 
Since this is a practical field, industry experience is also necessary. The best way to gain professional exposure is to participate in internships while still in school. You may also find an entry-level role as a network admin or database manager and work your way up to an architect role.
Larger companies and organizations may prefer applicants with an IT-related master's degree.
To succeed in this career, you need specialized knowledge and a strong educational foundation that will give you the skills to adapt to the rapidly-changing industry.
Network Operations and Security – B.S.
For network operations and security professionals:...
For network operations and security professionals:...
For network operations and security professionals:
Time: 70% of graduates finish within 35 months.
Tuition and fees: $3,920 per 6-month term.
Certifications: several Cisco and CompTIA included in this program
Cisco certification included is the Cisco Certified Network Associate. CompTIA certifications included are A+, Network+, Security+, and Project+. This program will help you develop strong skills in network design, network operations, and security management.
College of I.T.
A program designed to arm you with the certifications and...
A program designed to arm you with the...
A program designed to arm you with the certifications and credentials you need for a career like systems administrator, computer systems analyst, cloud support specialist, AWS support administrator, and more.
Time: 70% of graduates finish within 35 months.
Tuition and fees: $4,085 per 6-month term.
Transfer: Your previous college coursework and existing certifications may waive course requirements, helping you finish even faster,
Certifications included, at no extra cost:
Amazon AWS Cloud Practitioner
Amazon AWS SysOps Administration–Associate
LPI Linux Essentials
CompTIA A+
CompTIA Cloud+

CompTIA Network+
CompTIA Security+
CompTIA Project+
Axelos ITIL® Foundation
Earning certs on the path to your degree gives you credentials that will boost your résumé right away, even before you complete your online degree program.

College of I.T.
---
Our online university degree programs start on the first of every month, all year long.
No need to wait for spring or fall semester. It's back-to-school time at WGU year-round. Get started by talking to an Enrollment Counselor today, and you'll be on your way to realizing your dream of a bachelor's or master's degree—sooner than you might think!

---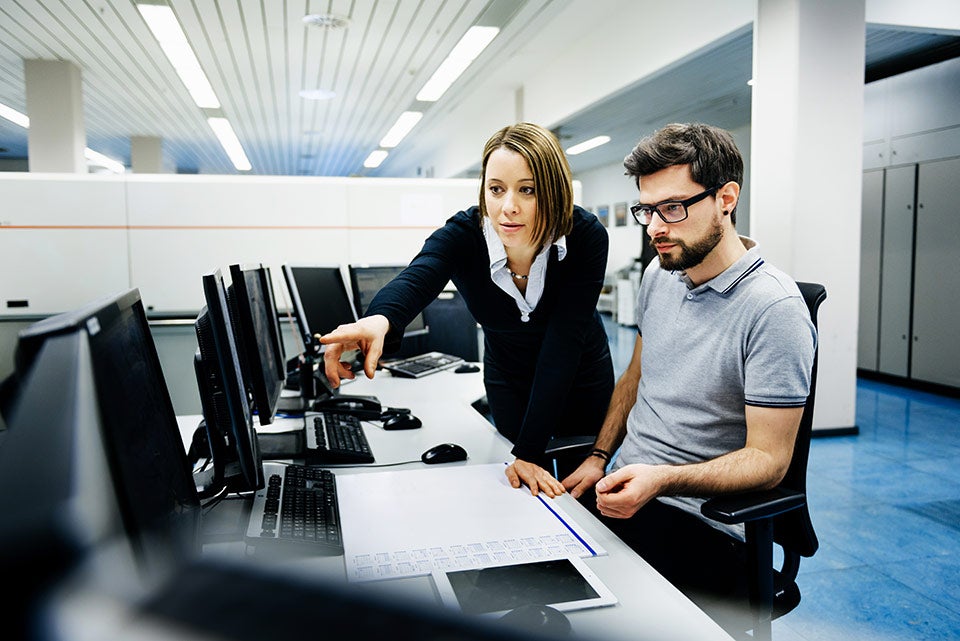 What Skills Does a Computer Network Architect Need?
Computer network architects require both hard and soft skills to excel at their work. Here are the qualities you need to thrive in this career. 
Design and modeling: This career involves creating systems, drawing schematics, and modeling the network to ensure performance. 
Cybersecurity: You need to ensure that the network remains secure at all access points and respond to new threats by adding layers of protection. 

Technical knowledge of equipment: Your systems will rely on servers, routers, modems, and adapters. You will need to know how to add these components to your design in a technically sound way. 

Soft skills: You also need workplace skills to thrive in this career. 


For example, a network architect needs problem-solving abilities to overcome the issues that are sure to arise with any large network.
Furthermore, this job requires communication skills to work with other network and IT pros and, in some cases, to provide training to management and employees who use the systems.
How Much Does a Computer Network Architect Make?
$116,780
What is the Projected Job Growth?
5%
According to the U.S. Bureau of Labor Statistics, employment in this sector is expected to grow by 5% from 2019 to 2029. As organizations continue to embrace information technology, they will need experts to design and build new networks to accommodate this expansion. Businesses need experts to help them connect to, secure, and utilize cloud-based tools and systems. 
Do Computer Network Architects Need Certifications?
Yes
Some employers may require you to be certified as a network architect. This is especially the case if you are working on a specific framework or with a particular product or system.
Here is a list of options that you might want to consider: 
-CompTIA Network+ Certification
-AWS Certified Advanced Networking
-Cisco Certified Network Professional (CCNP)
-Cisco Certified Architect (CCAr)