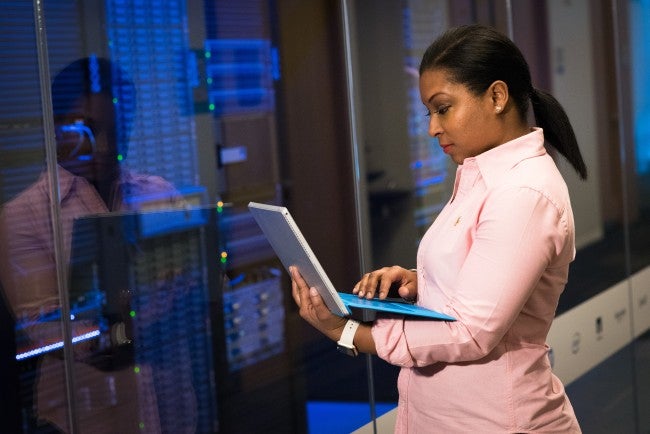 Information technology is a popular buzzword today, but what does it actually mean, and what kind of jobs can you actually get with an information technology degree? 
IT is a rapidly growing field, and has seemingly endless career prospects. IT is a relatively recent field, first talked about in the 1950's but not gaining wide use until the 1970's, and the term is used to describe the development, maintenance, and use of computer systems and networks to process and distribute data. Data is defined as the information, statistics, facts, and more that are gathered by an organization or person. Broadly speaking, IT has to do with the use of computers, networks, and systems to create, process, secure, store, and transfer information. So the term is often used to refer to technical support (think, the company's IT guy) but it really refers to a wide variety of tech-based disciplines that deal with information and data. Security and communication are huge elements of the technology industry, especially as systems become more public and technology continues to evolve. The average organization has dozens of computers and a need for network systems that help them connect. As technology continues to grow, the need for IT professionals to fill jobs will as well.
When the term information technology was originally used in the 1950's, it referred to only large organizations that needed to store data using giant machines. Today, information technology and this data storing can happen from your phone in your pocket thanks to cloud computing. The average person utilizes computer systems several times a day, and the average organization requires extensive tech systems to succeed. So the term IT has grown to mean a lot more, and information technology is now an entire industry all associated with technology and how we use it every day. IT has grown to include many career paths and disciplines, with new subfields cropping up all the time. 
Information technology is a giant industry and a giant part of our lives, all connected through the way we utilize technology to work, communicate, utilize and store data, and more. 
Computer science vs. information technology.
Now that you understand what IT is, it's important to understand similar terms like computer science. While the two fields may overlap, computer science deals with more abstract programming and mathematical algorithms and is usually strictly computer-based. IT on the other hand deals with the hardware and practical application of software in business, government, and daily life. This involves data storage, cloud computing, and more. While computer science knowledge isn't vital for many IT careers, IT experience and understanding is important for anyone hoping to pursue a computer science career.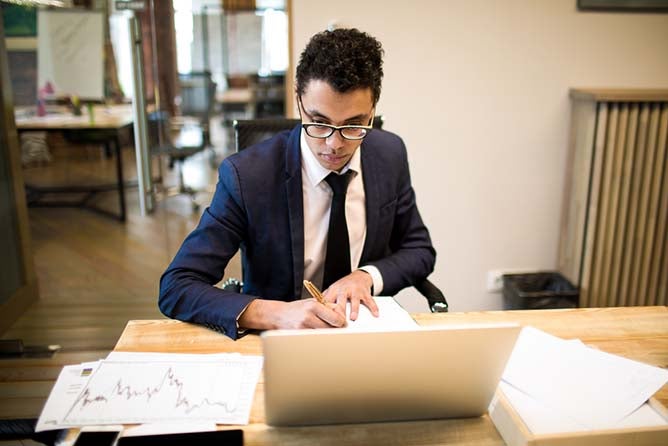 Information technology jobs.
There are a wide variety of jobs you can get in IT, including:
Web developer. Web developers are responsible for creating the look and technical aspects of a website.

Network administrator. Network administrators are in charge of making sure the computer network for an organization is secure, and runs smoothly.

Data analyst. Data analysts take big data and find patterns to help business leaders make decisions.

IT manager. IT managers oversee all the hardware and software that an organization uses to run.

Cyber security expert. Cyber security professionals are in charge of making sure data and information stay safe from attacks and threats.

Cloud administration. Cloud administration is involved with ensuring that an organization's cloud software is working correctly and securely. 

Computer systems analyst. Computer systems analysts are responsible for determining how a computer system is working, and what can be done to make the processes more effective. 

Computer and information research scientist. Computer and information research scientists are responsible for inventing and designing new approaches for tech.

Computer hardware engineer. Hardware engineers are in charge of researching, designing, and testing new computer hardware. 

Computer network architect. Network architects are in charge of building data communication systems for an organization.

Software developer. Software developers are the ones who create the ideas and models for computer programs. They are sometimes called software engineers.

Computer programmer. Computer programmers take the models and ideas from software developers and use code to turn it into an actual program. 
There are countless other IT jobs you could choose from with the help of a degree from WGU. Learn more about the top 12 jobs in information technology, and learn about career path options for IT professionals. 
Information technology salaries.
The average salary in the IT field can vary widely depending on the exact job title, the industry, and the level of education. But overall IT jobs tend to have a high salary. This high salary comes from the technical nature and specific knowledge that is needed. According to the BLS, the median annual salary for all information technology jobs is around $86,000. This is much higher than the average annual salary for all jobs and occupations. The average salary for individual IT jobs can range between $53,000 and $120,000. IT professions come with a great entry-level salary possibility, and as technology continues to evolve these positions will continue to be valuable for companies. Therefore, you can expect regular raises and a competitive salary in many industries hiring for IT positions. 
If you're interested in an exciting, ever-growing career that has a high salary and a potential for continued salary growth, the field of information technology could be a perfect fit for you. WGU can give you the skills and credentials you need to find success in this field. Our many IT programs can help you land that high salary position within this field.