Student Experience
Our Stories: Pride Month
Learn About how WGU Celebrates Pride Month
Every student is unique. We believe that your educational experience should be as unique as you are. We celebrate the differences in our students because we know that diversity brings strength—it's why we endeavor to be the most inclusive university in the world. WGU is bridging the gap between talent and opportunity.
We aim to recognize, support, and amplify students' voices while creating greater pathways to opportunities for students across the country. This focus drives us to offer high-quality, equitable higher education that is accessible regardless of your location or background. By putting degree opportunities within reach and improving access to learning, we advance equity for every student.
Join us as we celebrate Pride Month, and recognize how students and employees are making a difference in their communities around the country.
Zack Johnson is many things: a veteran, a WGU alumnus, and a nurse specializing in geriatric care. He credits his positive attitude for his success. Learn more about his passion for taking care of others and being an advocate for change.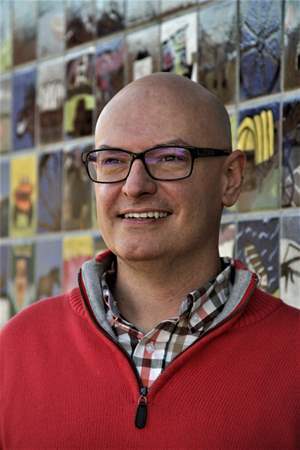 Senior Instructor David Meade rediscovered his confidence after joining a WGU employee resource group. He resumed his fight for justice and was ultimately declared honorably discharged from the U.S. Navy.
A Message from WGU PRIDE Owls ERG
PRIDE Owls is an Employee Resource Group (ERG) dedicated to fostering a safe, inclusive, and supportive environment that also expands access and opportunity for WGU's LGBTQ+ employees and students. Since the LGBTQ+ community tends to be invisible and individuals can feel isolated, PRIDE Owls provides a forum formembers to connect andestablish a sense of safety and belonging while alsowelcoming our Allies and those looking to expand their understanding ofthe LGBTQ+ community. PRIDE Owls also provides education, resources, and advocacy in support of WGU's LGBTQ+ employees and students.
---
Advance Equity Speaker Series - June 2022
A Discussion on Intentional Diversity
"Former NFL player turned VP of Inclusion Strategy for Product at Netflix"
Wade Davis
Thursday, June 16
11:00-12:00 pm MT 
---
Alumnus Salomon Torrescano
2020 WGU graduate and commencement speaker, Salomon Torrescano, is no stranger to challenges. He's faced foster care, working to accept himself as gay, substance abuse, addiction, and losing loved ones. He has transformed his life and is now working to help others overcome the challenges they face.
Scholarships Available for Affordable Education
Scholarships are one of the many ways in which WGU removes obstacles from your path to achieving your education goals and improving your career opportunities.
WGU Resiliency Grant
We know that for many people, a degree can make the difference for their future. We want to help you still pursue your dreams and reach your educational goals. That's why WGU is pleased to offer the WGU Resiliency Grant to assist students with the unforeseen financial struggles.
View Scholarship
Sage Scholarship
Earn your degree the WGU way—online, with personalized help, and with a scholarship! Named for WGU's mascot, Sage the Night Owl, the Sage Scholarship is available for any bachelor's or master's program to help make your decision to enroll at WGU a little easier.
View Scholarship
WGU 25th Anniversary Next Generation Scholarship
To celebrate 25 years of providing respected and affordable bachelor's and master's degrees online to over 250,000 students across America, WGU is giving away $125,000 in scholarships! Twenty Five scholarships will be awarded throughout 2022 and each is worth $5,000 in tuition.
View Scholarship