About WGU
Driven by Students, Guided by Education Innovators
WGU's Governance and Leadership
WGU is governed by a Board of Trustees consisting of educators, industry leaders, and state governors. In addition, WGU continues to draw support from the governors of the member states that were instrumental in the founding of WGU.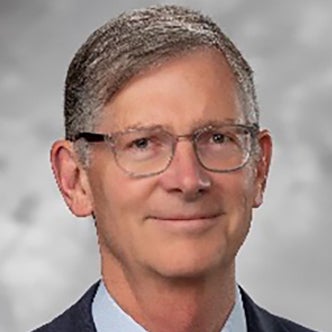 Dr. Charles Sorenson, Chairman
President and CEO Emeritus
Intermountain Healthcare
David Simmons
President
Simmons Media Group
Jane Swift
President and Executive Director, LearnLaunch
Former Governor of Massachusetts 
Jessie Woolley-Wilson
CEO and President
DreamBox Learning
John W. Bluford III
President
Bluford Healthcare Leadership Institute
Lenny Mendonca
Former Chief Economic and Business Advisor
Governor of California
Dr. Samuel H. Smith
President Emeritus
Washington State University
Tammy Johns
CEO
Strategy & Talent
Cole Clark
Managing Director, Higher Education Client Relations
Deloitte Services, LP
The Honorable Eric Holcomb
Governor
State of Indiana
The Honorable Jared Polis
Governor
State of Colorado
The Honorable Jim Geringer
Director, Policy & Public Sector, ESRI
Former Governor of Wyoming
Joseph B. Fuller
Professor of Management Practice and Co-Director of the Managing the Future of Work Project, Harvard Business School

Scott D. Pulsipher
President
Western Governors University
Talia Milgrom-Elcott
Co-Founder and Executive Director
100Kin10
University Leadership Council
Scott D. Pulsipher
President and Chief Executive Officer

Bonnie Pattee
Senior VP People & Talent
David Morales
Senior VP of Technology and CIO
Wesley Smith
Senior VP of Policy and Public Affairs
Gene Hayes
Senior Vice President, Regional Operations
Mark Milliron
Senior Vice President, Teachers College
Ashutosh Tiwary
Senior Vice President, College of Information Technology
Bob Hunt
Senior VP and General Counsel
David Grow
Chief Operating Officer
Marni Baker Stein
President and Chief Academic Officer
Carey Hilderbrand
Chief Marketing Officer
Debbie Fowler
Senior Vice President of Student Success
Jan Jones-Schenk
Senior Vice President, College of Health Professions
Sean Atkins
Senior Vice President, College of Business
The National Advisory Board
Members of the National Advisory Board represent corporations and foundations across the country and provide ongoing support and advice to the university.
The National Advisory Board is made up of a diverse group of industry leaders. Its members help WGU foster a global, visionary perspective in the strategic planning process, ultimately enhancing our ability to fulfill our mission.